Three-time Indy winner Rutherford to serve as McLaren IndyCar ambassador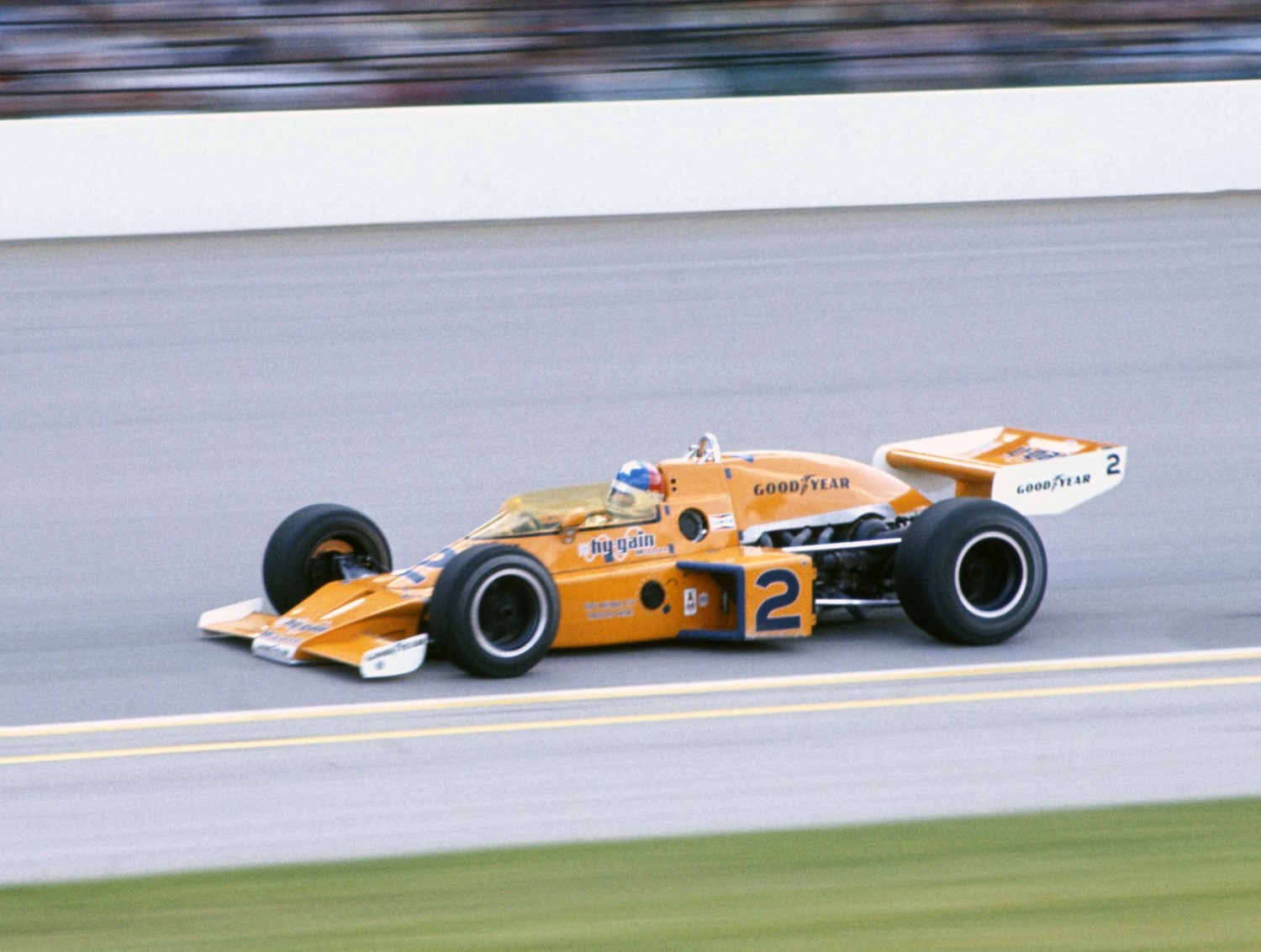 Johnny Rutherford in McLaren
Johnny Rutherford, who took three Indy 500 victories of which two were in works McLarens, will serve as the McLaren-Honda-Andretti team ambassador this month when Fernando Alonso drives for the hallowed marque at the Speedway.
The 79-year-old Texan's first win came in 1974, driving a Papaya Orange-liveried McLaren M16D, a feat he repeated in '76, driving a similarly coloured M16E. His third 500 victory came in 1980, driving the famous Chaparral 2K ground-effect car, which was designed by John Barnard, who'd soon become McLaren's technical director.
As official ambassador for the program that sees Alonso attempting to win for McLaren, Honda and Andretti Autosport, Rutherford will, according to a team statement, "work from a marketing and media perspective, offering his personal insight and experience."
'Lone Star JR', who is known as one of Indy car racing's greatest raconteurs, said: "The McLaren name still means a lot to me – it has a very special place in my heart for obvious reasons. So when I heard that not only was McLaren heading back to Indianapolis – after a near 40-year absence, and with Fernando Alonso behind the wheel, and that they would also be reviving the same, famous orange livery that was made famous by Bruce McLaren himself in the 1960s and '70s – well, I was blown away. That's just neat, real neat…
"I'm thrilled and excited about 'coming home' to McLaren for the famous Month of May, and I want to do everything I can to help make the team's return to Indy as enjoyable and successful as possible. Make no mistake, this is a fantastic story for IndyCar, for Formula 1 and for motor racing in general, so to be able to help play a small part in it is just fantastic.
"And the fact that McLaren is doing it in partnership with Andretti Autosport is the icing on the cake: the name 'Andretti' means a lot to all racing people, and certainly to me. Not only has the team boss, Michael, achieved so much over his long career, but of course I raced his father, the great Mario, wheel to wheel for many years. I have great respect for both of them. I think everyone does." David Malsher/Motorsport