IndyCar under CART was so popular Ferrari built an IndyCar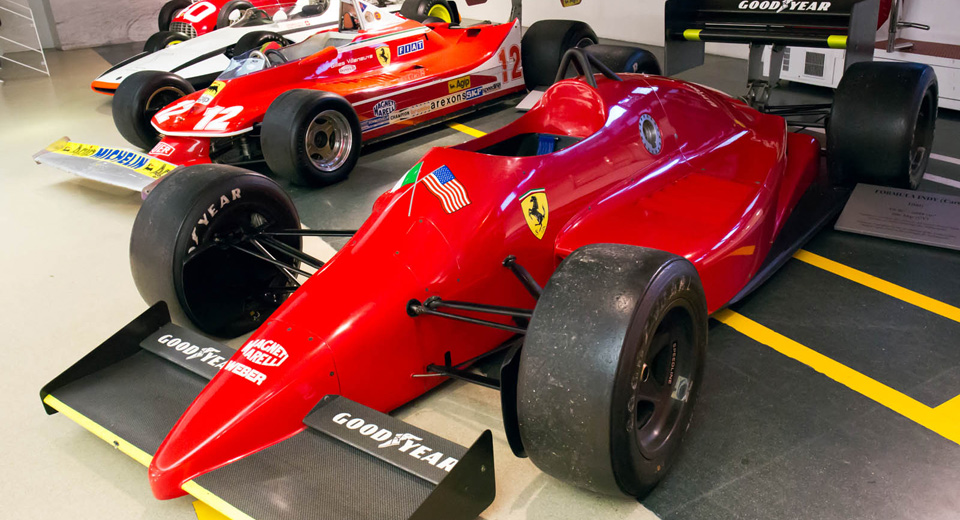 Ferrari 637 IndyCar – it was sleek and beautiful. Compare that to today's ugly duckling IndyCar monstrosity
CART was too popular so Tony George had to destroy it, and he did. So popular that F1 stars would compete, Bernie Ecclestone was having a canary every week and Ferrari even designed and built a CART IndyCar.
Back in the mid-1980s, Ferrari experimented with the idea of entering the Champ Car series (as the main Indy championship was then known).
The idea came out of the frustrations that have been known to fester in Maranello over conflict with Formula One race officials. Ferrari threatened to quit (as it does from time to time), and to show it was serious, it developed its own Indy racer called the 637.
Long before Dallara would secure the exclusive contract to construct all the chassis for the leading American open-wheel series, the 637 project was designed by veteran F1 engineer Gustav Brunner (who was working for Ferrari at the time).
Today's IndyCar is without question one of the ugliest looking race cars ever built
It used a hybrid aluminum and carbon-fiber frame into which the factory slotted a 2.65-liter turbocharged V8 – burning methanol, as per CART regulations, and producing about 690 hp. The Scuderia's factory driver Michele Alboreto (who had already won a few grands prix at that point) shook down the car at Fiorano. But ultimately the project was shelved, old man Enzo's point having been made.
It would still be another couple of years before Fiat would acquire majority interest in Ferrari, but it had just subsumed Alfa Romeo. So after the 637 project was aborted, the engineers in Maranello handed the chassis over to their new colleagues in Milan. Alfa used it to test its own Indy program – developing a separate engine to the same specifications for use in a March chassis (like the one that originally piqued Ferrari's interest in the first place).
So ended Ferrari's brief flirtation with the idea of racing in the Indianapolis 500, like rivals McLaren, Lotus, and Maserati (among others) had in the previous decades. The sole chassis is currently part of the collection at the Ferrari Museum in Maranello.