Joe Leonard dies (Update)
UPDATE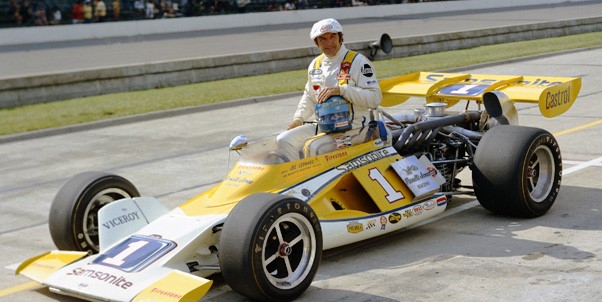 Joe Leonard 1972 Indy 500
Auto Racing Hall of Fame member Joe Leonard, the 1968 Indianapolis 500 pole sitter, a two-time USAC National Champion and one of the great motorcycle racers of all time, passed away Thursday, April 27. He was 84.
The longtime San Jose, California, resident, who had been in ill health for some time, had nine consecutive starts in the Indianapolis 500 between 1965 and 1973, leading the field for 52 laps and finishing third in both 1967 and 1972.
Leonard won six USAC National Championship races during his career, including three at Milwaukee and one at Michigan International Speedway, plus the second running of the Ontario (California) 500 in 1971 and the second running of the Pocono (Pennsylvania) 500 in 1972.
After suffering crippling leg and ankle injuries at Ontario in the spring of 1974 and being unable to pass the physical for a planned comeback the following year, he hung up his helmet for good.
Before ever turning to four wheels, Leonard was one of the most successful riders ever in AMA (American Motorcyclist Association) competition, winning 27 "national" events, including the Daytona 200 on two occasions when it was still conducted over the old "beach" course.
For the first several decades of its existence, AMA would declare a variety of different champions each year, typically based on the outcome of certain one-day events in a variety of different classifications. The coveted "Number One" plate was assigned for the following season to whomever won the prestigious classic over the 1-mile dirt track at the Illinois State Fairgrounds in Springfield.
For the first time in 1954, a series of widely diversified events awarded points toward a seasonal Grand National Championship and not only was Leonard the inaugural titlist under those circumstances, but he won it again in 1956 and 1957, in addition to placing second in three other years up through 1961.
Runner-up in points to Leonard that first year was none other than his Harley-Davidson "factory" teammate, Paul Goldsmith, a mentor of sorts who helped Leonard numerous times throughout his career and who remained a very close friend until the very end, talking with him by phone just days before Leonard's passing. Goldsmith lobbied for Leonard to drive a Nichels Engineering Dodge on the USAC Stock Car circuit in 1964, with Leonard ending up fifth in points and winning the 100-miler on the dirt track at Du Quoin, Illinois.
Leonard once revealed that driving in the Indianapolis 500 had been an ambition of his since boyhood, as many of his heroes were "500" drivers who took part in the West Coast midget car races he watched from the grandstands in San Diego as a teenager. "I never started out to race bikes," he once said, "but I couldn't seem to get into midgets and since I didn't have much money, it ended up that bikes were how I got started and how I got to Indianapolis."
Despite finishing third in the "500" on two occasions, the overall results fail to illustrate just how much of a contender Leonard was for victory year after year. In 1968, for instance, the year after his third-place finish as a teammate to race winner A.J. Foyt, Leonard was recruited to assist the Granatelli STP team, which had just suffered through a devastating series of major driver injuries and other setbacks. Assigned to a rear-engined Pratt & Whitney gas turbine-powered four-wheel-drive Lotus "wedge," Leonard, and one of his teammates, British Formula One World Champion Graham Hill, quickly stabilized the still-reeling team by qualifying one-two.
Although he led only 31 laps of the 1968 race, Leonard appeared headed for victory and was in front when a late-race caution was about to end on Lap 192. Out came the green and Leonard promptly slowed, heading for the Turn 1 infield grass, a failed fuel pump shaft forcing him out within sight of victory.
In 1969, Leonard ran second for many laps with a Smokey Yunick-entered turbocharged Ford-powered Eagle until turbocharger problems resulted in a couple of lengthy pit stops. He managed to salvage sixth at the finish but was still several laps behind when he could well have been strongly challenging his good friend Mario Andretti for the win.
In 1970, Leonard ran second again for several laps, this time behind teammate Al Unser in one of the Vel's Parnelli Jones Johnny Lightning Specials. A faulty ignition eliminated Leonard after 73 laps, but just days later, he trounced the entire field at Milwaukee.
In 1971, still Unser's teammate, but now sporting yellow Samsonite livery instead of Johnny Lightning blue, Leonard waged a great back-and-forth battle over several laps with Unser, including as late as Lap 117, shortly before turbocharger problems sent him to the sidelines.
There was certainly consolation from a third-place Indianapolis 500 finish the following year behind Mark Donohue and Unser. But very likely because Leonard always led a less flamboyant existence than some of his colleagues, his name tends to be overlooked when fans and historians discuss the most deserving "500" drivers who never won.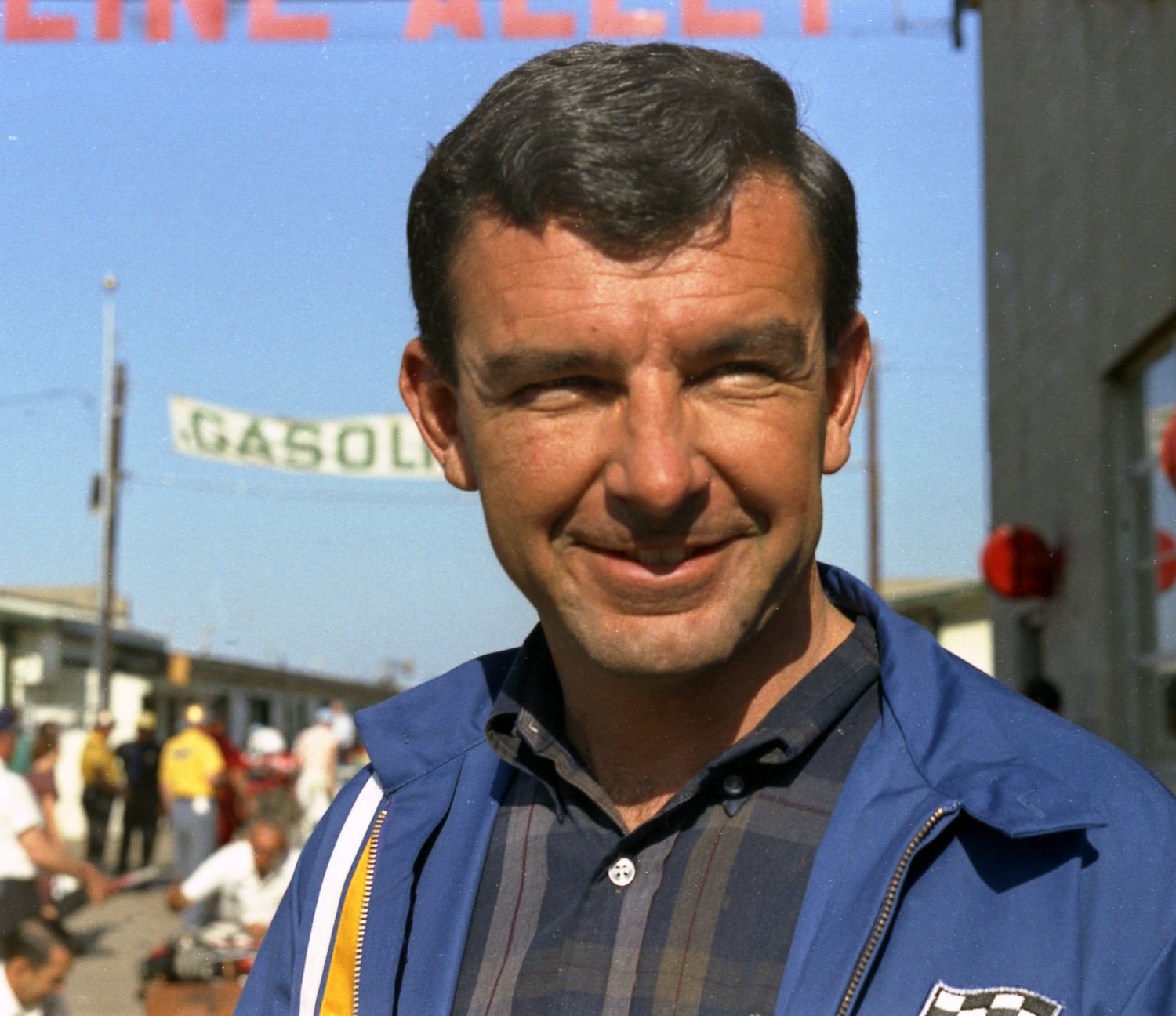 Joe Leonard in 1967
04/30/17 Two-time Indy car series champion and three-time American Motorcyclist Association champion Joe Leonard died Thursday.
He was 84.
Leonard is remembered as one of only two drivers to win national championships on two and four wheels. In total, he won 27 national AMA races and six Indy car races.
Leonard set a then-track record and won the pole at the 1968 Indianapolis 500 driving a turbine car for Vel's Parnelli Jones Racing. He led 31 laps and was out front when a fuel shaft broke in his car nine laps short of the checkered flag. Bobby Unser would win, while Leonard wound up 12th.
Leonard won his championships in 1971 and '72, when the open-wheel series was known as USAC Champ Car. He twice finished third at the Indianapolis 500 (1967 and '72).
"Joe, what a great guy," said Mario Andretti who was, along with Al Unser Sr., teammates with Leonard on Vel's Parnelli Jones Racing's 1972 Super Team. "We had a lot of fun together. … That guy, he used to work hard and play hard with me and Al. The three of us just enjoyed the time that we had." Jim Ayello/Indy Star