Millican, C. Force, Coughlin, Savoie Lead NHRA Qualifying at zMax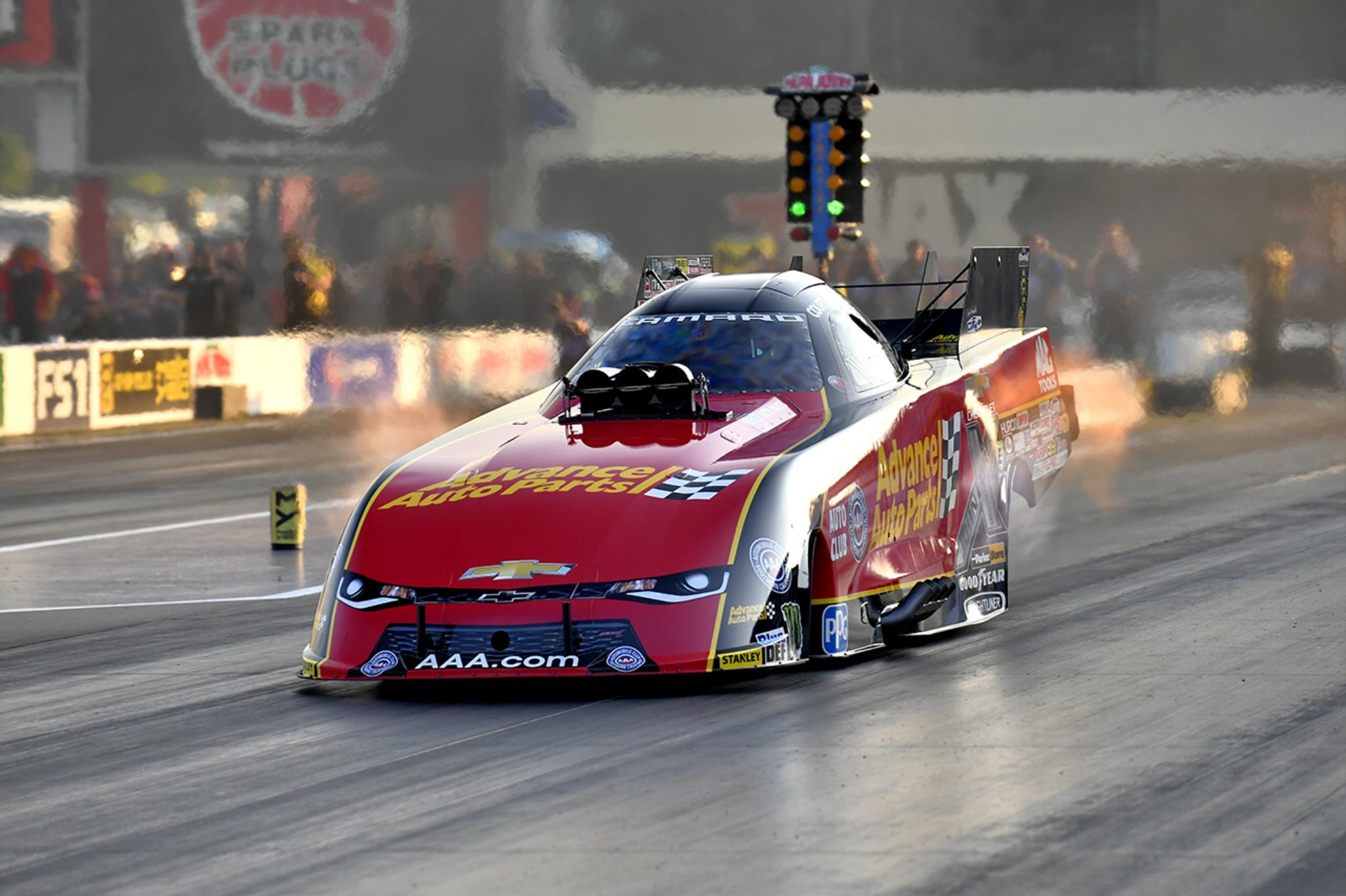 Courtney Force
Mike Mercurio/AR1
Courtney Force raced to the top of the Funny Car ladder in Friday's qualifying session for Sunday's 8th-annual Four-Wide Nationals at zMax Dragway in Concord, N.C.
Force re-wrote the track ET record with a low pass of 3.851 seconds at 323.27 mph in the second session which was dominated by warm tracks temperatures and top speeds nearly five miles-per-hour faster than the earlier afternoon session.
Force knocked her father, John Force, off the provisional pole, while her teammate Robert Hight took second with a time of 3.873 at a track record 333.91 mph.
Clay Millican led the Top Fuel ranks with the quick pass of 3.716 at 325.77 mph. Jeg Coughlin was quickest in both sessions in Pro Stock, finishing the day with a 6.578 at 210.24 mph, while Jerry Savoie swept both sessions in Pro Stock Motorcycle, running 6.849 at 195.79 mph.