Joe Gibbs Racing – Circle K for Kenseth (Update)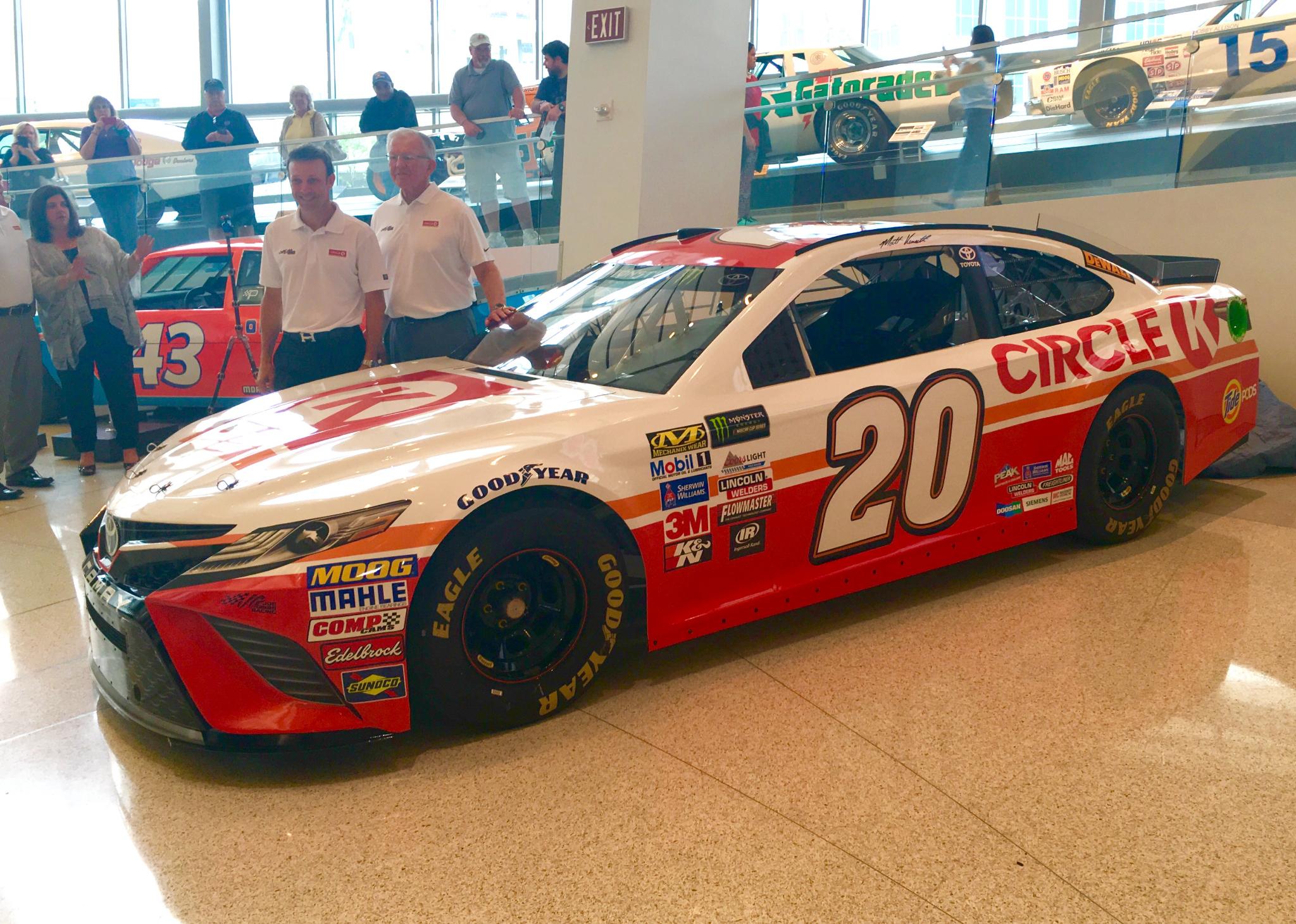 Circle K will sponsor Kenseth in six Cup Series races in 2017
Pete McCole/AR1
UPDATE Joe Gibbs Racing welcomed a new sponsor to the team on Wednesday, announcing a multi-year deal with international convenience-store chain Circle K to sponsor the no. 20 Toyota Camry of Matt Kenseth in the Monster Energy NASCAR Cup Series.
The new agreement will put Circle K front and center on Kenseth's car for six races this season starting with the Toyota Owners 400 at Richmond International Raceway next weekend.
"This is an exciting day for us at Joe Gibbs Racing, and really, for our sport," said team owner Joe Gibbs. "Circle K is growing rapidly across the country and it's a thrill for us to have them as a primary sponsor for Matt and the No. 20 team. We're looking forward to developing our partnership with them."
Brushing off rumors that Wednesday's press event at the NASCAR hall of Fame was to announce his imminent retirement, Kenseth said he was pleased to know his car is now fully sponsored for the rest of the 2017 Cup Series season.
"To me, it's always exciting when you see (a new sponsor) come in….it's a positive for the whole industry," said Kenseth. "In a perfect world, you'd like to have your car fully funded and at a high level for years in advance, but in today's environment there are very few cars that are actually (funded) like that, it's always small pieces here or there, trying to make it all happen."
The rumor mill surrounding Wednesday's announcement put a damper on the Easter holiday weekend for Kenseth, who admits he had no idea what was going on.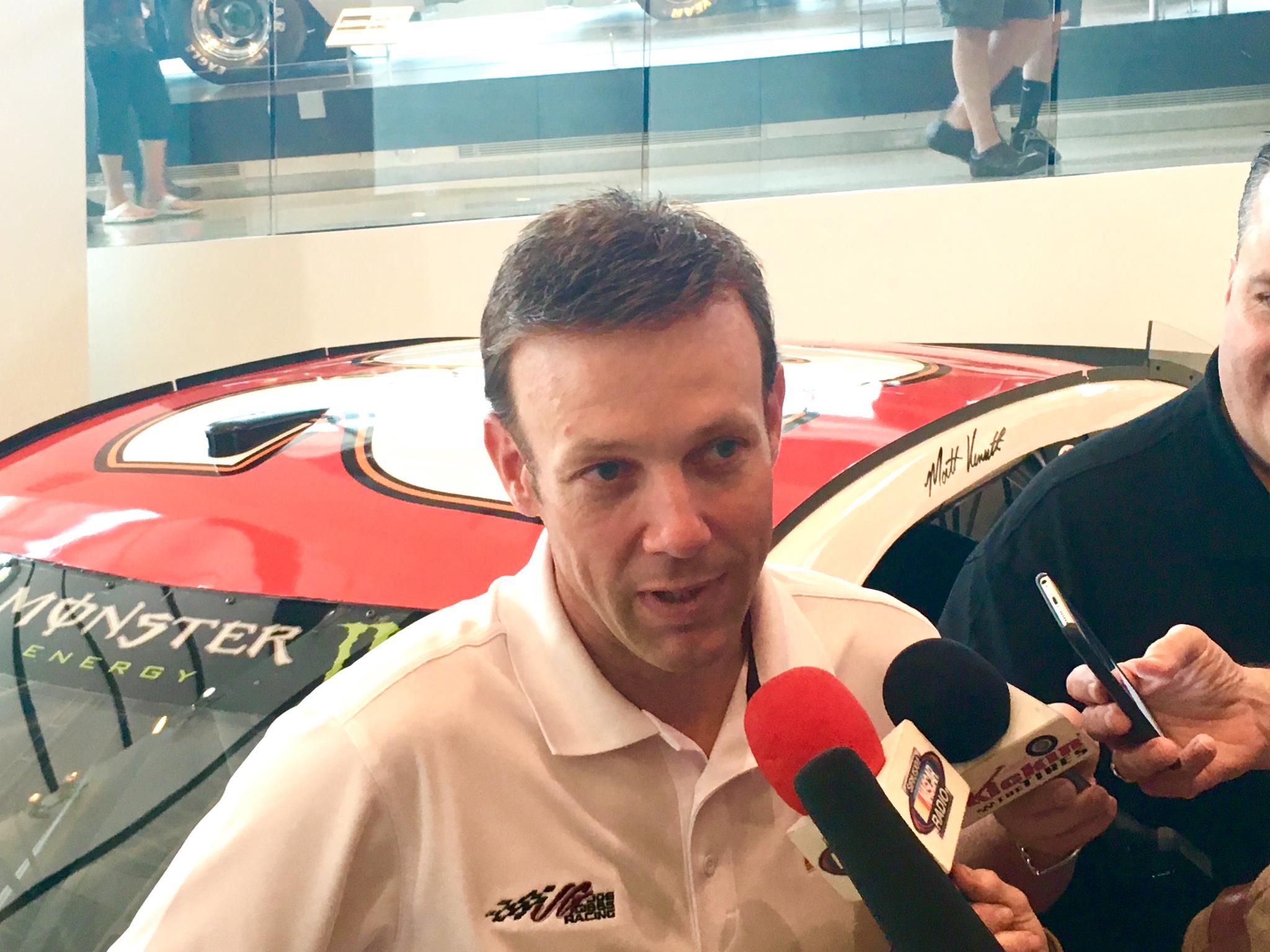 Matt Kenseth
Pete McCole/AR1
For Kenseth, the rampant rumor mill was a major damper on his Easter holiday.
"My phone started blowing up and no idea what anybody was talking about," said Kenseth. "If I was going to do something like (retiring), I probably just wouldn't show up at Daytona and just everybody said 'Where is Matt – is he not racing this week?'.
"I never think about (retirement). I'd probably want to race 15 or 20 years – if (New England Patriots quarterback) Tom Brady can play football at 40 (years old) and still win Super Bowls, I think 45 pretty young to try and win races."
Matt Kenseth
04/19/17 Joe Gibbs Racing is scheduled to host a press conference on Wednesday, April 19, 2017.
at the NASCAR Hall of Fame in uptown Charlotte, N.C. that is scheduled to include team owner, Joe Gibbs, and the driver of the #20 Toyota Camry, Matt Kenseth.(JGR) Joe Gibbs Racing