Jenson Button to drive McLaren M23 at Laguna Seca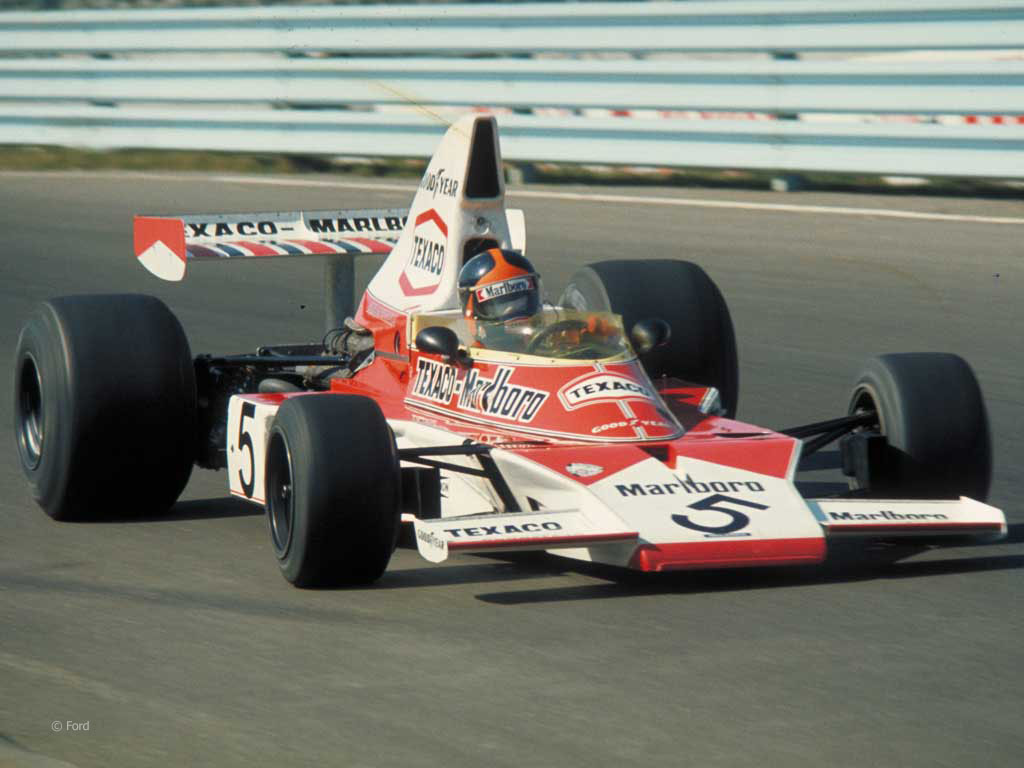 Fittipaldi in the M23 at Watkins Glen in 1974
Jenson Button will make his first Formula 1 outing since taking a step back from the sport at the end of 2016 when he drives a McLaren M23 at Laguna Seca later this year.
The British driver will get behind the wheel of Emerson Fittipaldi's championship-winning car from the 1974 season at the Monterey Motorsports Reunion.
It will see over 550 historic cars from the motorsport world take to the Laguna Seca track from the 17-20 August.
Button is no stranger to the M23, which scored 16 wins and took both Fittipaldi and James Hunt to world titles across several variations and picked up the 1974 constructors' crown.
He previously drove the car at Silverstone and the Rush movie premiere in London's Leicester Square.
The 2009 F1 champion stepped back from F1 after the 2016 Abu Dhabi Grand Prix, following 17 seasons in the sport; he remains a McLaren ambassador and advisor.
"It's always special to drive a Formula 1 car with such an illustrious past, and the M23 wrote a significant chapter in grand prix history during the 1970s," Button said.
"It's a somewhat strange sensation to drive a car from this era – you sit much more upright in the cockpit, and you feel like you could almost reach out of the cockpit and touch the front wheels.
"But, once you drive it, you quickly start to understand what made the M23 so successful – it's incredibly easy to drive, has a really consistent balance, and plenty of feel: everything you put into it, you get out of it, which is very rewarding for a driver.
"I can't wait to show this car off to the thousands of fans and aficionados at the Monterey Motorsport Reunion this summer."