Kyle Busch Fails Xfinity Post-Race Inspection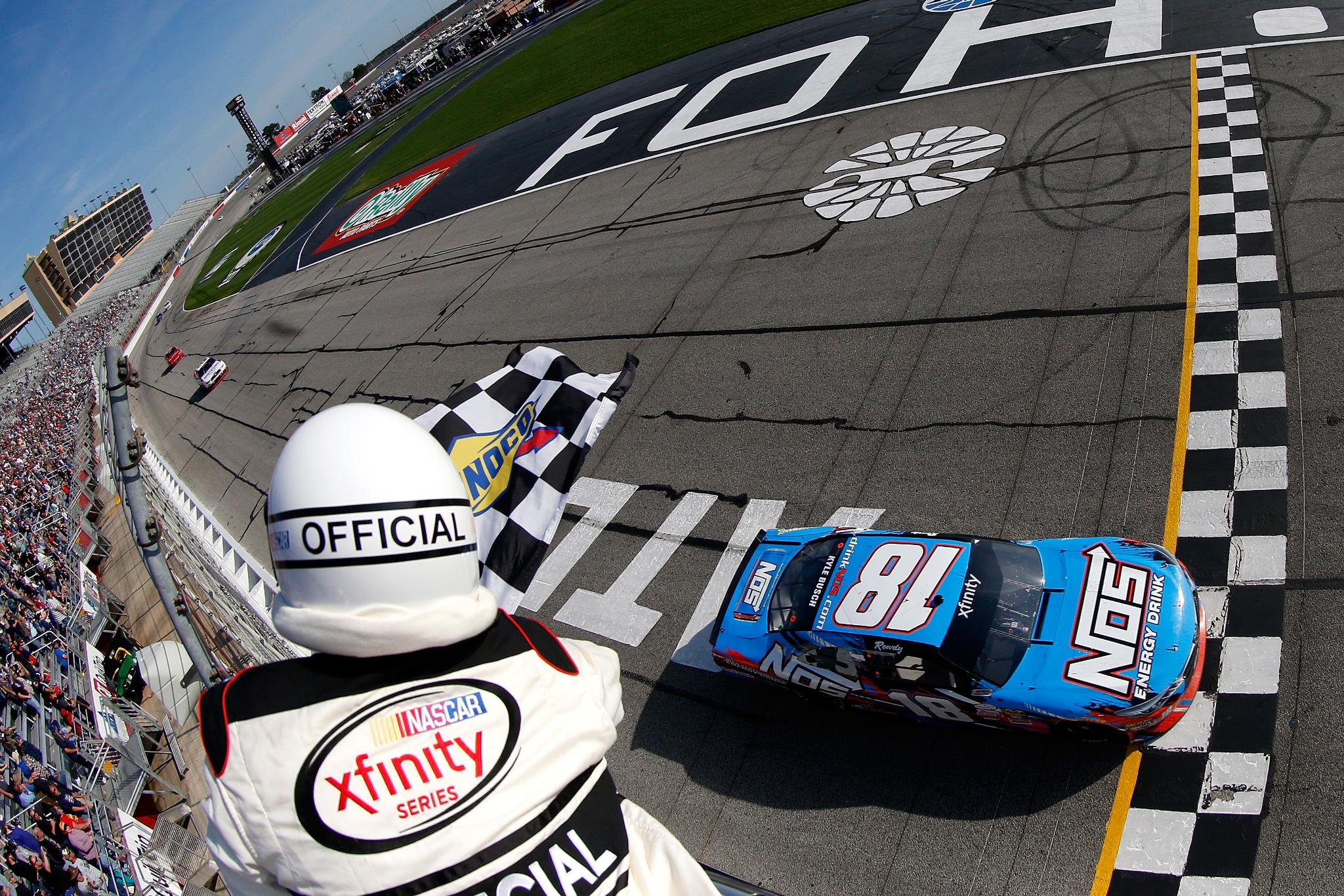 Kyle Busch
Kyle Busch's victory in Saturday's NASCAR Xfinity Series Rinnai 250 at Atlanta Motor Speedway didn't come without a few bumps in the road.
That included a big bump afterwards.
Matt Humphrey, NASCAR Senior Manager Racing Communications, announced early Saturday evening that Busch's No. 18 Joe Gibbs Racing Toyota failed post-race inspection. The car was said to be too low in the right front and in the left rear.
Humphrey said Busch's Toyota will be taken back to the NASCAR R&D Center in Charlotte, North Carolina for further inspection, with penalties to be announced next week.
But as always in NASCAR, if you cheat to win, you will always keep the win. The NASCAR record books will forever show Kyle Busch as the winner.
Sets a good example for children…..if you cheat you can win.