Mark Martin to Enter IWK 250 at Riverside in July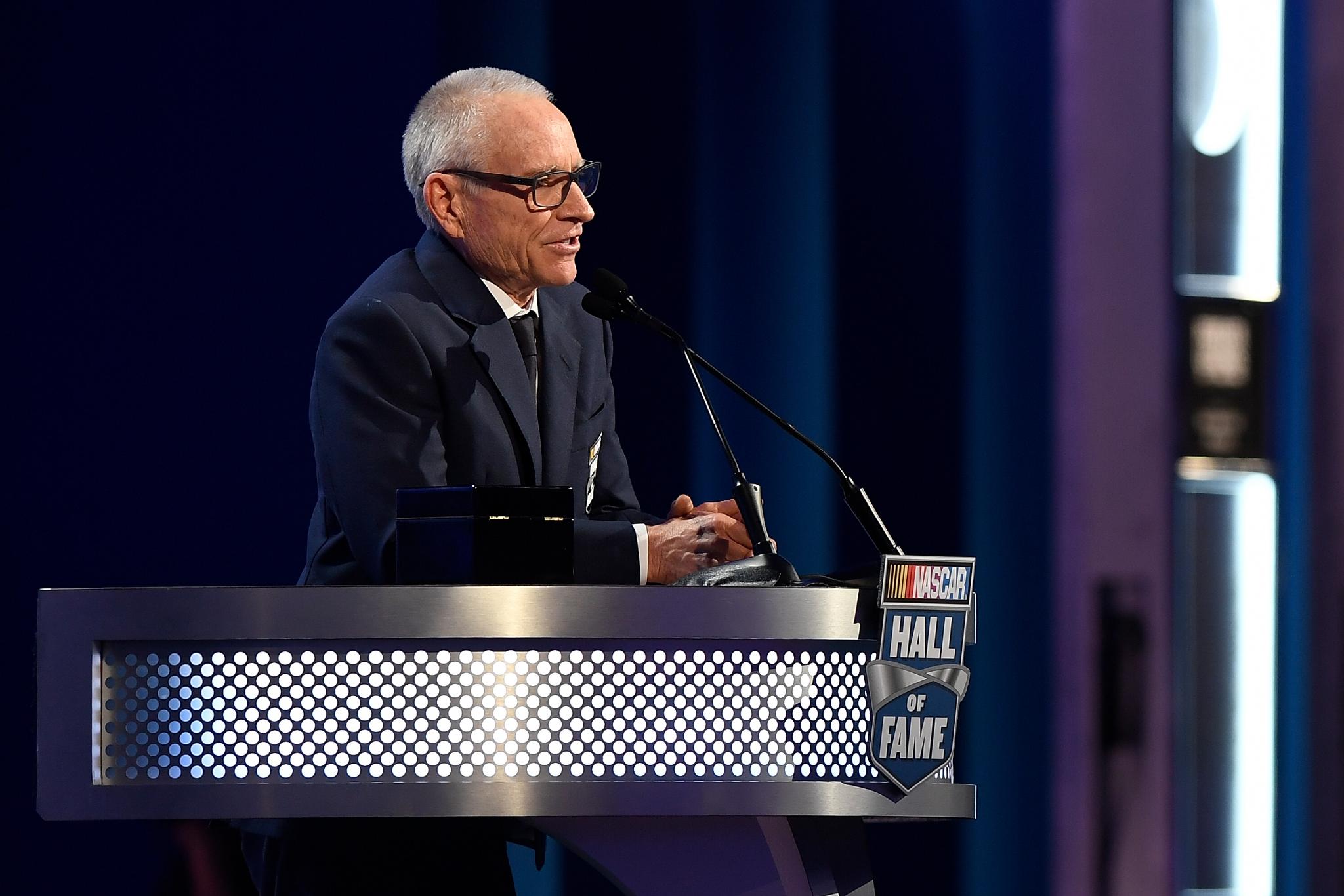 Mark Martin's Hall of Fame Induction
Less than a month ago he was on stage at the NASCAR Hall of Fame in Charlotte, NC, seeing his extraordinary racing career being officially acknowledged as he joined an elite group of inductees in the hallowed hall. This July 15, NASCAR legend Mark Martin will enter the IWK 250 presented by Steve Lewis Auto Body at Riverside International Speedway. "I've heard nothing but good things from my NASCAR buddies about the race, the competition and the fans," said Martin, who hails from Batesville, Arkansas. "It's always fun to get back to your roots. My career began at local short tracks and I got the opportunity to go to so many great speedways. I can't wait to check this one out along with the competition, and the fans."
"It's going to be a real thrill to compete against Mark Martin," said Donald Chisholm, from Antigonish, defending champion of the IWK 250 and 2015 Parts for Trucks Pro Stock Tour champion.
"He has had such an amazing career and the fact that he has just gone into the NASCAR Hall of Fame makes his visit even more special. It will be cool to see him driving a car from our shop. You don't get a chance to prepare a car for a racing legend very often. There is no doubt Mark will be one of the drivers to beat in order to defend our win from last year. Our whole team is looking forward to the event."
Martin will drive a car out of the Nova Racing stable as a teammate to Chisholm and New Glasgow's George Koszkulics. Martin has raced at one other track in Canada, Cayuga Motor Speedway in Ontario, in the late 70s in ASA competition. His journey to the IWK 250 will be his first visit to Nova Scotia. With his win in 2008, Regan Smith is the only NASCAR guest driver to take the checkers at the IWK 250. Other NASCAR racers that have challenged the regions best in the event include Aric Almirola, Marcos Ambrose, Matt Crafton, Ricky Craven, Brad Keselowski, Joey Logano, and David Reutimann. Riverside International Speedway, a 1/3-mile high banked asphalt oval, is located in James River. more info on the track and race at riversidespeedway.ca