Emails show Walsh aide in on failed Boston Grand Prix
Mayor Martin J. Walsh
A top aide to Mayor Martin J. Walsh, Stephen Passacantilli — whose brother was the City Hall lobbyist for the failed Grand Prix of Boston — participated in early meetings on the proposed IndyCar race, according to new emails that appear to dispute the city's longtime insistence he had no role in the event.
Passacantilli, who was a special adviser to Walsh, met with then Grand Prix CEO Mark Perrone in 2014, and later took part in a key early meeting at City Hall where the IndyCar race idea was discussed, emails obtained by the Herald show.
Passacantilli also got invites to at least one other meeting in 2015 even though he had already left City Hall and moved to the transportation department as operations director of the city's "sign shop."
Passacantilli's brother, Dan, was a key member of the Grand Prix team, leading the lobbying effort at City Hall. He earned about $40,000 for his efforts, according to documents released in bankruptcy court. Dan Passacantilli also had a small equity share in the Grand Prix which could have paid off if the race was successful. Both Passacantillis were involved in Walsh's 2013 campaign.
The news of Stephen Passacantilli's involvement follows a Herald report yesterday disclosing that another former aide, just four days after leaving her City Hall job and jumping to the Grand Prix's consultant, wrote an email to the head of IndyCar boasting of her access to Walsh.
"Mayor Walsh has been extremely supportive of my move, and I will continue to work with him directly on a number of issues related to the City and my portfolio of clients, and related to his own political efforts," wrote former Walsh press secretary Kate Norton in a Jan. 9 email to the IndyCar president. Norton's departure from Walsh's office was announced Jan. 5.
Walsh yesterday said he did not approve of Norton's attempt to promote her access to him in her job with the Grand Prix.
"No, that's not OK at all," Walsh said. "I read the article today and I was not happy about it, and that shouldn't have happened."
The Herald also reported that emails showed Walsh in March 2015 asked the Grand Prix's chief consultant, Chris Keohan, to help him raise money for the Democratic Party, which Keohan told the Grand Prix team would be "very helpful" to them.
The request came as the city was negotiating a deal with the Grand Prix to hold the IndyCar race. The much-criticized deal was announced in May, but a year later the race collapsed amid financial and permitting problems.
Walsh yesterday said he was not soliciting money from the Grand Prix team, but only asking Keohan — a former campaign aide — as an individual.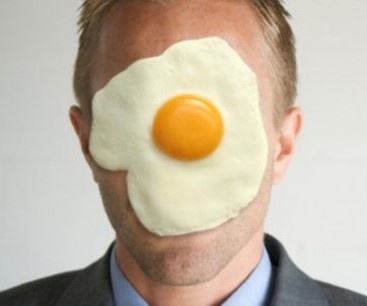 The Boston GP continues to deliver egg on IndyCar's face
A Walsh spokeswoman yesterday also defended Stephen Passacantilli's participation in early meetings even though his brother was the Grand Prix's lobbyist.
"The only interactions that Stephen had in an official capacity were to direct Mark Perrone to the tourism department and to attend an introductory briefing with other city departments," spokeswoman Nicole Caravella said. "Stephen was not involved in any decision-making or approvals related to the proposed race."
The Herald first asked Walsh's office about Stephen Passacantilli's role in the race early in 2015 and was repeatedly told that he had "no role" or involvement in the event.
But emails obtained by the Herald from a public records request show Passacantilli was actually one of the first Walsh administration officials to meet with the head of the Grand Prix. He also participated in a July 2014 meeting of the city's special events committee dealing with the IndyCar race, city officials disclosed.
Passacantilli was also among a small group of top Walsh aides invited to a Dec. 16, 2014, meeting with Mark Miles, the president of the national IndyCar race circuit. A Walsh spokeswoman said Passacantilli did not go to that meeting.
Emails show Passacantilli was invited to the meeting by Keohan, a former Walsh campaign adviser who was hired by the Grand Prix as its lead consultant.
Passacantalli got an invite to another Grand Prix meeting on March 31, 2015, but did not attend, officials said.
Emails also show he was invited to the May 21 IndyCar announcement by Dino DiFronzo, who worked with Passacantilli's brother as part of the Grand Prix team. He didn't go to that event either, officials said.
Joe Battenfeld/Boston Herald Dan Atkinson and Kathleen McKiernan contributed to this report.