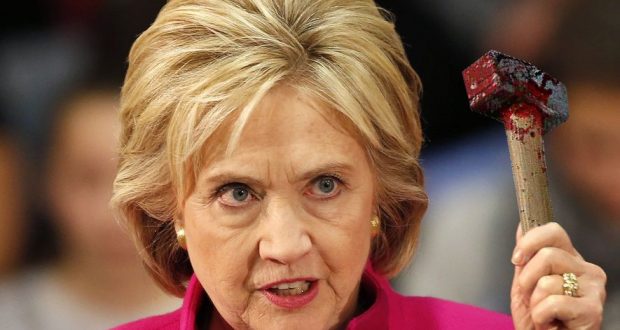 Did VW take a page out of the Clinton playbook and use a hammer on its phones to destroy evidence?
DETROIT — The Federal Trade Commission is seeking to further question Volkswagen Group's U.S. officials about whether evidence including mobile phones was destroyed amid the probe of diesel vehicles rigged to cheat emissions tests.
"In the context of the massive scandal at the center of this case, 23 lost or bricked phones is a bright red flag, especially when they include phones that belonged to important individuals," FTC attorneys said in a court filing Thursday. The agency "should not have to accept VW's assurance that there is nothing to see and that we should just move along."
The FTC, the U.S. government's consumer protection and anti-trust watchdog, asked the San Francisco judge overseeing most of the consumer and government claims against VW to order further questioning of a company witness. While Volkswagen Group of America contends its "designated corporate witness" has already answered thousands of questions during a deposition, the FTC said the person provided "nonsensical or evasive responses" when questioned about whether the company intentionally destroyed evidence.
The witness, Manuel Sanchez, "was either unprepared or otherwise unable to provide responsive information," the FTC said.
Sanchez "answered 'I don't know' or some variation thereof over 250 times, including in response to questions he should have been able to answer," the FTC said. This included questions about the 23 phones that had been lost or had been "wiped," the FTC said.
The FTC request comes amid criminal investigations of the company in the U.S. and Germany spurred by VW's admission last year to systematically rigging cars to evade environmental laws. VW has repeatedly said that top management was unaware of the decision to install software, so called defeat devices, to cheat emissions tests.
Any missing evidence may have implications for the criminal and civil probes, increasing potential fines, said Erik Gordon, a University of Michigan law professor.
"VW may soon push the government to believe the company and its top executives are obstructing justice," Gordon said. "The FTC could consider it a false and misleading trade practice for the company to make public claims that it is cooperating with regulators." Autonews