LeMans Bugatti track gets new resurfaced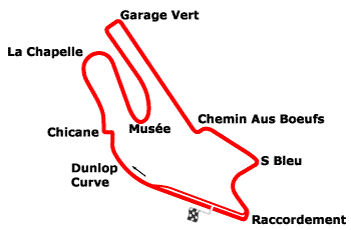 LeMans Bugatti circuit
The entire of Le Mans' Bugatti Circuit has been resurfaced for the first time in over a decade, officials at the venue have revealed.
Le Mans' Bugatti Circuit hosts MotoGP's French Grand Prix, while elements of the short circuit, including the pits straight and the Dunlop Chicane, form part of the Circuit de la Sarthe, home to the Le Mans 24 Hours.
Circuit chiefs commented that the new top layer of asphalt will provide better grip and a more uniform surface for riders and racers in 2017, with work completed last month.
"The last time the Bugatti Circuit was completely refurbished was in 2004," commented Pierre Fillon, President of circuit owners Automobile Club de l'Ouest.
"The track was slightly worn, and some parts of the circuit caused discomfort to some riders.
"This new bitumen is likely to improve the performance and safety of motorcycles and cars on the track, thus contributing to more exciting races at Le Mans."