Jaguar gives up on buying Silverstone (Update)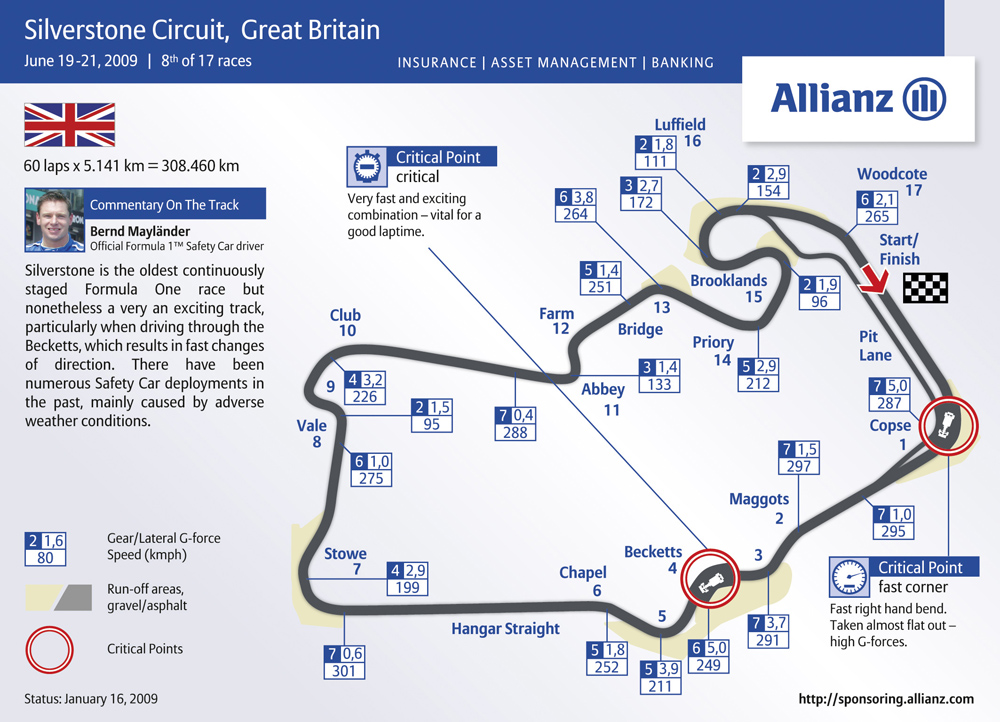 Silverstone
UPDATE Two potential bidders for Silverstone, the home of the British Grand Prix, "have walked away from talks, raising fears for the future of the Northamptonshire racetrack," according to Sylt & Tovey of the London TELEGRAPH.
Both Jaguar Land Rover and entrepreneur Lawrence Tomlinson, who owns the Ginetta car company, "have given up on securing deals which could inject much-needed funding into Silverstone's owner, the British Racing Drivers' Club."
Their decisions come at a critical time for the BRDC, with its accounts showing cash reserves fell to just £9,000 at the end of '15. This a "huge drop" on the almost £650,000 it had in the bank at the end of the previous year and "continues the steady decline from a peak" of £21.1M in '08.
JLR's plans "are thought to have included developing a heritage center for its marques at Silverstone, but negotiations stalled in August when it came to light Porsche could block rival manufacturers from using the track for more than 45 days each year." It is understood JLR "reversed out of talks for good on Friday, having decided a deal with the BRDC 'did not fit' with its business requirements."
A source close to the deal confirmed Tomlinson "was no longer in the running," adding he "had extended his offer on numerous occasions and October 31 was his final extension." The only remaining known bidder is Jonathan Palmer, owner of the Brands Hatch circuit in Kent.
Telegraph
11/07/16 Jaguar Land Rover has been making attempts at buying or leasing the home of the British Grand Prix, Silverstone Circuit, for nearly a year now, encountering a number of roadblocks on the way. At one point, the British automaker wanted to move its company headquarters to the track. But now, it's giving up on Silverstone entirely.
Reuters reports that JLR announced Monday that it has officially ended its negotiations with Silverstone's current owners, the British Racing Drivers Club (BRDC). This news follows reports that Porsche, which operates an Experience Center at the track, blocked Jaguar's £33 million ($41 million USD) offer.
Silverstone's finances are rocky at best, so JLR's withdrawal puts the BRDC in a tricky situation. Most F1 Grand Prix circuits are funded by their local governments, but Silverstone is not. This makes the BRDC entirely responsible for the lofty $24 million FIA fee required to host a Formula 1 event.
Porsche's contract with the BRDC stipulates that no other automaker can use the track for more than 45 days per year, a point the German automaker refused to concede to JLR.
Adding to JLR's problems, Louis Tomlinson, boss of Ginetta Cars, reportedly put in a larger offer for the Circuit. Some BRDC members reportedly favored Tomlinson's offer because Tata, JLR's Indian parent company, once threatened to exit the British Steel industry.
With Porsche in the way, though, it looks like it'd be hard for any automaker to purchase the Circuit. If Jaguar wants to own its own race track, there are plenty others in the UK, but few as iconic as Silverstone.
via Motor1