V8 Supercars 2017 Schedule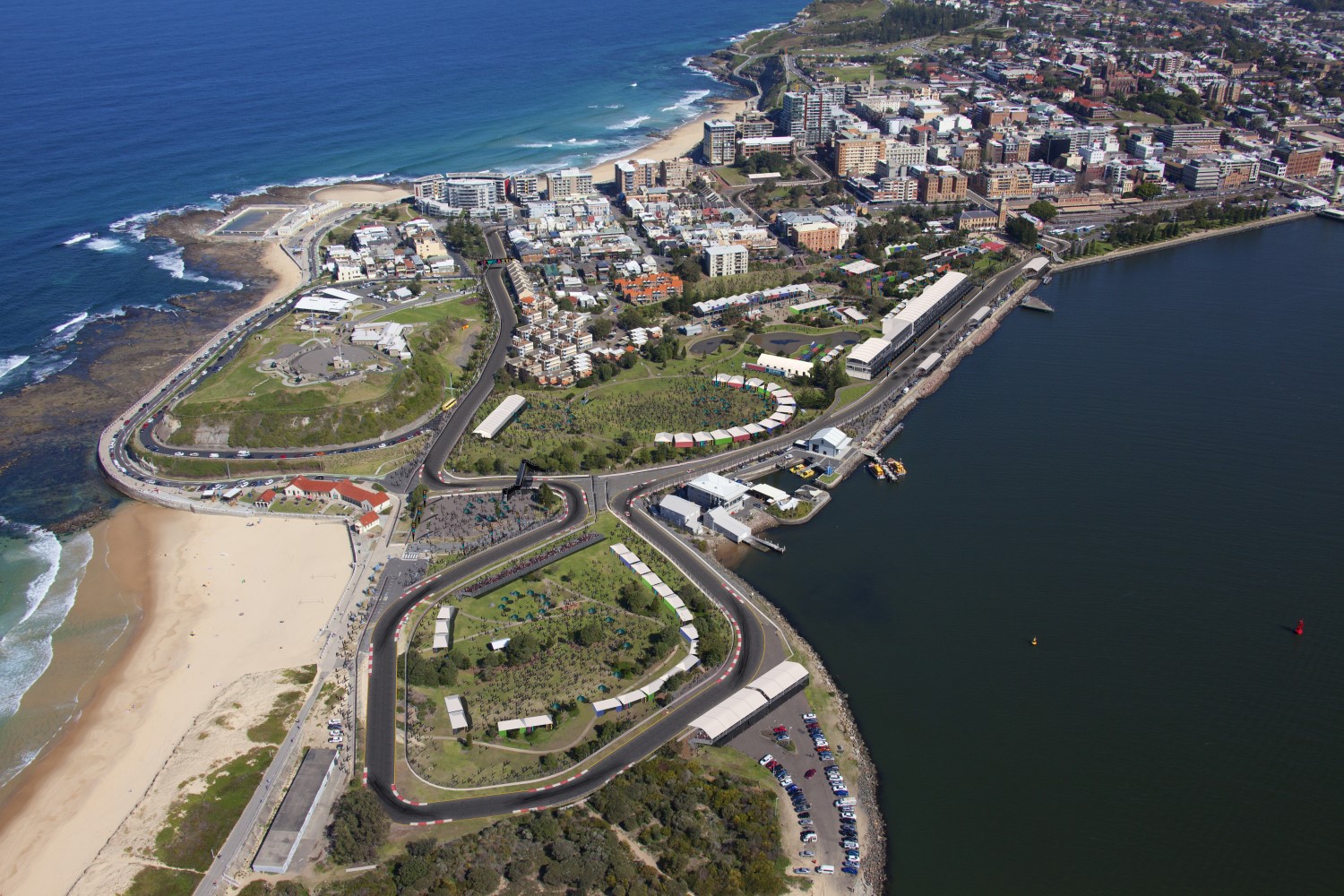 An artist's impression of the Newcastle street circuit that will host the finale of the Virgin Australia Supercars Championship from 2017
Newcastle will host the finale to the Virgin Australia Supercars Championship in 2017.
NSW Premier Mike Baird today announced the event had been secured by Destination NSW in partnership with Supercars and Newcastle City Council for the next five years.
"The Hunter has thousands of Supercars fans who now have an event to call their own," Mr Baird said. "It's the first Supercars race ever held in Newcastle and is another major event secured for Regional NSW.
"It's a picturesque circuit that will showcase the city to viewers across the world and takes in some of the city's best landmarks, including Nobby's Beach and Fort Scratchley.
"The race is expected to inject more than $57 million to the Hunter region over the next five years, and attract 81,000 visitors from around NSW, on top of millions of television viewers around the world."
Newcastle will replace the Coates Hire Sydney 500 which will race at Sydney Olympic Park for the final time on 2-4 December this year.
Coates Hire will retain naming rights for the event which will be known as the Coates Hire Newcastle 500, with the inaugural street race to be held in November 2017.
Releasing the 2017 provisional calendar, Supercars Chief Executive James Warburton welcomed today's announcement.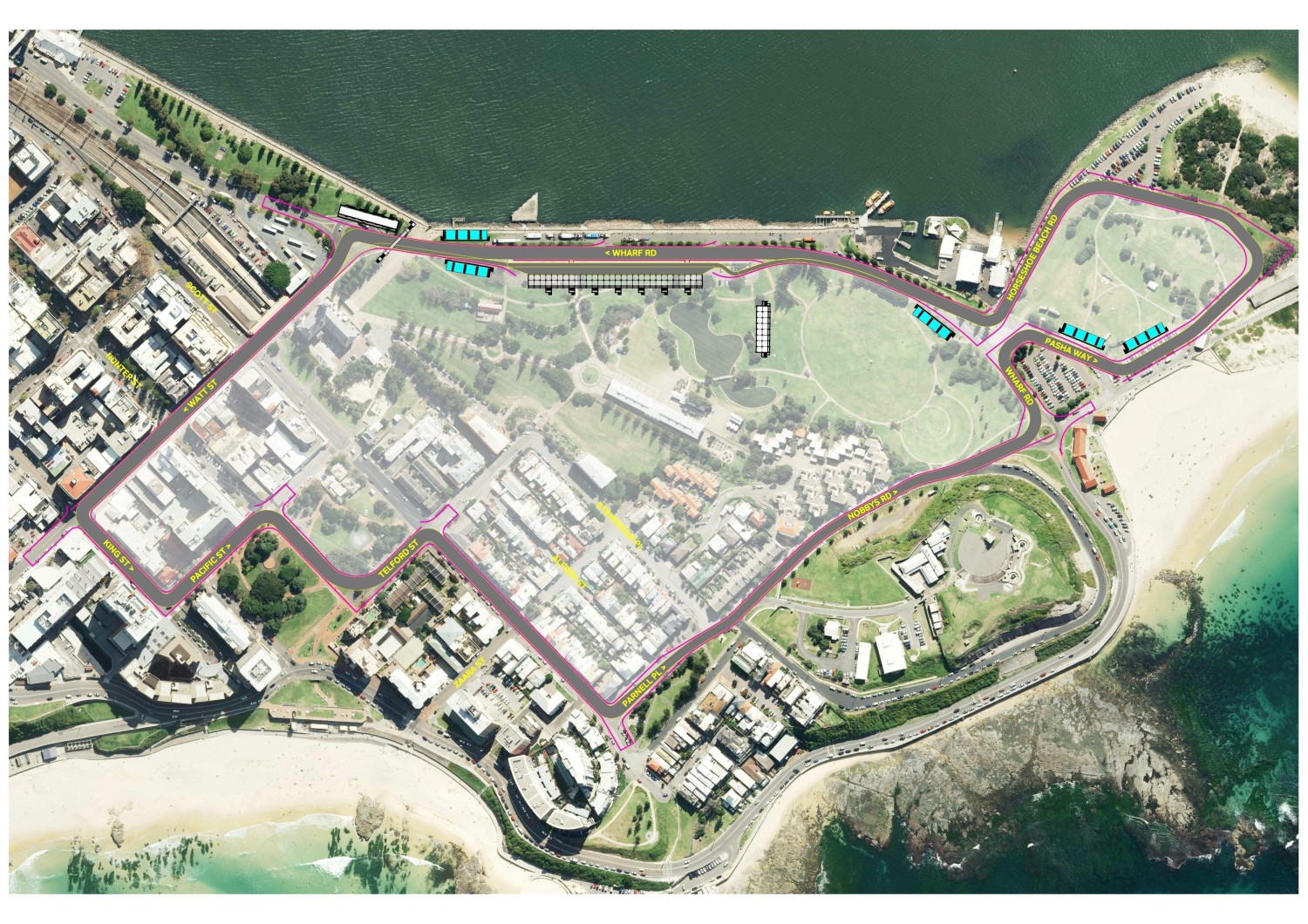 The Newcastle Street Circuit will travel along Wharf Road, and past the iconic Nobby's Beach.
"This is a very exciting moment for Supercars and the people of Newcastle. This will be a spectacular event that will showcase Newcastle to a huge national and international audience and be a fitting finale to the Virgin Australia Supercars Championship," he said.
"Our preferred date for the event next year is 17-19 November but this won't be confirmed until the date of the World Rally Championship is known so as to avoid any clash."
Warburton said Newcastle would be the final event on the 2017 calendar which will start with Clipsal Adelaide on 2-5 March.
"As we did this year, we have condensed our calendar to deliver consistent and regular events throughout the season. This will help build momentum but still provide adequate breaks for our teams.
"Once again in 2017 we will travel to every state and territory in Australia with the exception of only the ACT and host some of Australia's biggest sporting events including the Supercheap Auto Bathurst 1000 from 5-8 October.
"We have also brought the final event in Newcastle forward to November in what we expect will be a massive grand finale to the season."
There will be eight Dunlop Series races in 2017 including a non-championship event at the Supercheap Auto Bathurst 1000.
Warburton said Supercars was still exploring options for races in Asia including Kuala Lumpur which was cancelled this year because of a legal dispute involving local promoters.
"Owing to these legal issues we have not included Malaysia in the 2017 calendar but we remain committed to exploring new events in Asia. There is very strong interest in the region and we believe these will be great opportunities for the sport and our fans from 2018."
The 2017 Virgin Australia Supercars Championship will be officially launched in Adelaide in February ahead of Clipsal 500 Adelaide.
The provisional 2017 Virgin Australia Supercars Championship calendar is available for download here.