NASCAR Sprint Cup Race at Bristol Postponed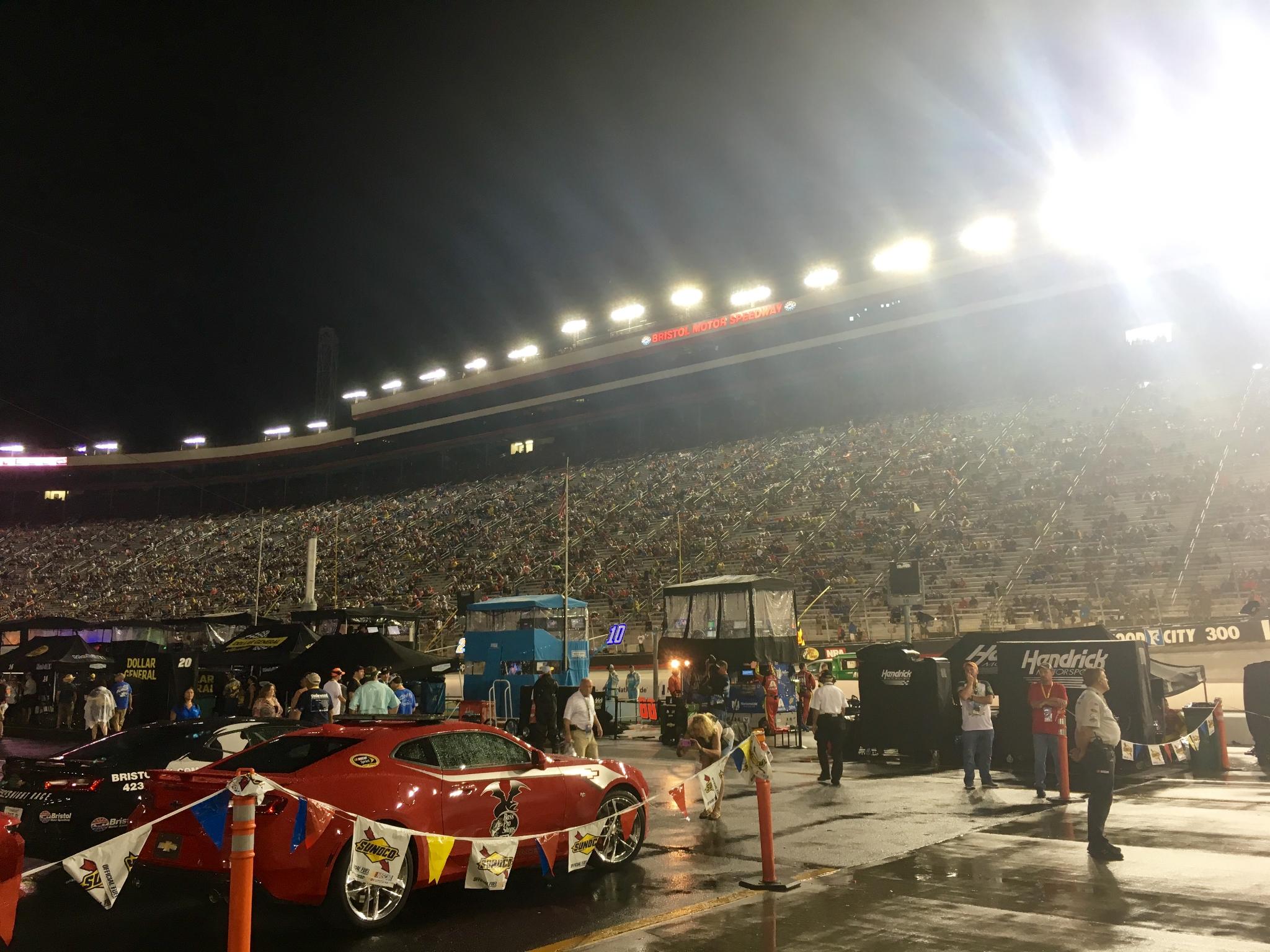 Rained out at Bristol
Pete McCole/AR1
After several futile attempts to chase the rain showers, NASCAR has finally pulled the plug on Saturday night's Bass Pro Shops NRA Night Race at Bristol Motor Speedway after two red flags for rain and 48 laps compete.
Persistent rain showers that rolled across eastern Tennessee throughout the day caused pop-up rain cells that drenched the track with brief downpours, but each shower followed an hour of track drying operations, resulting in at least two hours of rain delays.
NASCAR announced the race will be resumed Sunday morning at 1pm, with television coverage on CNBC.
A possible postponement was problematic here at Bristol, as the track was scheduled to begin operations Sunday morning to convert the track infield into a football field in preparation for a college football game between the University of Tennessee and Virginia Tech to be held at the track on Sept. 10 dubbed "The Battle of Bristol". The game is expected to draw over 150,000 fans.
There was no word from speedway officials how the postponement would affect their timetable for the conversion, however a photo event scheduled to kick off the conversion Sunday morning was cancelled.