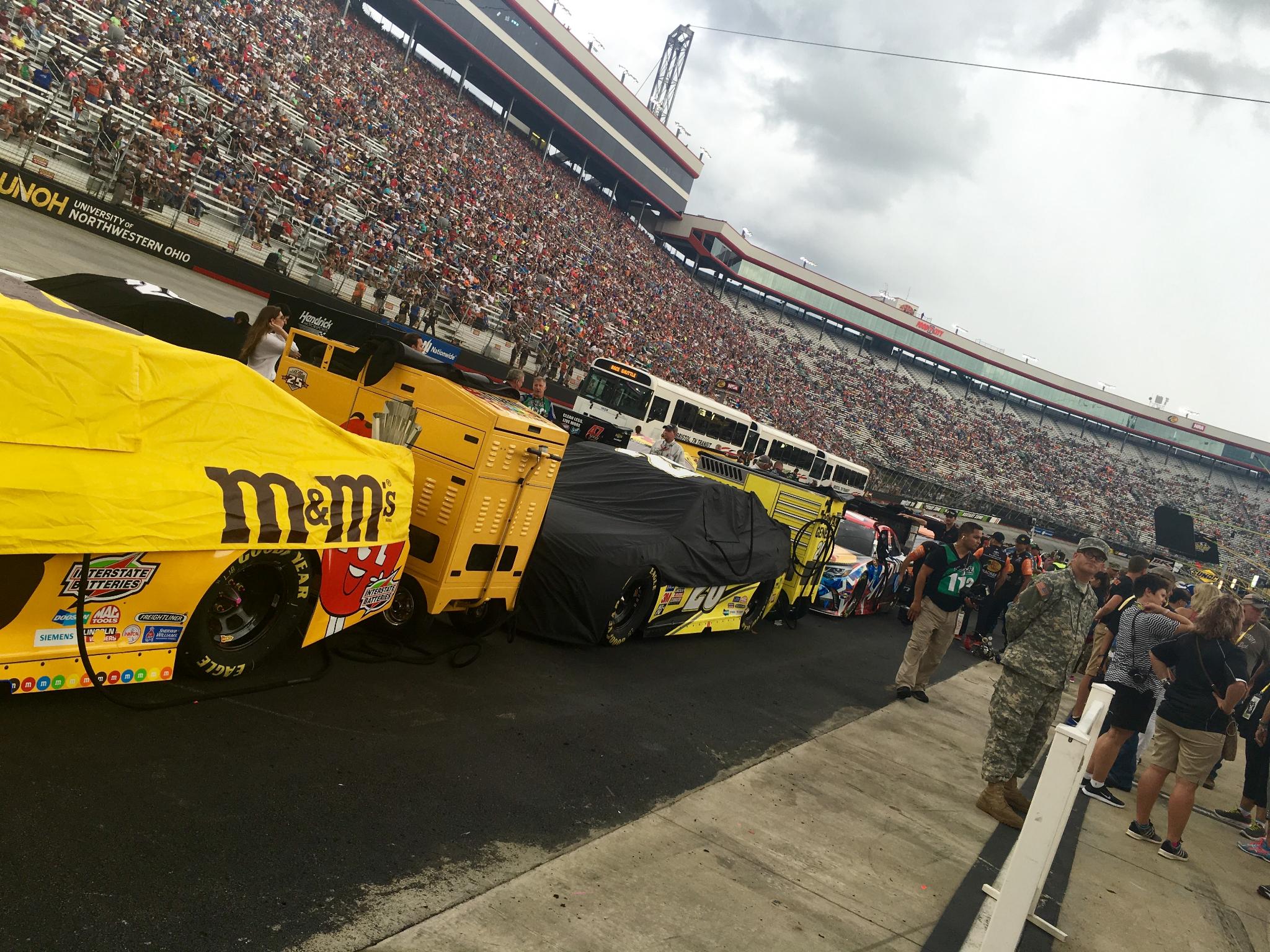 Nasty looking clouds over Bristol Motor Speedway
Pete McCole/AR1
Track drying is currently underway at Bristol Motor Speedway after a brief shower that dampened the track shortly before driver introductions.
Driver introductions are complete here and the jet dryers are now going around the track.

Tonight's forecast calls for scattered showers throughout the night, mostly small little pop-up storm cells that we will be chasing all night. NASCAR officials still hope to wave the green flag for tonight's Bass Pro Shops NRA Night Race on time.