Alexis DeJoria To Miss Lucas Oil NHRA Nationals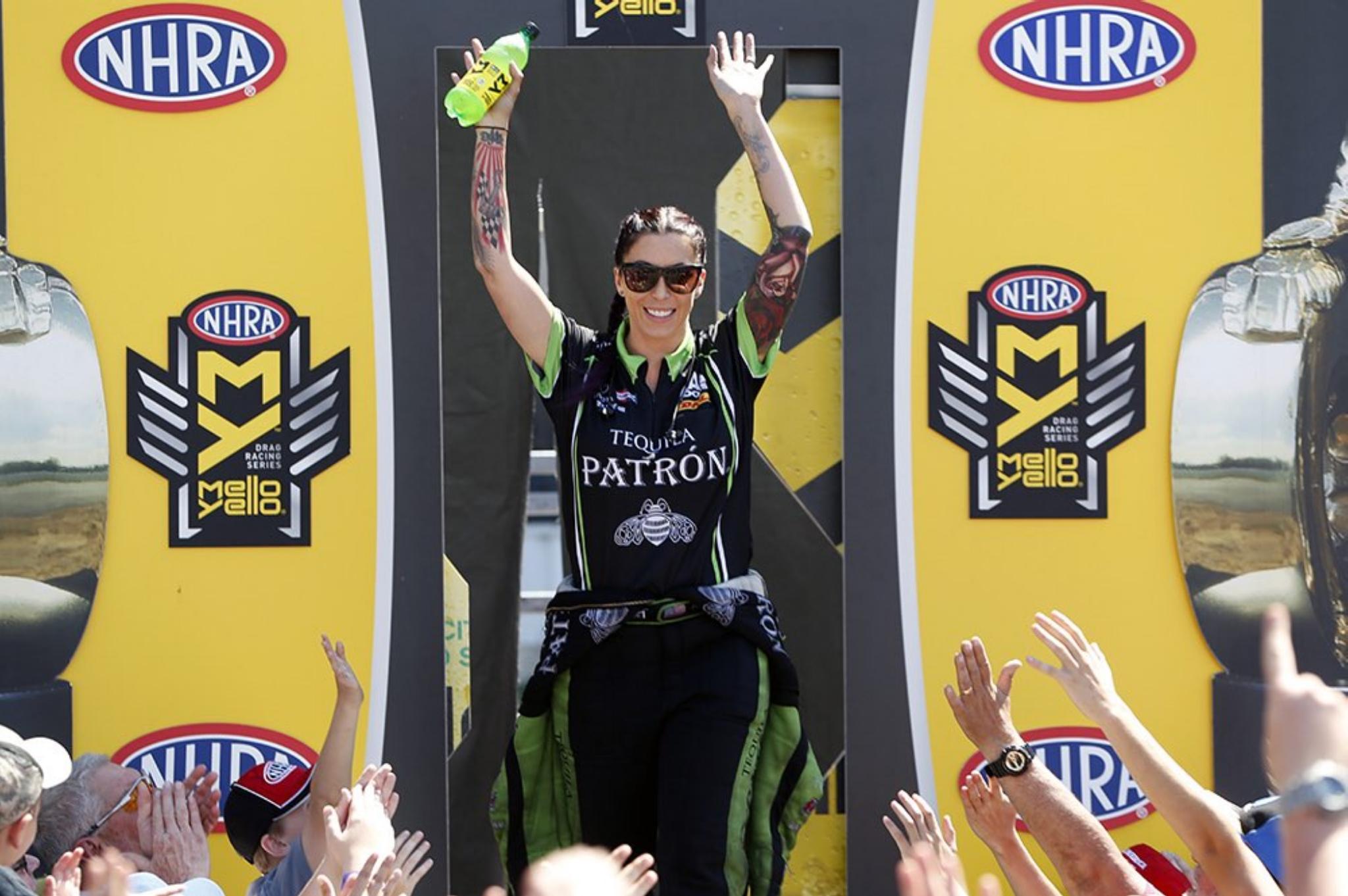 Alexis DeJoria
NHRA Mello Yello Drag Racing Series Funny Car driver Alexis DeJoria will miss this weekends Lucas Oil NHRA Nationals in Brainerd, Minn. while she continues to recover from injuries suffered last month at a crash in Sonoma.
DeJoria suffered a fractured pelvis after pounding the wall during eliminations in the Toyota NHRA Sonoma Nationals on July 31. DeJoria was able to climb from the car under her own power, but was quickly rushed to the hospital where doctors diagnosed her injuries.
DeJoria sat out the NHRA Northwest Nationals in Seattle the following week as she recovered at home. She had hoped to return to the track for this weekend's event but was advised by her doctors to sit out. She now plans to return to racing in two weeks for the NHRA U.S. Nationals in Indianapolis.
"I was hoping and planning on being at Brainerd. Unfortunately, that's not going to happen," Dejoria said in a statement posted on her website.
"With it being a fracture, the healing time is six-to-eight weeks and as much as I wanted it, the harsh reality is there just wasn't enough time between Sonoma and Brainerd for that area to be healed properly. Even though I feel better, and yes, I'm physically able to return to the seat, the fact of the matter is, I have a cracked pelvis. Any slightly concussive movements could make that fracture develop into a full-blown crack, and if that were to happen, that would cost me and my team the whole season.
"It's a tough pill to swallow but it was a decision that had to be made. My doctor, my crew chief and I assessed the situation and determined that the risk right now for further injury is too great. When you weigh it out, missing one more race is better than missing the entire season, and the reality is, if I were to go out there and shake or have any intense movements, that could very well be the final straw."
Pete McCole