William Byron Signs With Hendrick Motorsports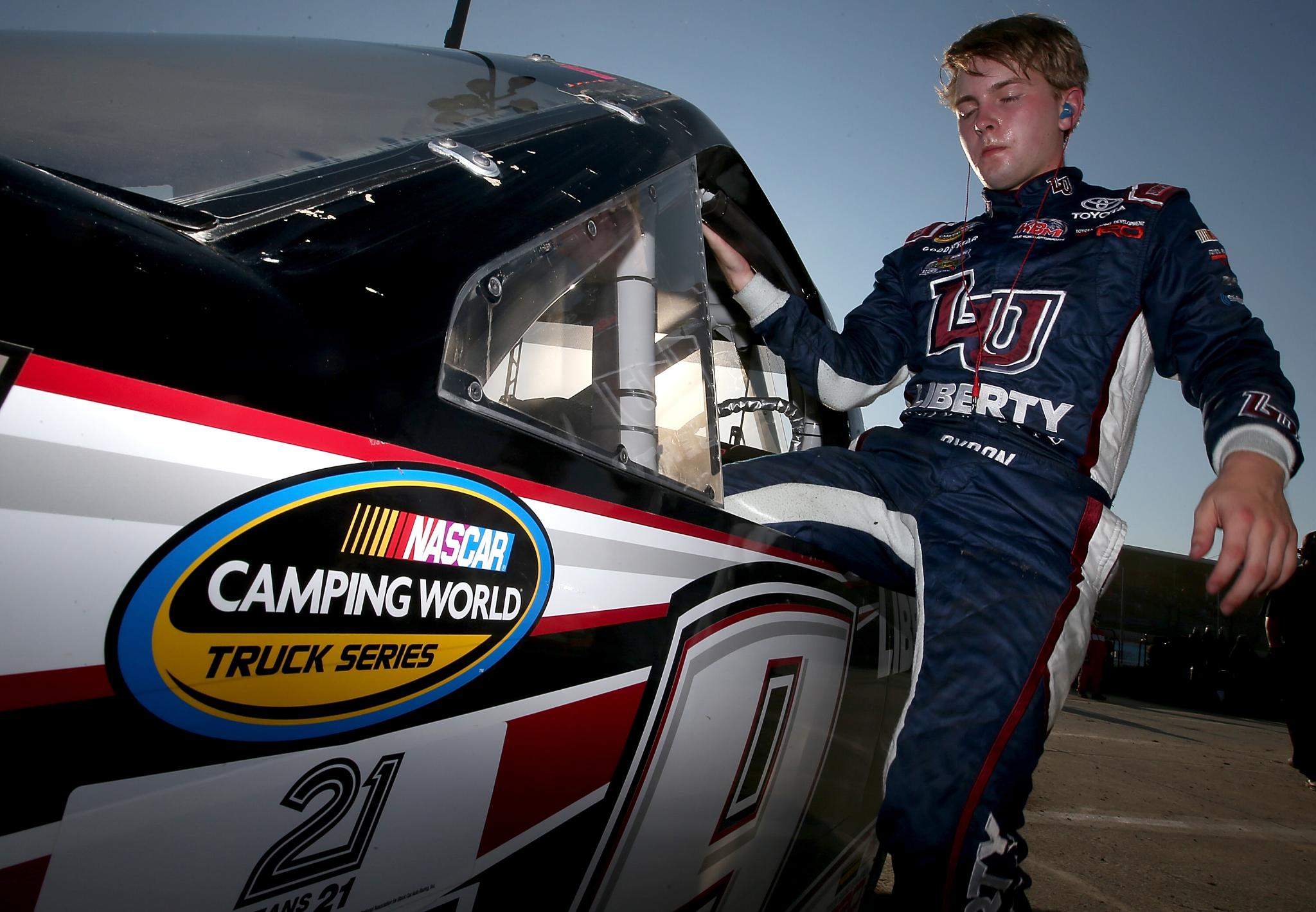 William Byron
Photo by Sean Gardner/NASCAR via Getty Images
NASCAR Camping World Truck Series rookie William Byron has signed a multi-year deal with Hendrick Motorsports and will move up to a full-time ride with Hendrick affiliate JR Motorsports in the NASCAR Xfinity Series in 2017.
Byron, the current truck series points leader, has five victories so far this season in the truck series, breaking a rookie record held by Kurt Busch since the 2000 season. Byron signed to drive in the truck series for Kyle Busch Motorsports in 2015 and was though to be a likely candidate to replace Erik Jones in the Joe Gibbs Racing Xfinity Series stable.
Now, Byron – at age 18 and having just graduated high school – will be driving for one of the premiere teams in all of NASCAR.
"William is a special person and a special talent," said Rick Hendrick, owner of Hendrick Motorsports. "It's been impressive to watch him come up through the ranks and have success at every level. What he's already accomplished this season has been remarkable. On top of all his ability, he's a terrific young man from a great family, and we think he has a very bright future with our organization."
Byron previously competed for JR Motorsports their late model program in 2014 and '15, winning two races with the organization. He later ran in the K&N Pro Series East series for HScott Motorsports, winning the title in 2015.
"Even before I started racing, it was a dream of mine to drive for Hendrick Motorsports," Byron said. "I have so much respect for the way Mr. Hendrick supports his people and encourages everyone to work together. This is the biggest announcement and biggest opportunity of my life, and I will do everything I can to make the most of it. I'm proud to be part of this team.
"I owe so much to Dale Jr. and everyone at JRM for taking a chance on me in 2014. Looking back, I know none of this would've happened without that opportunity. I was there during Chase Elliott's championship season and got to learn a lot. I know what they're capable of, and I'm going to work really hard for them."
Thursday's announcement did not mention any possible sponsors for Byron or which car he would drive for JRM in 2017
Pete McCole