Latest F1 news in brief – Friday
Pascal Wehrlein – is he really any good?

Wehrlein defends performance against Haryanto

Montezemolo struggles to hold tongue over Ferrari
Ecclestone credits Verstappen for Heineken deal
Pirelli enjoys productive first test week
Williams also admits to interest in Perez
Video: Pirelli's return to Formula 1
Wehrlein defends performance against Haryanto
(GMM) Pascal Wehrlein has defended his performance alongside Manor teammate Rio Haryanto in the first half of 2016.
Both are rookies, but German Wehrlein entered the season rated much more highly than Haryanto, with the Indonesian's seat significantly backed by government-linked sponsors.
However, Haryanto has managed to qualify ahead of the Mercedes-supported Wehrlein five times out of 11 races.
"Yeah, it's a good result," said Haryanto, who may not return to the Manor cockpit after the summer break after his backing ran dry.
But Wehrlein, who at 21 is two years younger than Haryanto, argues that in the actual races, it is not so close between the Manor duo.
"Qualifying is one thing and the race is another," he told the French magazine Auto Hebdo.
"Regarding the latter, it's 11-1 in my favor, including the tenth place in Austria. You don't score points on a Saturday," Wehrlein insisted.
So he said he is happy with the first half of his maiden F1 campaign.
"The initial aim was to score at least one point this season and we already have," said Wehrlein. "Thanks to that, we are tenth in the championship in front of Sauber so I don't think we could have expected better."
Now, Wehrlein's future at Manor is unclear, and he is being linked with a potential move to Mercedes-powered Force India or even the Ferrari B-team Haas.
When asked about 2017, he answered: "I have no idea.
"I have a one year contract so I'm just waiting. Nothing is ever perfect in a first season, but Austria speaks in my favor and the second part of the season will give me even more opportunities," said Wehrlein.
Luca di Montezemolo knows that unless Aldo Costa or Adrian Newey are designing your cars you are not winning in F1
Montezemolo struggles to hold tongue over Ferrari
(GMM) Former team president Luca di Montezemolo has struggled to resist commenting on Ferrari's current situation.
Now past the mid-season point in 2016, sections of the Italian press and beyond believe the Maranello marque is in crisis.
Kimi Raikkonen admits: "We were ahead of Red Bull and now they're ahead of us.
"It has been a bit painful, but we will improve," said the Finn.
New Ferrari president Sergio Marchionne is also bullish, even though technical boss James Allison has left and there are calls for new engineers to be recruited and team chief Maurizio Arrivabene to go.
Marchionne said this week that Ferrari already has "phenomenal talent", and that suggestions the team needs "a transfusion of technical intelligence is excessive".
The latest word from La Gazzetta dello Sport is: "Ferrari will not give up or raise the white flag, but they are only the third force."
And Corriere della Sera added: "Ferrari's free fall continues, but the team bosses keep the faith."
Amid the turmoil, former Ferrari president Luca di Montezemolo arrived late this week in Rio, in his new role promoting Italy's 2024 Olympic Games bid.
La Gazzetta quotes him as saying: "I love Ferrari, so the best thing is not to say too much."
But he didn't keep up the silence for long, telling the Ferrari-linked insider Leo Turrini in Rio: "I do not speak about Ferrari, except to say that it pleases me that Marchionne claims there are formidable people within the company.
"In fact, they were there even two years ago, as they are all people I appointed," Montezemolo added.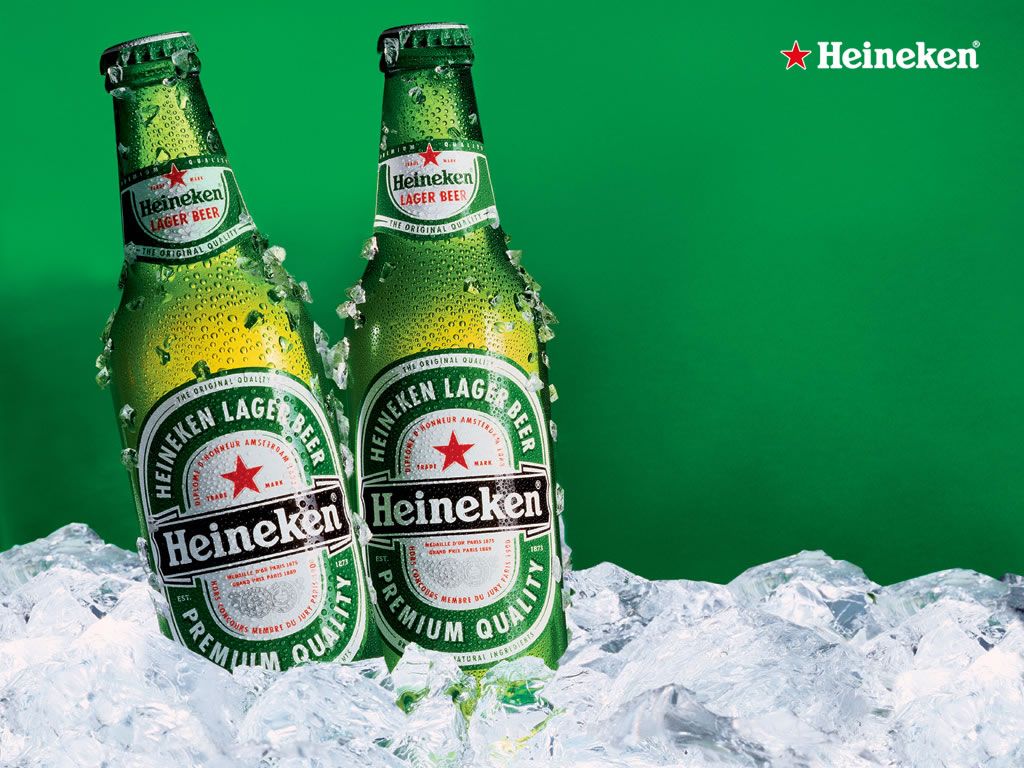 Ecclestone credits Verstappen for Heineken deal
(GMM) Bernie Ecclestone has credited Max Verstappen for tipping Heineken over the edge in deciding to enter F1.
In June, the Dutch beer giant signed a reported multi-hundred million euro sponsorship of the pinnacle of motor sport.
Now, as Rio prepares to kick off the 2016 Olympics on Friday, F1 supremo Bernie Ecclestone dropped into the city's Holland Heineken House, a traditional hub for Dutch and international guests during the Games.
Referring to the teen sensation Verstappen, Ecclestone told Algemeen Dagblad newspaper: "I think Heineken delayed coming into formula one until The Netherlands had its own star."
The 85-year-old F1 chief executive is in Rio with his wife Fabiana Flosi, whose mother was rescued from Brazilian kidnappers earlier this week.
But Ecclestone said he was happy to be at Holland Heineken House, located in Rio's Clube Monte Libano in the Ipanema-Leblon district.
He said: "It's a nice place and it's great to see the fans celebrating. I will definitely keep an eye on the Dutch athletes."
Vettel at Fiorano
Pirelli enjoys productive first test week
Formula 1 tire supplier Pirelli racked up almost 2000km of running during the first week of its 2017 development program, as Ferrari ran at Fiorano and Red Bull at Mugello.
Sebastian Vettel logged 120 laps (359.640km) on Monday, starting on slick tires before sampling wet rubber, with Esteban Gutierrez adding 165 (494.505km) the following day.
Red Bull took over on Wednesday and Thursday, with ex-Formula 1 driver Sebastien Buemi completing 82 laps 430.090km) on his first day, and 92 (482.540km) on his second.
Pirelli thus ended the two sessions with 1766.775km of mileage.
For the 2017 season, Pirelli's tires will be heavily modified, with the fronts 60mm wider, extending from 245 to 305mm, and the rears 80mm bigger, going from 325 to 405mm.
Pirelli's next tests will take place in early September; Ferrari is set to run its mule car in Barcelona on September 6/7, with Mercedes in action at Paul Ricard on September 6/7/8.
Pirelli's tire development test schedule Using modified 2015 cars, with 2017 tire sizes
| | | | | |
| --- | --- | --- | --- | --- |
| Dates | Track | Team | Type | Drivers |
| August 1/2 | Fiorano | Ferrari | Wets | Sebastian Vettel / Esteban Gutierrez |
| August 3/4 | Mugello | Red Bull | Slicks | Sebastien Buemi |
| September 6/7 | Barcelona | Ferrari | Slicks | TBD |
| September 6/7/8 | Paul Ricard | Mercedes | Slicks | TBD |
| September 21/22 | Paul Ricard | Mercedes | Wets | TBD |
| October 12/13 | Barcelona | Mercedes | Slicks | TBD |
| October 14/15/16 | Abu Dhabi | Red Bull | Slicks | TBD |
| November 2/3 | Abu Dhabi | Red Bull | Slicks | TBD |
| November 14/15/16 | Abu Dhabi | Ferrari | Wets | TBD |
| November 29 | Abu Dhabi | Mercedes, Ferrari, Red Bull | All | TBD |
When you are a decent driver plus have a very large check, every teams wants you
Williams also admits to interest in Perez
Williams has admitted that Sergio Perez is also on its radar as a potential signing for the 2017 season, off the back of his standout performances with Force India.
Perez recently made clear that is up to himself and sponsors where he races next year, which opposed Force India boss Vijay Mallya's claims that he is tied to the team.
Williams, which currently fields Valtteri Bottas and Felipe Massa in Formula 1, is assessing its driver line-up options, with both seats yet to be confirmed by the outfit.
Deputy Team Principal Claire Williams, having already talked up Jenson Button, whose McLaren contract expires at the end of the season, heaped praise on Perez.
"Sergio has done a great job this year, he is an intelligent driver, and of course he is going to be someone we are looking at," Williams explained to the Press Association.
"He is very charming. He is very eloquent. Commercially he would be strong for any team.
"Of course he is going to be someone you'd consider if he is available."
Perez was seen as a potential Ferrari candidate after his podium finishes in Monaco and Azerbaijan, until Kimi Räikkönen penned a new deal, and has also been linked to Renault.
Perez sits eighth in the championship standings on 48 points.
Video: Pirelli's return to Formula 1
Pirelli have a rich history in top tier motorsport and, after a near 20 year absence, returned to Formula 1 in 2011. At their Research and Development Headquarters in Milan, Mobil 1 The Grid caught up with General Manager of Technology, Maurizo Boiocchi, to get the lowdown on what a return to the sport has meant for the Italian brand, and how the team go about planning for a long season in F1.