Wood Brothers Unveil Darlington Throwback Paint Scheme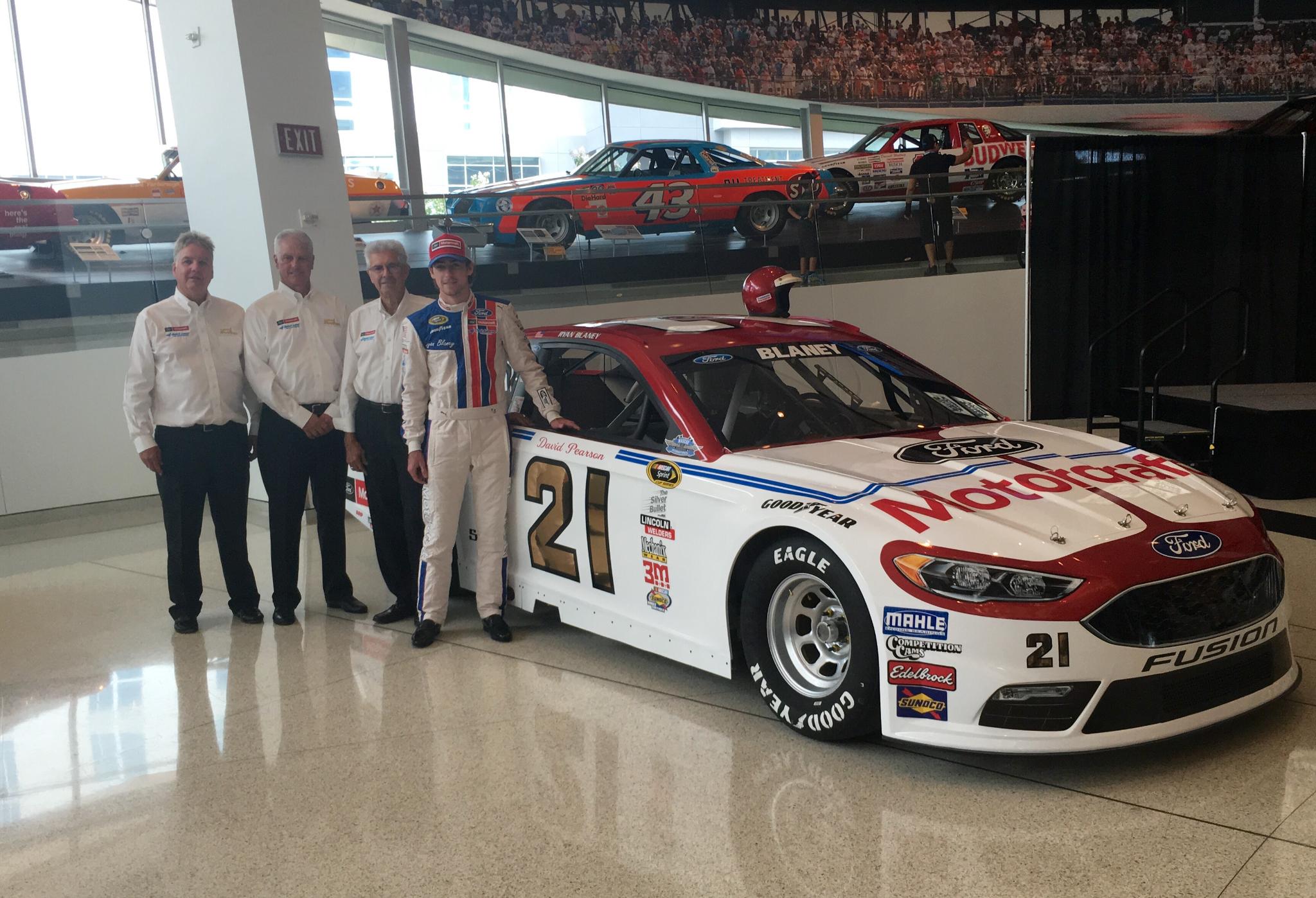 Leonard, Eddie and Len Wood and driver Ryan Blaney
Pete McCole/AR1
The legendary Wood Brothers Racing team unveiled their throwback paint scheme the team will run in next month's Bojangles Southern 500 at Darlington Raceway, honoring the 40th anniversary of Hall of Fame driver David Pearson's win in the 1976 race.
Team owners Len and Eddie Wood along with team patriarch and NASCAR Hall of Fame member Leonard Wood joined driver Ryan Blaney in unveiling the car, whose livery mimics the famed no. 21 Mercury Montego Pearson drove to victory in three of NASCAR's biggest races in 1976 – the Southern 500, the Daytona 500, and the Coca-Cola 600 at Charlotte Motor Speedway.
"David Pearson is such an important part of our history, getting 43 of our 98 wins over seven years, that we're proud to put his name on this race car," said team co-owner Len Wood, who along with his brother oversaw the execution of the design down to the smallest detail. "We had to incorporate our current sponsor Motorcraft/Quick Lane into this design yet stay true to the original, right down to the blue stripes across the hood and down the side panels and the silver wheels."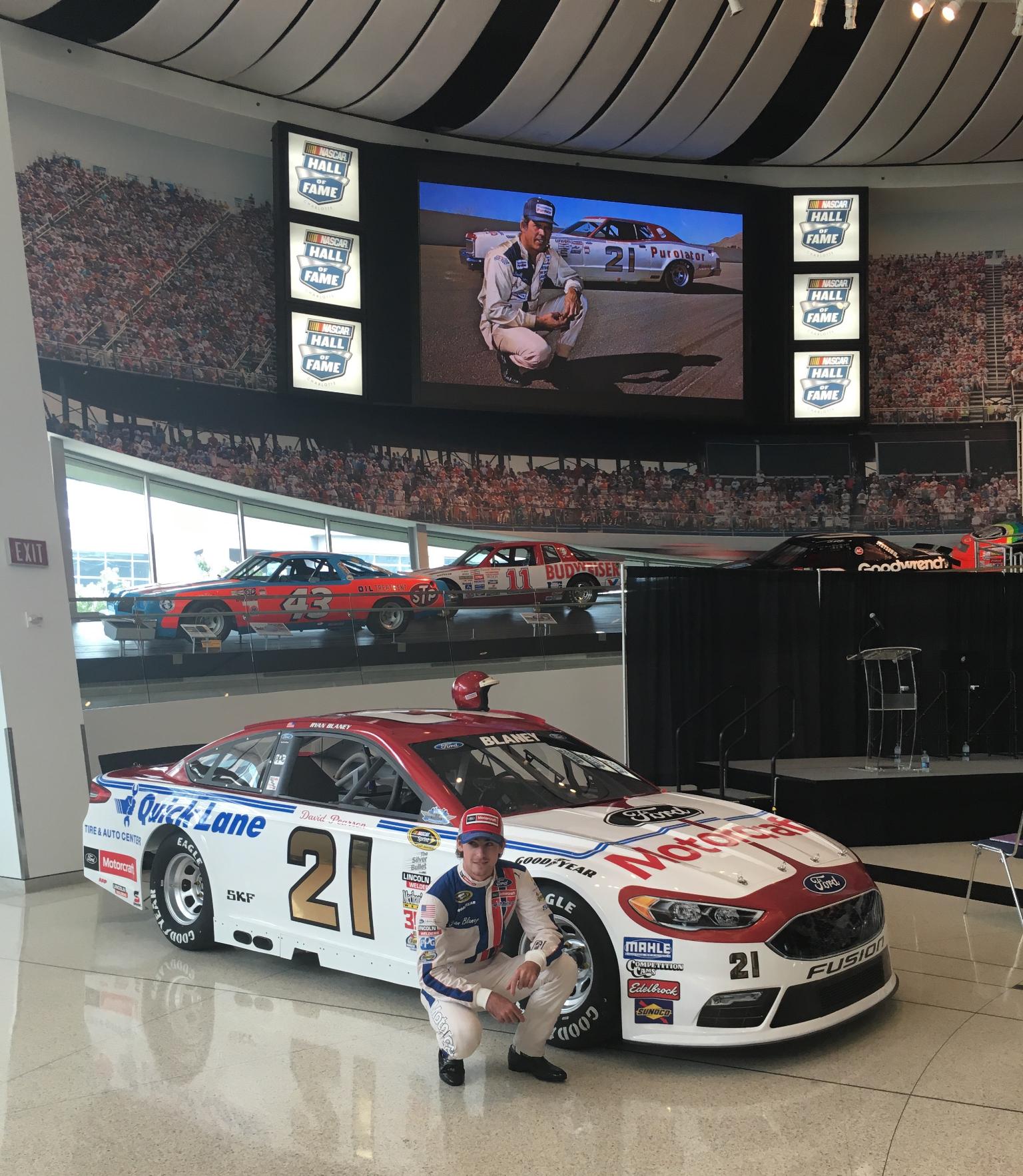 Blaney's car mimics the paint scheme Pearson drove to victory in 1976
Pete McCole/AR1
Rookie driver Ryan Blaney, himself a third-generation driver, even has a throwback firesuit and helmet to match to the car. He hopes to have the legendary Pearson sign the helmet before next month's race.
"If I could race in any decade, it would the 70's for sure," said Blaney. "Everything was so different back then. It was more genuine. It was just people racing hard, and the fans loved it, there was no politics about it. If you had a race car, you just went and did it. It was so much simpler back then, way more simple than it is now. I think it would have been a great era to race in."
Blaney is current 18th in points and in the hunt fr a coveted spot in the NASCAR Chase for the Sprint Cup, just 8 spots behind Kasey Kahne for the 16 and final spot in the 16-driver field. Blaney has just one career Sprint Cup Series start at Darlington, starting ninth and finishing 30th in last year's event.
Pete McCole