David "Salt" Walther dead at 65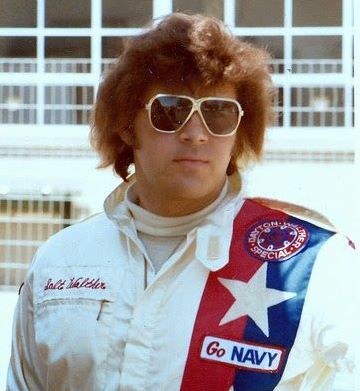 David "Salt" Walther
David "Salt" Walther, the Dayton race car driver whose career – and life – saw some memorable peaks and many terrible lows, has died at age 65.
A spokesman for the Montgomery County Coroner's Office confirmed Walther died Thursday night at a residence in Trotwood. He said test results are pending and at present the cause of death is undetermined.
The son of the late Dayton foundry executive George Walther, Salt competed on the USAC and CART circuits, as well as in NASCAR events, including the Daytona 500, and at unlimited hydroplane races.
A dozen years ago a Dayton Daily News poll selected him as one of Dayton's 100 Most Influential Sports Legends of the past century.
He started five Indianapolis 500s and finished ninth in the rain-shortened 1976 race. But he is best known there for his fiery crash in 1973.
When the race began his McLaren Offenhauser was launched skyward, spewing 80 gallons of fuel as it sailed upside down into a fence. The battered car burst into flames and spun in the first turn. The melee that followed claimed 11 cars and injured numerous spectators.
Walther was trapped upside down in the flames for six minutes. Much of the car melted and he was badly burned on about 60 percent of his body, suffered several broken bones and was given a five percent chance to live. Twice he was given last rites.
His crash is considered the worst Brickyard carnage that anyone has survived. His left hand — where the fingers were burned down to nubs and mended by three dozen operations — was usually concealed in a black leather glove after that.
Walther ended up addicted to morphine and that led to abuse of other drugs and a long path of self-destruction and arrests, including one last month on an old obstruction of justice charge.
Centerville attorney Bill Knapp once said Salt's situation was like that of another famous client of his:
"The thing is, he's like Ron Peters (of Pete Rose gambling fame). They get reputations and then they're on the bubble all the time. It's like they're wearing a scarlet letter. People figure the worst even when it's not the case." Dayton Daily News