MotoGP renews with Assen for 10 years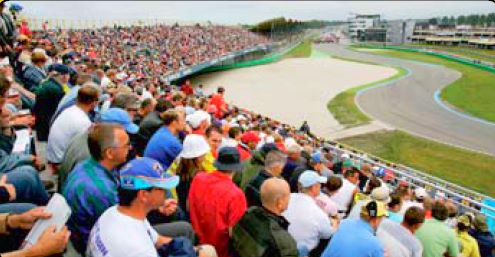 Assen
The proud and long relationship between the TT Circuit Assen and the MotoGP World Championship will continue for ten more years.
Assen has been a part of the World Championship since it came into existence in 1949, the only circuit to have been a part of the series during each of its 68 years. The original circuit was used until 1954 and measured 16.54km, reduced to 7.7km in 1955 and then to 6.1km in 1984. 2006 saw the historic track become the circuit it is in 2016, 4.5km of history and high-speed action.
Change continues for Assen, the 2016 edition is the first time the race will be held on a Sunday. The time of the race and the layout of the track may change but Assen's position on the calendar will not as the Dutch track has renewed its relationship with Dorna. The MotoGP World Championship will continue to visit the TT Circuit Assen for at least the next ten years, ensuring its place as the longest standing circuit on the calendar.
Carmelo Ezpeleta, Dorna Sport CEO: "It's a big pleasure for us, Assen has been present since the beginning in 1949. It's really fantastic and a big honour to renew with the circuit of Assen for the next ten years. As you know, normally we renew for five years but in this case due to the investments the circuit is ready to make to improve, they need the consistency and we've made the expectation. We're extremely happy to do this; it's an important announcement. Assen has always been an incredible partner and this is the 25th time with the FIM, Dorna, IRTA and MSMA system that the championship has run here. It will be at least 35 now and I want to say thank you to all of the circuit and their board, it's been a very easy agreement to make."
Arjan Bos, President of the Board St Circuit Drenthe: "Of course we are very happy too, the cooperation of Dorna and the TT circuit has always been very good. To us it's important to have a longer duration in the contract, till 2026 is a long period but we want to invest in the next five, six, seven years almost 16 million Euros. We want to upgrade our stands, hospitality and safety. Very happy and proud with this ten year contract and thank you."