Friday News and Notes From Charlotte
Kevin Harvick Clears the Air About Stewart-Haas Extension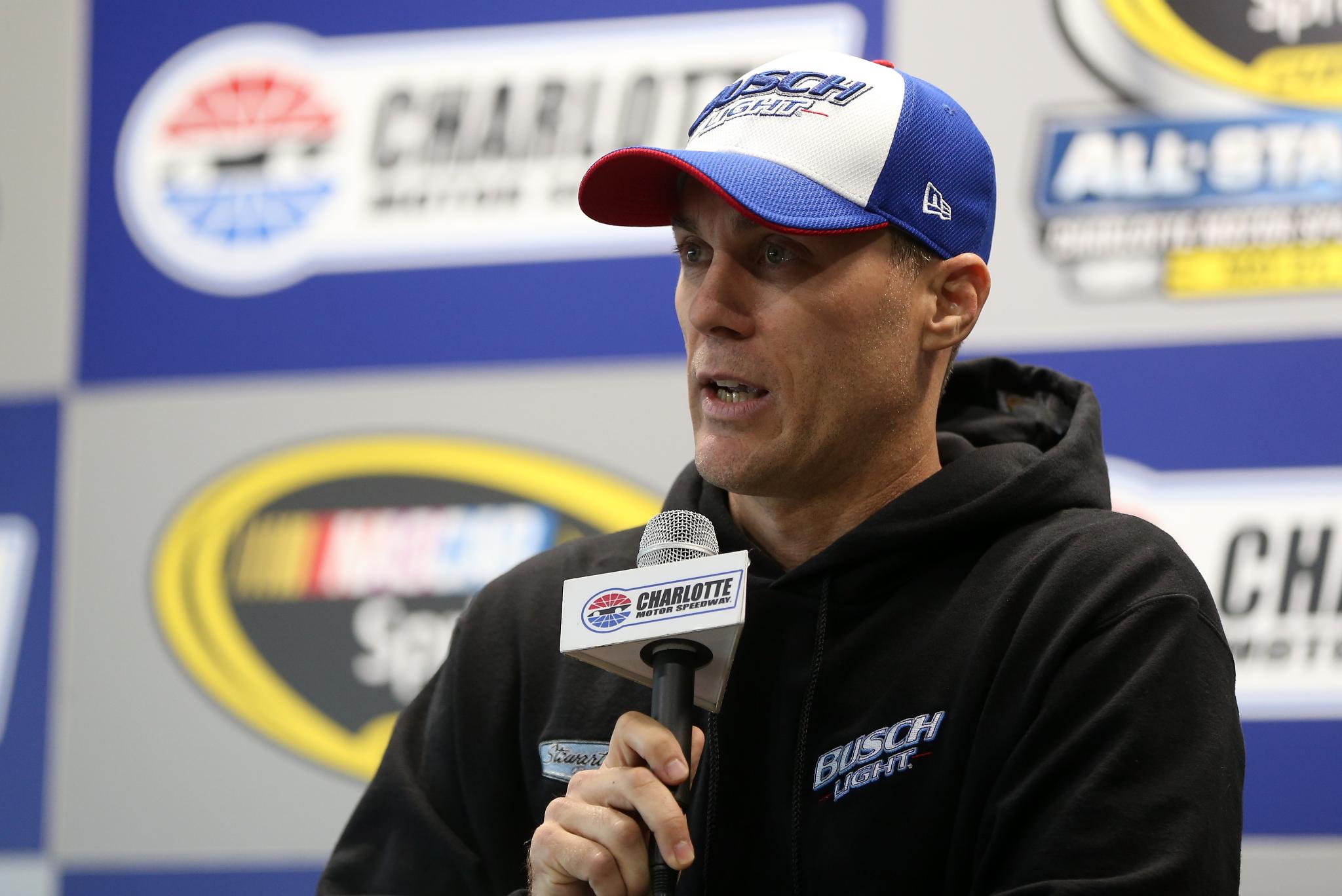 Kevin Harvick
Matt Sullivan/NASCAR via Getty Images
Kevin Harvick spoke to the media on Friday afternoon regarding rumors that had been swirling on social media about an impending move to Hendrick Motorsport before Stewart-Haas Racing announced they had signed the 2015 Cup Series Champion to a multi-year contract extension.
Harvick flat out denied there were any overtures made by Hendrick Motorsports, and certainly no discussion to take over for Kasey Kahne in the no. 5 HMS entry, but the out of control rumors led him to contacted Kahne directly to clear the air.
"It got so out of control that I actually went to Kasey Kahne and I said 'look man, here's what's going on,'" said Harvick. "And I told him there's not been one person that's called me from your organization and I want you to have the trust in your team. I want you to believe in your team."
Harvick himself had turned to social media, saying there was no truth to the rumors, but couldn't say any more until the extension was finalized
"You can only say so much before you start crossing line or putting things into legal responsibilities and treading lightly on what you can and can't say," said Harvick. "So, you put yourself in that position and I tried to be as up-front as I could with you guys to tell you exactly what was going on."
Harvick said that he and SHR mutually agreed to throw out his previous contract and re-structure his deal with the team. Although the team didn't release details about the extension, Harvick his previous deals with the teams have been in "four or five-year chunks."
Tony Stewart Named Grand Marshall for All Star Race
In his final season of competition in the NASCAR Sprint Cup Series, three-time Cup Champion Tony Stewart will receive yet another honor when he slips behind the wheel for Saturday night's 32nd running of the NASCAR Sprint All Star Race.
Stewart, the winner of the 2009 All Star Race, will serve as Grand Marshall for the event in his 18th appearance in the event, giving the command to start engines from the cockpit of his no. 14 Chevrolet.
New NASCAR Racing Game Unveiled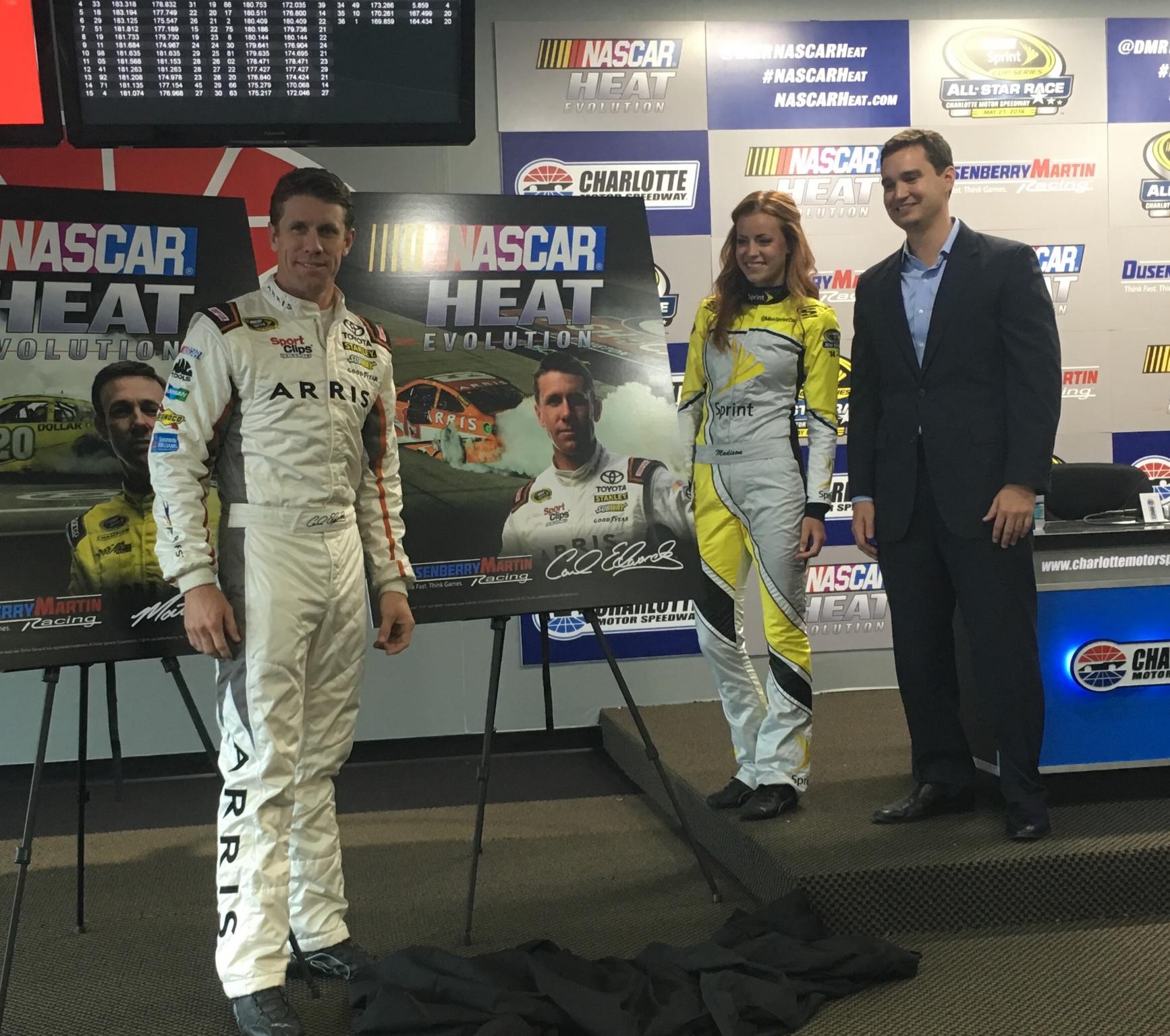 Carl Edwards hopes his picture will grace the cover of NASCAR Heat Evolution
Pete McCole/AR1
Duesenberry Martin Racing is set to release the newest NASCAR racing simulation game this fall, which will feature a special cover tied to Saturday's NASCAR Sprint All Star Race.
NASCAR Heat Evolution, due out Sept. 13, is the latest console game from DMR, who had previously released NASCAR Heat and NASCAR: Dirt to Daytona. The newest game will include a special cover featuring the highest finishing Toyota driver from Saturday night's race.
Joe Gibbs Racing driver Carl Edwards, who was on-hand for the unveiling, hopes to have his likeness on the cover with an all-star race victory.
"It's just a cool opportunity and the game sounds really neat so I look forward to the opportunity to play it. It would be crazy to be on the cover. I hope I'm on it," said Edwards. "It's such a neat way for the fans to experience our sport."
"Whoever gets (the cover) and however they get it – maybe they will send the other guys some games or something. This is kind of one of those neat things that we get to do. It means more than it probably appears to do something like that – to be on the cover."
Kenseth Says Qualifying a Challenge in All Star Race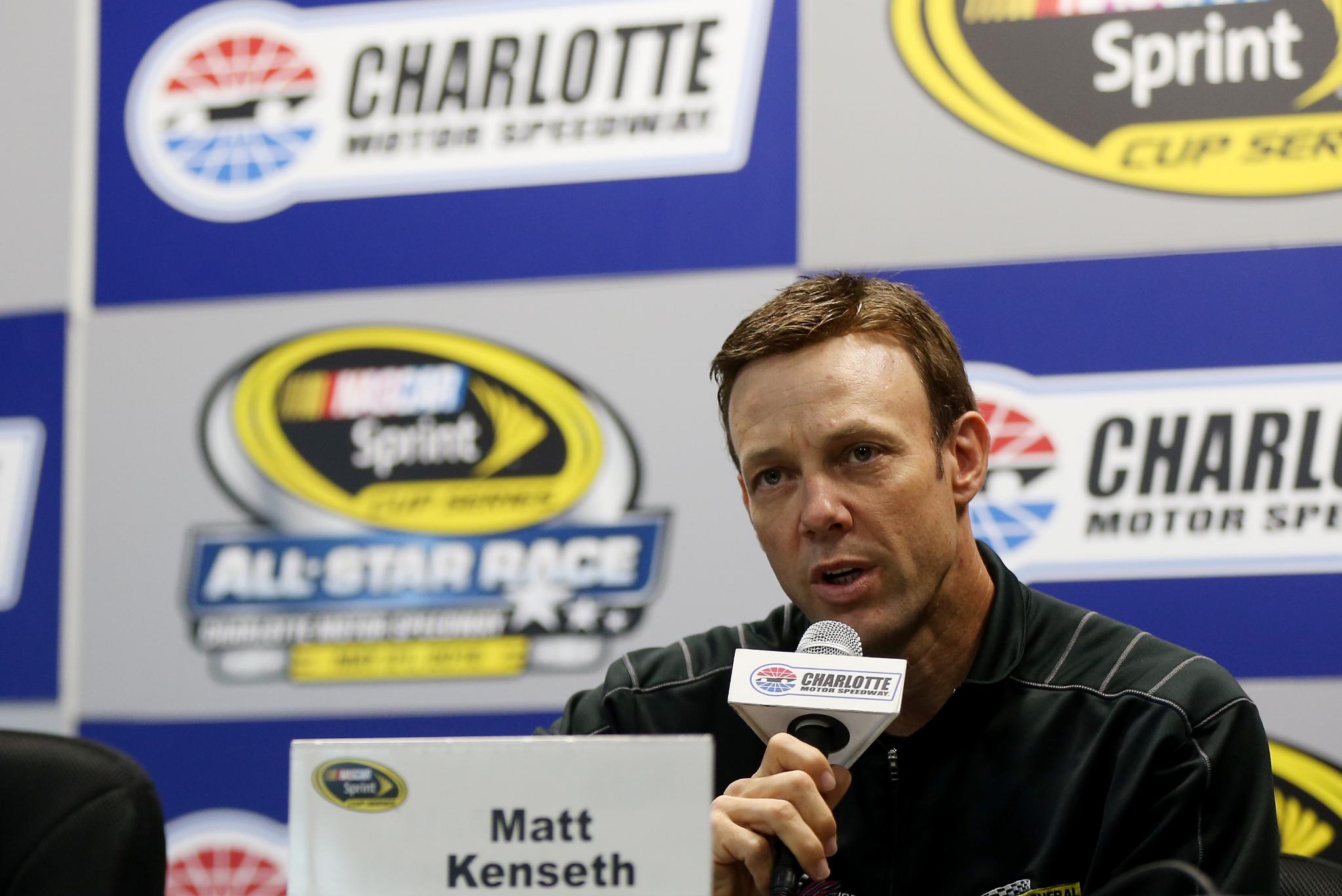 Matt Kenseth
Matt Sullivan/NASCAR via Getty Images
2004 NASCAR All Star Race winner Matt Kenseth spoke on Friday about the challenges the all-star event poses to the drivers, and how one of the biggest challenges they face is the unique qualifying format, which has driver complete two laps and a four-tire pit stop.
"The race typically before has been pretty straightforward, it's not a lot different than other races necessarily," said Kenseth. "Qualifying has a twist to it – getting on pit road is always very challenging and getting to your pit stall faster than everybody else and doing all that. That's always a big challenge in qualifying so as a driver, qualifying is probably the most challenging.
"The race is just trying to get your car right, trying to get the lead and then trying to get good restarts and try to figure out how to keep that lead."
Kenseth said the pressure was on for all the Joe Gibbs Racing drivers – not just to win the million bucks but also to get their picture on the NASCAR Heat Evolution game cover.
"If we're lucky enough to win, obviously you want to win because its a million bucks and it's cool that you're on the cover," said Kenseth. "I'm a big Madden fan, I've always played Madden Football and everyone talked about the Madden jinx with the guy being on the cover having a terrible year next year and things didn't go that well for him so if we don't win and we're not on the cover, I'm just going to say that it's because I didn't want the cover jinx so I have it covered either way.
"Get it – covered?" Kenseth joked, "Sorry, too much coffee."