Ford Championship Weekend Logo Gets A Boost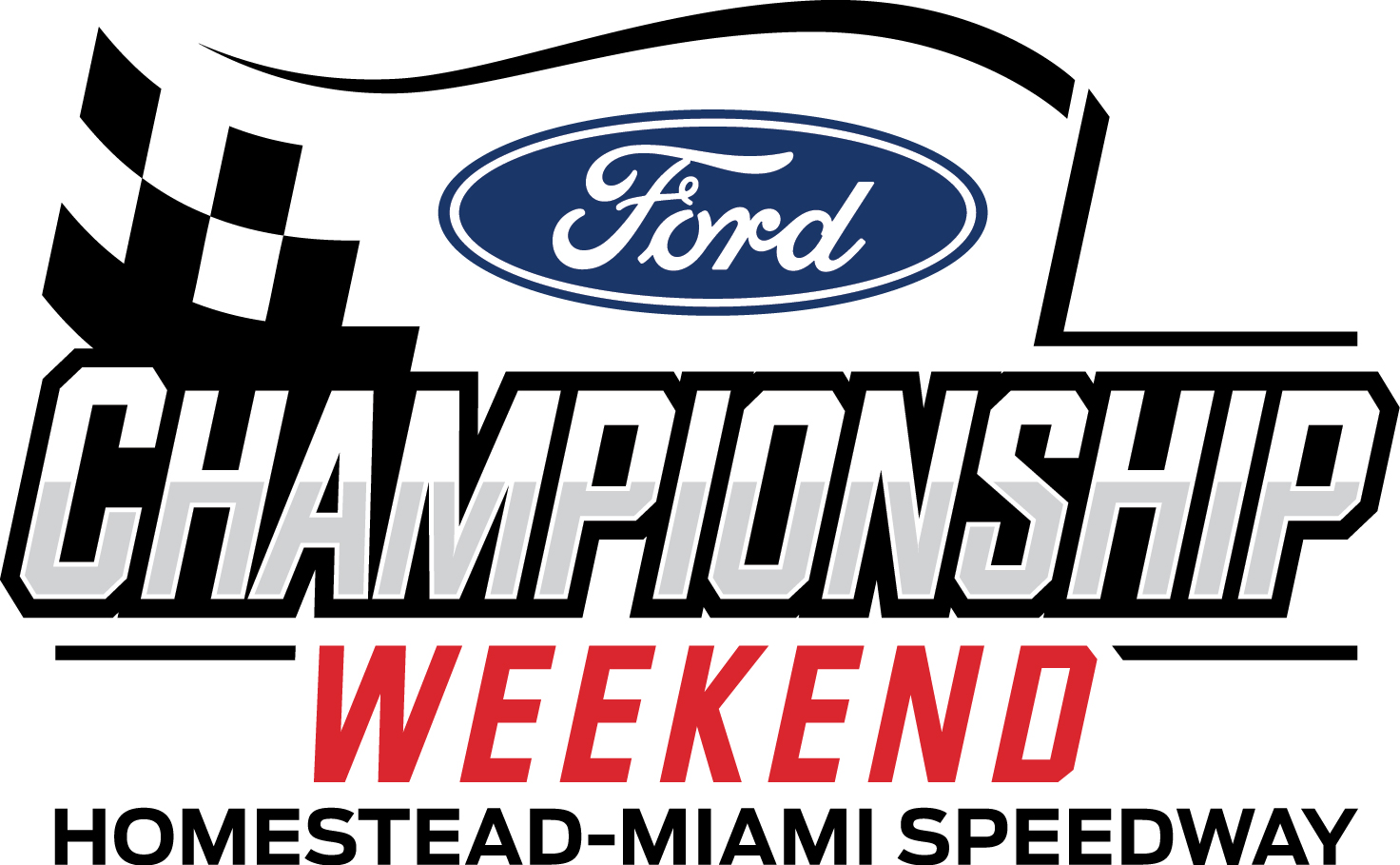 The 2016 Ford Championship Weekend will mark the 15th year that Ford Motor Company has been the entitlement sponsor for NASCAR's championship races at Homestead-Miami Speedway.
Since the two entities joined forces in 2002, coinciding with Homestead-Miami Speedway occupying the final weekend on the NASCAR calendar, fans have witnessed many electrifying moments which have determined a new Sprint Cup champion. During the previous 14 years, seven different drivers have been crowned champion, including six titles for Jimmie Johnson and three for Tony Stewart, who is in the final Sprint Cup season of his career in 2016.
To help ring in this 15-year relationship, Ford has unveiled a new logo for Ford Championship Weekend at Homestead-Miami Speedway, starting in 2016, which will be held November 18-20.
"Ford has been a tremendous partner for two decades now, and they are a major reason why our race weekend has grown in stature each year," said Homestead-Miami Speedway President Matthew Becherer. "We are proud to serve as host of NASCAR's championship weekend, which promises to continually provide our fans with an experience unlike any other."
"As we celebrate our 15-year relationship with Homestead-Miami Speedway, we could not be more pleased to bring a fresh look to the Ford Championship Weekend logo," said marketing manager for Ford Performance, Henry Ford III. "The joint effort on this new look between Ford and HMS embodies the spirit of collaboration that has been on display throughout the 15-years of Ford Championship Weekend."
The 2016 Ford Championship Weekend will commence on Friday, November 18 at 8:00 p.m. with the Camping World Truck Series championship race, the Ford EcoBoost 200. Then on Saturday, November 19 at 3:30 p.m., the XFINITY Series will hold its championship finale, the Ford EcoBoost 300.
The Ford EcoBoost 400 Sprint Cup championship race will take place on Sunday, November 20 at 2:30 p.m.
Tickets for 2016 Ford Championship Weekend are now on sale. Tickets to the three-day championship tradition can be purchased by visiting www.HomesteadMiamiSpeedway.com or by calling (866) 409-RACE (7223).