Official statement from the organizers of the GP of Boston (Update and from the City)
UPDATE
BOSTON – Friday, April 29, 2016 – Below is a statement from Patrick Brophy, Chief of Operations for the City of Boston:
"The City of Boston will always be open to opportunities that will positively showcase our city, however as we continued to work with Boston Grand Prix they were unwilling or unable to meet the necessary requirements to hold an event of this size. The Mayor feels strongly in protecting the taxpayers and limiting the impact to residents, and we are not shy that we held them to very high standards."
Attached is a letter of agreement signed by all parties involved.
04/29/16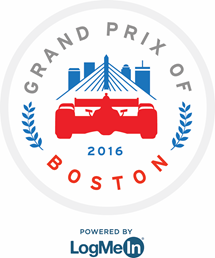 BOSTON (April 29, 2016) — After nearly two years of planning and preparing for the Grand Prix of Boston race organizers have decided that the current demands to secure additional line of credit funding make the race fiscally untenable to be held in the City of Boston and the Seaport district September 2-4, 2016.
"An event of this magnitude requires considerable city and state support and though we did overcome significant obstacles and demands that have been presented to us, the most recent demands regarding the flood zone issues and requirements of additional expenditure on the line of credit with no guarantees of overcoming those issues have left us no options but to cancel the race in Boston and look at other options," said John Casey, CEO and President of the Grand Prix of Boston.
"At this juncture the demands that have been asked of us make this event in Boston economically unviable and despite robust corporate partnerships and excellent tickets sales, if we have no guarantee of MEPA approval then time was of the essence to make this difficult decision. It is very disappointing for everyone who has worked so hard on the event and all of our corporate partners and fans who have supported the Grand Prix of Boston. We have had a team of over 50 people, as well as the city and state agency personnel who have been working tirelessly to find successful and viable solutions and unfortunately we are at an impasse. We are exploring all options and will have further information available in the coming days."