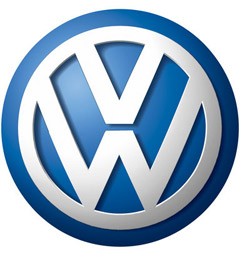 Volkswagen AG's shares surged Wednesday on expectations the firm could announce a deal to avoid a trial in the U.S. over its emissions-cheating scandal.
Volkswagen led Germany's blue chip DAX index for much of Wednesday's session and closed 6.6% higher at $137.
Volkswagen faces a deadline of Thursday to reach a deal with U.S. authorities that would allow the car maker to avoid a trial. In an agenda proposed for Thursday, attorneys for the plaintiffs asked the court to take the case to trial if no agreement on compensation is reached.
Volkswagen, however, said it doesn't expect that an expedited hearing or bench trial will be necessary. Analysts interpreted that to mean Volkswagen could resolve the matter by agreeing a deal.
"This supports our view that VW will likely 'draw a line' under the U.S. situation and offer a comprehensive package to the EPA [Environmental Protection Agency] this Thursday," analysts at Evercore said in a research note.
Evercore also expects Volkswagen could detail provisions alongside its 2015 key results on Friday, if it manages to reach an agreement by Thursday.
Volkswagen has put aside €6.7 billion in provisions to deal with fixing the vehicles affected by the emissions issue. That figure, however, doesn't include legal bills and other related costs. On Wednesday, a person familiar with the matter said the €6.7 billion is likely to rise into the double digits.
"We believe it would be a major positive trigger for the stock if VW quantified the total potential cost of the Diesel affair," Evercore said.
If the two sides don't agree on a fix for the nearly 600,000 affected diesel cars in the U.S. by Thursday, the case could move to trial. William Wilkes/The Wall Street Journal