Latest F1 news in brief – Sunday
Haas quickly learning the bias against Americans in F1

No $10m start-up bonus for Haas – Ecclestone

Mercedes eyeing Verstappen for future – Wolff
F1 to revert to 2015 qualifying format for Bahrain
2016 could put 'big dent' in Alonso motivation – Sainz
F1 'always an issue for VW' – Capito
Haas drivers upbeat over potential
Raikkonen not worried by Mercedes pace
No $10m start-up bonus for Haas – Ecclestone
(GMM) Haas will not get the $10 million start-up bonus that was paid to F1's most recent team newcomers.
Eclestone hates Americans and will do everything he can to prevent them from winning in F1
To entice the three new teams – known originally as Virgin, Team Lotus and Hispania – onto the grid for 2010, the bonus was paid by Bernie Ecclestone because teams only get official income based on performance from the previous year.
"There's no money in the first year," the F1 supremo told F1 business journalist Christian Sylt in London.
But even the $10 million will now not be offered to Haas.
"It's not the end of the world for Haas," Ecclestone is quoted by Forbes. "When they come into formula one they know. They asked to come in. Nobody asked them."
And he warned that team owner Gene Haas, a billionaire American thanks to his machine tool company Haas Automation, will have to spend a lot of money on F1 in the future.
"If somebody wants to be competitive they come in and over four years they have to spend $1 billion as Red Bull did," said Ecclestone. "So we will have to wait and see."
Max Verstappen being eyed by Mercedes and Ferrari
Mercedes eyeing Verstappen for future – Wolff
(GMM) Toto Wolff has admitted Max Verstappen is on Mercedes' radar for the future.
Jos Verstappen, the F1 teen sensation's father, is openly confirming that while Toro Rosso was the right move for Max initially, he wants his son to be in a "top car" for 2017.
The 18-year-old made his mark on the sport with his audacious overtakes last year, and on Saturday got his 2016 campaign off to an impressive start by qualifying fifth.
"Mercedes and Ferrari are far ahead but I think you can call us 'best of the rest'," Max said.
Olav Mol, the well-known Dutch television commentator, told Ziggo Sport Totaal that "Max made a huge point to the team bosses" with his pace in Australia.
Wolff, the team boss at Mercedes where Nico Rosberg is out of contract at the end of the year, is openly impressed.
"It is clear that he (Verstappen) has a great future in F1. It would be stupid not to consider him as the opportunity arises. But at the moment this is not an issue," said Wolff.
That is because Red Bull beat Wolff to putting Verstappen under long-term contract for 2015 and beyond.
"Max did not surprise me in his first year," the Austrian said. "I knew how good he was.
"Now he is clearly ready for the next step," added Wolff. "I know that Red Bull has high expectations for him so I would be very, very surprised if Max is not driving a Red Bull in 2017."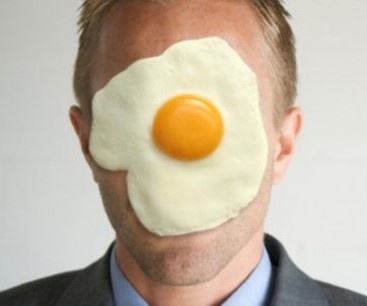 After getting egg on their face in Melbourne Saturday, F1 will abandon Musical Chairs qualifying
F1 to revert to 2015 qualifying format for Bahrain
(GMM) F1 will revert to the qualifying system of 2015 at the next race in Bahrain, after the farcical debut of the new 'musical chairs' format on Saturday.
Team bosses got together in the Melbourne paddock before Sunday's Australian grand prix and voted unanimously to simply scrap the new concept in its entirety.
The next step is to get the F1 Commission and World Motor Sport Council to rubber-stamp the change.
"If we want, we can have the old system back overnight," Ferrari boss Maurizio Arrivabene told Bild newspaper.
"There are ways to communicate digitally. Then we go 'ping, ping, ping' and we have the old format," he explained.
However, it is believed that some voices argued in the meeting that the new system should be modified rather than scrapped altogether, as it was Q3 rather than Q1 and Q2 that proved the most unsuccessful.
Toro Rosso driver Carlos Sainz said: "Q1 and Q2 were good but the ending (Q3) should be the same as last year, because it was very exciting, no?"
But the team bosses agreed unanimously that 'musical chairs' had been so bad on Saturday that leaving it in place was not an option.
"I believe it is easier to just return to what we had," said Haas' Gunther Steiner.
"That is better than trying to come up with something new and miscalculating again."
Mercedes driver Nico Rosberg agrees: "The most sensible option is to return to last year's format, which has totally proved itself."
Alonso
2016 could put 'big dent' in Alonso motivation – Sainz
(GMM) 2016 is a "very important year" for Fernando Alonso's F1 career.
That is the view of his countryman and friend Carlos Sainz Jr, in the wake of McLaren-Honda's woeful 2015 season after Alonso made the switch from Ferrari.
"For Fernando this is a very important year," Sainz, who drives for Toro Rosso, told Spain's El Pais newspaper.
"If he sees progress, that will motivate him a lot with a view to 2017, when the rules are really changing."
But if McLaren-Honda does not make progress this year, Sainz admitted: "I think it would greatly complicate things and put a big dent in his motivation."
Alonso was notably happy on Saturday after qualifying twelfth in Melbourne.
"I'm very happy as we are much more competitive than we thought," he is quoted by Spain's AS newspaper.
"At one point we were tenth, ninth. With the same tires and running at the same time we are among the top ten and that is a big surprise," Alonso added.
Jost Capito when he was with VW
F1 'always an issue for VW' – Capito
(GMM) Jost Capito, set to return to the sport from his current post at Volkswagen, says a F1 foray for the German giant cannot be ruled out.
"For a company like Volkswagen, formula one is always a topic," the German, currently running VW's world rally program, told Bild am Sonntag newspaper.
He has accepted an offer to be the new CEO at McLaren, but admits he will miss rallying.
"I think F1 has a lot to learn," said Capito.
"Last year I was in Malaysia for the grand prix and on the return flight I walked past two drivers and briefly congratulated them, but they did not accept it.
"That sort of arrogance would never happen with rally drivers," he insisted.
Capito says he will start work at McLaren once his successor is appointed by VW.
He will then begin working with Fernando Alonso, who according to some is perhaps the most difficult driver on the grid to manage.
"I worked for a year at Sauber with Jean Alesi," Capito smiles. "If you can survive that, you can survive anything!"
Capito says VW's rally program has also survived the carmaker's emissions scandal, so refuses to rule out a F1 foray for the Wolfsburg giant in the future.
"It depends on the timing," he said.
"Currently there are several reasons why it makes no sense, but that could change.
"F1 needs a long-term stable business structure and especially long-term technical regulations. If you want to be in formula one you need a huge investment, so you have to have security with your planning.
"And that is not currently there for a newcomer," said Capito.
Romain Grosjean
Haas drivers upbeat over potential
Haas drivers Romain Grosjean and Esteban Gutierrez say they are encouraged by the potential of the VF-16, and believe its pace is not reflected in the results of qualifying for the Australian Grand Prix.
Grosjean and Gutierrez will form the penultimate row of the grid for Haas' maiden Formula 1 race, ahead of only Manor drivers Pascal Wehrlein and Rio Haryanto, after being eliminated in Q1.
However, both drivers were caught out during the knockout qualifying session, with Gutierrez notionally completing a lap which would have seen him comfortably reach Q2, and Grosjean told to abort a quick effort.
"The first run I made a mistake into Turn 6, [but] the second push lap was very, very good, Esteban's too, so we have the potential which is good news but we missed it by a few seconds," said Grosjean, who will start from 19th.
"We're out of position, we have to learn, but the car is very good."
Gutierrez will start from 20th place upon his return to the Formula 1 grid after a year on the side-lines.
"It was a little frustrating not to see the lap time we achieved reflected in the results," he explained.
"However, we know the potential is there. Overall, I think we've had a very tricky weekend, but with more time we'll become more efficient as a team.
"The good thing is we know the lap time was good enough to be further up the grid."
Kimi Raikkonen thinks Ferrari can challenge Mercedes in the race despite being over 1-second per lap slower
Raikkonen not worried by Mercedes pace
Ferrari driver Kimi Raikkonen says he is not worried about the pace of Mercedes drivers Lewis Hamilton and Nico Rosberg, after the reigning champions locked out the front row of the grid in Australia.
Raikkonen qualified for the season-opening race in fourth position, 1.2 seconds behind pole sitter Hamilton, while Ferrari team-mate Sebastian Vettel was eight-tenths adrift of the Briton.
Raikkonen, though, dismissed Mercedes' advantage around the streets of Albert Park.
"It was not the ideal qualifying, but not too bad either," he said. "The car feels pretty good, and even if the Mercedes are faster than us I don't think we should be too worried.
"I was struggling a bit with the front tires to get them working at the first three corners, but apart from that we had a very good package and it was getting better and better.
"Maybe for us it would have been better to have warmer conditions."
Vettel conceded that his deficit to Hamilton was larger than anticipated, but reckons Ferrari adopted the right approach to save tires once he had completed his first lap in Q3.
"In comparison to the Mercedes drivers we are a bit further behind than we expected, but we are happy with 3rd and 4th, especially for me as it was a bit difficult to find the rhythm in qualifying, he explained.
"I felt quite good with the car in practice, but then it took some time to get back, and only in Q3 it really started to happen.
"I had a very good lap, and in the end, because the gap was quite big, I felt that my first lap had been good enough.
"There really wasn't another half a second in there, so we called it off, and saved a set of tires, although surely we would have loved to be closer."