Formula E launches 2016 Berlin ePrix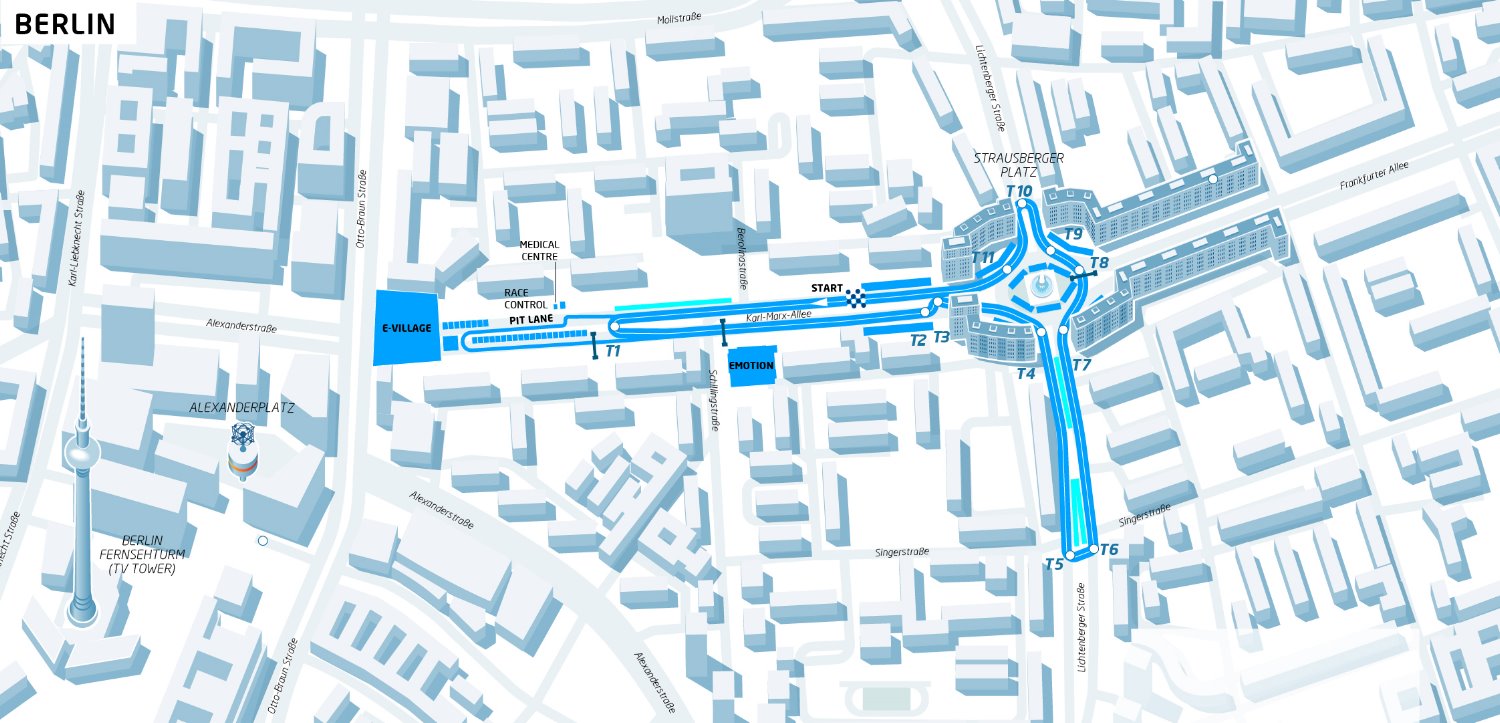 Berlin ePrix
Berlin City Hall today hosted the official opening press conference for the 2016 FIA Formula E Berlin ePrix.
During the event, attended by Senator for Economics, Technology and Research, Cornelia Yzer, Formula E CEO Alejandro Agag and Abt Schaeffler Audi Sport driver, Daniel Abt, the new track near Alexanderplatz was presented along with the new creative campaign.
The receipt of the permit to go racing on the streets of Berlin on May 21, takes motorsport back onto the roads of Berlin for the first time in almost 20 years. By embracing the world's first all-electric racing series, Berlin has demonstrated its commitment on being one of the leading capitals in terms of e-mobility, sustainability and innovation.
The event was also attended by FIA Director of Circuit Championships, Frederic Bertrand, who highlighted the main characteristics of the new venue, which was created when the venue for the 2015 Berlin ePrix – Tempelhof Airport – became unavailable.
Formula E CEO Alejandro Agag said: "I am absolutely delighted to be in Berlin today. For Formula E it makes sense to invest all the hard work in making this race happen, and we face the challenges of relocating the race after such a successful Berlin ePrix in 2015. The new venue is in another iconic setting, with historic buildings and the TV tower in the background. Everyone involved in the series will be working hard to ensure that the fans in Berlin are treated to a fantastic event."
Cornelia Yzer, the Senator for Economics, Technology and Research said: "We thank Formula E for the great effort in bringing such an exciting race to the Berlin citizens as well as a global television audience. Following the successful launch at Tempelhof in 2015, even more German fans can now share the thrill of electromobility in the heart of the capital."
Abt Schaeffler Audi Sport driver, Daniel Abt said: "Thanks to Formula E and the City of Berlin for making this race possible. I had a look at the circuit this morning – it's an amazing place which will create an absolutely unique atmosphere. Racing through the streets of our capital will make a dream come true. I'm sure the Berlin people will like Formula E and of course I hope a lot of them will come to cheer me and the whole Abt team."