Latest F1 news in brief – Thursday
$10 million tax break for COTA more than offsets $6 million lost in state money

Austin ends 2016 US GP uncertainty

Hamilton should re-think 'halo' stance – Surtees
Wolff sells last shares in Williams team
Plans for faster cars still on track – Lauda
FIA approves Mugello for F1 races
Struggling Sauber pays staff
Rosberg aims to carry form into 2016
Mercedes dominance might be over – Surer
Toro Rosso not expecting Ferrari updates
Symonds: Big teams to gain from rules delay
Webber: Ferrari 'not quite there yet'
Austin ends 2016 US GP uncertainty
(GMM) US grand prix organizers brushed aside any doubts about the 2016 race by revealing Taylor Swift, one of the world's top pop acts, will perform at the October event.
It ends weeks of speculation about the future of the popular Austin race, after it was given only provisional status on the final 2016 calendar.
"(The race) is going to be here for a long time," track chief Bobby Epstein is quoted by the Times.
Earlier, Austin's race came under a cloud when the Texas government suddenly reduced its state contribution to the fee payable to Bernie Ecclestone.
The problem was worsened by torrential rain last year that badly hurt attendance, but Epstein told the local American Statesman newspaper that he intends to sell lots of tickets for 2016.
"We think that this year's event will restore funding to the level we need," he said.
And to help with that, the Circuit of the Americas has had to pay top dollar to secure the services of Taylor Swift.
"We had to make it financially irresistible to her," the Guardian quotes Epstein as saying, "but it is our fifth year celebration and we have reason to celebrate and sometimes you spend a little bit on special occasions."
Meanwhile, Manor has signed Alexander Rossi as a reserve driver this year, even though the Californian will also contest the entire Indycar calendar.
"He has one heck of a schedule ahead of him and it's a commitment that only the most disciplined of drivers would be able to manage," said team boss Dave Ryan.
John Surtees with his son Henry who was killed when a flying wheel impacted his head
Hamilton should re-think 'halo' stance – Surtees
(GMM) F1 veterans have revealed they disagree with reigning world champion Lewis Hamilton's stance about the 'halo' cockpit cage slated for 2017.
Some of the Mercedes driver's colleagues have also admitted their opposition to the safety device, but Hamilton went a step further by calling it the "worst looking mod in F1 history".
Hamilton's Instagram post was subsequently deleted, but he also told reporters at the end of the Barcelona test: "I hope we have an option to use it or not because I will not be using it."
F1's champion before Hamilton, Sebastian Vettel, disagrees with the Briton, saying 'halo' may be "ugly" but "nothing justifies not having these two guys around anymore".
The German was referring to IndyCar's Justin Wilson and also Henry Surtees, an 18-year-old who was killed when debris struck him on the head during a F2 race in 2009.
"Sebastian hit the nail very clearly on the head with what he said," John Surtees, Henry Surtees' father, said on Wednesday.
The Telegraph quoted 1964 world champion Surtees as adding: "Lewis could perhaps think a little more about the halo and think about the responsibility he does have as a world champion.
"He could actually consider this and, if possible, give the maximum input into making certain that it is as less intrusive as possible," he said.
"I suffered the tragedy of losing Henry which certainly could have been prevented by a development like this."
Another world champion, Fernando Alonso, also trod carefully in assessing 'halo', commenting: "I know it is a little extreme in terms of aesthetics, but hopefully next year we have some type of system on all the cars."
Even Mark Webber, an avowed motor racing "purist", would not join Hamilton in the severity of his criticism about 'halo'.
"There is still a lot to discuss, such as how much you can see through Eau Rouge with this halo," the Australian, a pallbearer at Wilson's funeral, is quoted by Speed Week.
"But when you've carried a coffin, you don't want to do that again," he added.
Toto Wolff laughing all the way to the bank
Wolff sells last shares in Williams team
(GMM) Toto Wolff has severed his last ties to the Williams team.
The Austrian entered F1 in 2009 when he bought into the British team and became a director.
He left in 2013 when he bought 30 per cent of Mercedes' new works team and became boss, promising to parent Daimler that he would end the conflict of interest by selling his shares in Williams.
In 2014, Wolff sold a third of his 15pc Williams stake to US private healthcare businessman Brad Hollinger, who subsequently bought another 5 per cent last year.
That left Wolff just short of a 5pc stake in Williams, but reports including in the Wall Street Journal say the 44-year-old is now no longer involved in any capacity with the Oxfordshire based team.
"Williams was my first investment in formula one bringing together my passion for racing and for business," Wolff told the International Business Times, "and so cutting my final business ties to Sir Frank and to the team is a huge moment for me.
"I am surprised how emotional I am about this day," he added.
Williams' majority owner and team boss Sir Frank Williams commented: "Given his role at Mercedes-Benz, a full divestment in Toto's shareholding became inevitable and we thank him for this judiciousness in only selling to a suitable buyer when the time was right."
Toto's wife, Susie Wolff, has also left Williams after several years as a test driver.
Changes for 2017 car
Plans for faster cars still on track – Lauda
(GMM) F1 remains on track to speed up significantly in the future, according to Niki Lauda.
It has been suggested that, despite touted plans to make the cars considerably faster, the teams and Pirelli were struggling to find a unified road forwards.
But F1 legend Lauda, the team chairman at back-to-back world champions Mercedes, said: "Everybody is working on making formula one five seconds quicker.
"This will happen next year or the year after," the great Austrian told the German broadcaster Sky Sport News HD.
"The cars must look more aggressive and the drivers must work harder to control them, so that we can get back what makes formula one so interesting," Lauda added.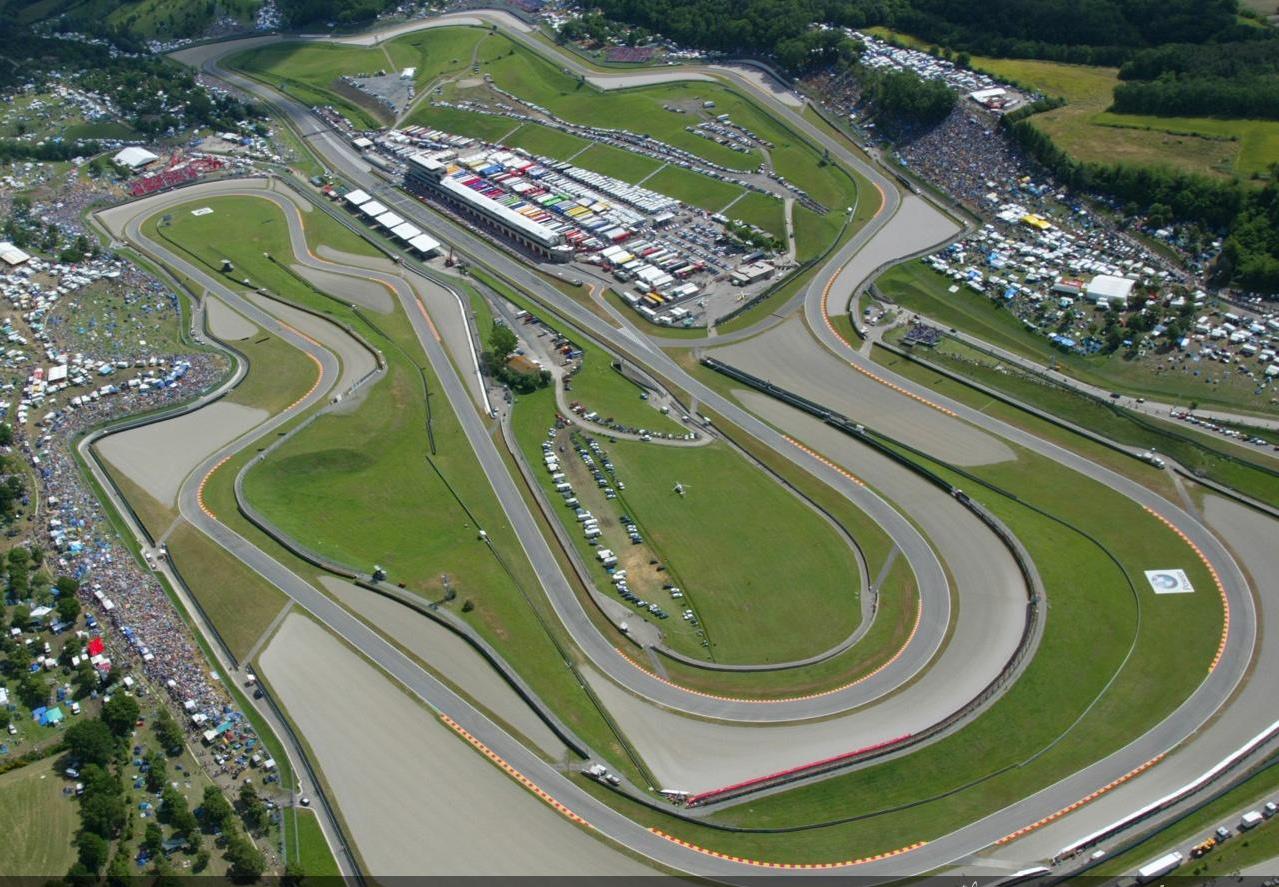 Mugello approved for F1 race. Typical Ecclestone strategy to force another track or government (in this case Monza) to cough up the money
FIA approves Mugello for F1 races
(GMM) While Charlie Whiting was at Watkins Glen (US), FIA inspectors were also in Italy.
Whiting, the F1 race director, visited the iconic Watkins Glen circuit in New York and declared it would make a "wonderful" addition to the annual calendar.
"But we all know it is not quite as simple as that," he smiled.
Indeed, Watkins Glen declared on its official Twitter account: "We never implied that F1 may return. Many tracks receive FIA certifications that do not host formula one events".
At the same time, over in Italy, FIA inspectors including Roland Bruynseraede were at Mugello, a Ferrari-owned circuit, to confirm the track's Grade 1 status.
Italian reports including the broadcaster Sky said Grade 1 allows "any type of racing under the aegis of the FIA, including formula one".
It comes amid speculation the future of Monza, the historic venue of the annual Italian grand prix, remains under a cloud amid difficult negotiations with Bernie Ecclestone.
Mark Webber was quoted as saying: "I would rather do 10 laps at Mugello than 1000 in Abu Dhabi."
Sauber meets payroll…..for now
Struggling Sauber pays staff
(GMM) Sauber has now paid the two thirds of its 300-strong workforce in Switzerland who were waiting for their overdue February wages.
"The financial situation for Sauber is tense," announced the well-connected Swiss newspaper Blick, "but at least the outstanding February wages are now paid.
"Sauber can breathe, but not breathe easy," the report added.
The Hinwil-based team's communications chief Robert Hopoltseder confirmed: "The February wages were paid."
Sauber is now preparing for the first race of the season in Australia, but Blick said a crucial search for a major sponsor is also on.
The spokesman said he was not at liberty to talk in any more detail about financial matters, according to DPA news agency.
Former F1 driver Robert Doornbos told Dutch broadcaster Ziggo Sport Totaal that Sauber is obviously under strain.
"Almost nothing has changed since last year," he said. "The drivers are driving practically the same car they had at the end of last year.
"The financial stress has not disappeared yet, so I'm not counting on anything," added the Dutchman.
Nico Rosberg – selected by Mercedes to be 2016 champion
Rosberg aims to carry form into 2016
(GMM) Nico Rosberg says he is determined to make 2016 "my year", after two consecutive championship defeats to his teammate Lewis Hamilton.
The Mercedes driver said the lowest point came in Austin, where he threw away a race win – and later his cap – allowing Hamilton to wrap up the title with three races to spare.
"That was a very, very tough moment," German Rosberg recalled during an interview with the broadcaster RTL.
"But I was also able to fight back again with three wins consecutively and very dominantly," he said.
"It was cool to do that and now I have tried as much as possible to carry it over to this year. But unfortunately that is difficult to do as the car is new, the situation is new," Rosberg acknowledged.
Some believe Rosberg only faltered because the hard-partying Hamilton lost his focus in Mexico, Brazil and Abu Dhabi.
But the 30-year-old said he is determined to keep beating Briton Hamilton.
"It is good that my teammate sets such a high benchmark," said Rosberg. "If I beat him all the time, the challenge would no longer be interesting."
So can 2016 really be the season in which Rosberg emerges as champion?
"Who knows," he answers. "It's a fact that Lewis has beaten me for three years, unfortunately. So it's a great challenge.
"But I have often managed to beat him over long periods, but not for an entire season. It has been close, though.
"In 2014, for example, the title was decided in the last race. I just need a clean season.
"I'm sure it will be a good season, with the lineup that we have and the form that I have had. Whether it will be enough to be first place for me or not, I still have to wait. It's still in the stars," Rosberg added.
Designer Aldo Costa's Mercedes will be near impossible to beat
Mercedes dominance might be over – Surer
(GMM) Mercedes' utter dominance of formula one in the 'power unit' era could finally be over.
That is the view of former driver turned pundit Marc Surer, even though many other experts believe the German team cannily sandbagged throughout the winter season.
Asked if Mercedes will therefore dominate again in 2016, Surer told the German source T-Online: "I hope not.
"There are signs that this total dominance by Mercedes is over. Firstly, Ferrari has caught up some more. Secondly, the tires could play an important role this year and it will definitely help Ferrari," said the Swiss.
He explains: "Ferrari always had the problem of not bringing the tires up to temperature, but they can compensate now with these softer compounds."
And Surer also questions the wisdom of Mercedes' apparent winter season 'sandbagging', for instance by not even trying Pirelli's all-new 'ultra soft'.
"I don't understand why they did that," he said. "It could backfire on them.
"We have seen many times in the past that a team can struggle to cope with a particular tire compound."
But there have been rumors that, after leading the field in 2014 and 2015, Mercedes has stepped forward even more with its 2016 power unit, perhaps even nudging close to the 1,000hp barrier.
"I think that's an exaggeration," said Surer. "The most you can squeeze out of the turbo is 700hp. Then the 160 from energy recovery makes 860.
"Then there are the grey areas, in which Mercedes is particularly strong. My guess is that they have come to around 900hp. But I hope Ferrari is now reaching a similar level."
Franz Tost
Toro Rosso not expecting Ferrari updates
Toro Rosso team boss Franz Tost says he is not expecting to receive any power unit upgrades from engine supplier Ferrari over the course of the upcoming season.
Toro Rosso has switched from Renault to Ferrari engines for 2016, with drivers Max Verstappen and Carlos Sainz Jr. to use the Italian manufacturer's final 2015 specification.
Tost says it is unlikely that Toro Rosso will get any mid-term updates.
"If Ferrari comes up with upgrades, I'm more than happy, but I think they will be concentrating to develop their 2016 engine, and not spending time on the 2015 engine," Tost explained.
"It would be a positive surprise if Ferrari came up with an upgrade."
Tost also ruled out switching to Ferrari's 2016-spec engine mid-season.
"No, this is not taken into consideration," Tost went on to comment.
"We would need to build a completely new car. This is a question of time and money. Toro Rosso is not in a situation to come up with so many upgrades to build two new cars in one season."
Outside its own team, Ferrari also supplies Sauber and Haas.
Pat Symonds
Symonds: Big teams to gain from rules delay
Formula 1's bigger-budget teams will be at a major advantage when it comes to adapting to Formula 1's yet-to-be-determined 2017 regulations, according to Williams technical chief Pat Symonds.
Formula 1 has long discussed an overhaul for 2017 and, with no direction finalized by the end of February, the F1 Commission opted to postpone the technical regulations deadline until April 30.
Symonds reckons the ongoing delay will seriously hurt the smaller outfits.
"If by February 29 we decided what the regulations were for 2017 then I'd say: 'Well, it's quite late but everyone has got time to do it'," Symonds is quoted by the official Formula 1 website.
"If it [the delay] goes on to May 1 then I think that this gives a very big advantage to the big teams. They have bigger resources in terms of both money and manpower.
"So then we are getting to a point where the regulations aren't the same for everyone [all teams]… or at least the effects of the regulations aren't the same for everyone."
Formula 1's planned 2017 changes, focused on new bodywork, are aimed at creating "more exciting cars, delivering additional downforce to increase speeds and lower lap times."
Cars would be longer and wider, while Pirelli would increase the width of its tires.
"We've got a set of regulations – aerodynamic regulations – on the table which are OK, but not much more than that," Symonds went on to comment, expanding on recent talks.
"To be honest it is quite difficult at this very moment to say where it'll all end up.
"There are different ideas as to what's required. I always expressed that I don't mind what the rules are as long as they are the same for everybody. That is what matters."
At the Barcelona test Vettel got to practice sucking Hamilton's fumes, something he's likely to do most of the season
Webber: Ferrari 'not quite there yet'
Former Formula 1 driver Mark Webber believes Sebastian Vettel's best chance to take the 2016 title is if Mercedes pair Lewis Hamilton and Nico Rosberg cause an intra-team rivalry.
Webber was Vettel's Red Bull team-mate throughout the German's title-winning spree at the early part of the decade, before the latter switched to Ferrari for 2015, claiming wins in Malaysia, Hungary and Singapore.
Ferrari President Sergio Marchionne has set his team the target of challenging for the world title, but Webber expects Mercedes to enjoy a strong position at the head of the pack once more.
"I think it's between three guys – Lewis, Nico and Sebastian," said Webber, who will act as a pundit for Channel 4's coverage in the United Kingdom.
"I think that Lewis slightly has the edge, from form and previous championships, but Nico is more than capable of doing it. He's got to put the 12 months together, which is not easy against Lewis.
"And I just think that Ferrari are not quite there, in terms of the whole set of demands that are required to pull a championship together against Mercedes.
"But the thing that may help Seb is that internal team rivalry between Lewis and Nico – that might pull them around a little bit on points.
"But he has a tough gig against Mercedes, they are a very tough gig, and their testing looks good as well."
Webber expects Toro Rosso youngster Max Verstappen to impress once more but warned the Dutchman that a second campaign in the sport can often present new challenges.
"He's in his second year, which can be harder than your first year," he said.
"Everyone is giving you praise and credit and giving you pats on the back in your first season – second season, they're expecting you to perform.
"We'll see how Max deals with that, but think that Toro Rosso with Max is something to watch."