FOX NASCAR Analysts Waltrip & McReynolds Weigh in on 2016 Storylines, Including Tony Stewart Injury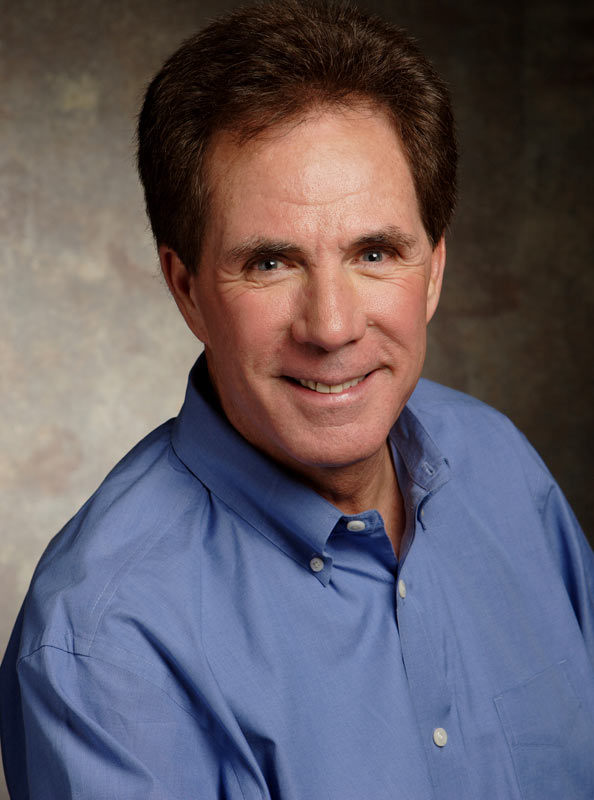 Darrell Waltrip
FOX Sports and the NASCAR industry set up shop in Daytona in less than a week, and as the days tick off until FOX NASCAR commences its nearly 100 hours of Daytona Speedweeks coverage (culminating with the DAYTONA 500 on FOX on Sunday, Feb. 21) analysts Larry McReynolds and Hall of Famer Darrell Waltrip share their thoughts on the 2016 season, including the latest news regarding three-time champ Tony Stewart's injury.
On how much of a disappointment it is for Tony Stewart to not compete in the DAYTONA 500 for the final time and miss an undetermined number of races in his final season as a driver:
"The last few weeks, it was obvious just how much Tony was looking forward to his final season and that one last shot to win the Daytona 500. So, this is a true gut punch for him as a driver. One of the worst days of my life was waking up in the hospital and watching them start the Firecracker 400 with someone else in my car. It's almost unbearable. You're injured, you feel terrible and like you let the team down. Then you have to watch someone else drive your car. Add to that the fact this is his final year, when all kinds of farewells probably were planned along the way, and it's nearly an indescribable feeling."
–Darrell Waltrip
On Stewart's motivation to return to the car quickly:
"I'm looking for Tony's story to go just like Kyle Busch's did last year. Everyone said Kyle would be out six months, but they didn't understand the resolve of an athlete like Kyle. Tony wants to get back in the car and finish his career strong. He will surprise you. He's probably lying in that hospital bed right now thinking, 'I'm going to be just like Kyle.' Just watch."
–Darrell Waltrip
On how much of a void the lack of a Daytona 500 win leaves in a driver's eyes:
"If Tony had never won the Daytona 500 or a championship, that would be a double whammy. But winning one somewhat offsets the other. If you've won a title but not the Daytona 500, it doesn't leave nearly the void that winning the 500 but not a championship would. If you retire without that accolade, I don't think it puts a cloud over all the other success you've had."
–Darrell Waltrip
On Tony Stewart's legacy upon retirement from driving:
"Tony has had an exceptional career. He has also had some exceptionally bad times during that career. But his passion for everything he does – whether racing Cup cars, sprint cars, Indy cars or owning race tracks – is the true picture of a racer; a throw-back to the racers of old. They don't make them like Tony anymore, and they probably never will again."
–Darrell Waltrip
"Tony Stewart's legacy can't be defined with one category. If there was a blue-collar racer Hall of Fame, he'd be at the top of the list because he embodies what a true racer is. The other thing that gets lost in the shuffle is how good of a person he is. Tony's heart is as big as his race car. We don't read press releases about him donating money to a particular charity or helping a family out, but for every time we don't, rest assured there were probably four or five times he did it."
–Larry McReynolds
On the best advice for drivers in approaching the Daytona 500:
"Relax and make your moves late in the day in order to stay in the hunt. The Daytona 500 is a funny race. It will come to you, but only if you let it. Too many drivers get anxious about their position on the track, then end up making questionable moves they really question when they're sitting in their motorhome before the checkered flag waves."
–Darrell Waltrip
On the preseason favorite to win the NASCAR SPRINT CUP SERIES championship:
"Everyone has to beat Kevin Harvick to win the championship in 2016. He has the target on his back. How we gauge who will be a contender will depend on how they stack up against Harvick. He is the benchmark. It's up to the rest of the field to figure out how to beat him."
–Darrell Waltrip
On expectations for Chase Elliott in his rookie year driving the No. 24 Hendrick Motorsports Chevrolet:
"There is a question mark surrounding Chase Elliott because he is a rookie. There is so much pressure on rookies to begin with, but when you step into Jeff Gordon's car, that is magnified. You wonder if any young man can handle that. It's a little reminiscent of Joey Logano stepping into Tony Stewart's car a few years ago. Joey was cast into that role before he was ready, but Chase appears ready. If he doesn't get discouraged and is allowed to make rookie mistakes, he'll carry the legacy of the No. 24 quite well."
–Darrell Waltrip
"Expectations are the kiss of death for rookies. We should expect him to try to race smart, learn about running 500-mile races, gather knowledge and maybe when he goes to the same tracks for the second time later in the season, we can start to expect something. If that young man so much as sneezes, it will be scrutinized because he's Bill Elliott's son and is driving one of the most iconic cars in history. Let's not set any expectations for him and see what he does."
–Larry McReynolds
On the 2016 NASCAR SPRINT CUP SERIES rookie class:
"Everyone is ready to engrave the trophy in Chase Elliott's name, but let's hold up. Maybe Chase is with a better team than Ryan Blaney and the Wood Brothers, but that team hasn't run the full schedule in several years, so it's hard to gauge. But when you compare Chase directly to Ryan, their numbers are pretty close, although Ryan didn't run the full XFINITY Series schedule. Ryan Blaney deserves more credit than he gets, and let's not discount Brian Scott or Chris Buescher. We're going to have one of the best rookie battles we've had in quite some time."
–Larry McReynolds
On the expected effect of the new aerodynamics package at tracks like Atlanta, Auto Club Speedway and Las Vegas:
"We have a bit of a blueprint for this new aero package from Kentucky and Darlington in 2015, and it appeared to foster good racing. However, I'm cautiously optimistic. Taking away downforce is the way to go, but we need to get to Texas and Kansas before we'll really be able to assess the package's effects because they are high-speed, high-grip tracks. Kentucky and Darlington are unique tracks that historically have had good races. Atlanta, Las Vegas and Auto Club Speedway, because of the grip level and the fact their track surfaces are fairly worn out, also usually have had good racing. So we need to wait until Texas and Kansas."
–Larry McReynolds
On what to watch for in 2016:
"Can Joe Gibbs Racing mirror what they did in 2015 with wins and the championship? That's a pretty tall order. Will this be the year Dale Earnhardt Jr. can be part of the Championship Round at Homestead? He's more poised to contend for a championship than ever before. Can Roush-Fenway Racing right the ship? Can Kasey Kahne post a better year after being the only Hendrick Motorsports driver to go winless and miss the Chase last season?"
–Larry McReynolds
On the NASCAR drivers' council:
"It's great NASCAR is listening to teams and owners, but there has to be a substantial line drawn where NASCAR considers input but makes decisions based on what is best for the sport overall. For years as a crew chief, I lobbied for rules changes or issues I was passionate about. I didn't care about the overall competition or the sport — all I cared about what made my race car fast. By the same token, NASCAR must be careful here. It's great to listen, but it's crucial to separate those opinions from what's best for the sport. The tail will wag the dog if they're not careful."
–Larry McReynolds