Tony George turns 56 today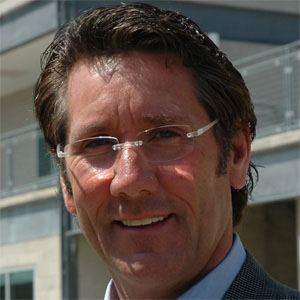 Tony George 56 today. Credited with taking IndyCar racing from a huge sport, bigger than NASCAR, to what it is today.
Home: Indianapolis, Indiana, USA.
Anton Hulman "Tony" George is the former President and CEO of the Indianapolis Motor Speedway and Hulman & Company, serving from 1989 to 2009. He was also formerly on the Board of Directors of both entities.
He founded the Indy Racing League and co-owned Vision Racing. Many commentators, such as Gordon Kirby, suggest that George's actions at the head of the Indianapolis Motor Speedway and in creating the IRL to rival the then-dominant CART led to a sharp decline in popularity of open-wheel racing in the United States as it split the fanbase, and gave a significant boost to the national popularity of NASCAR.
Tony George's grandfather, Tony Hulman purchased the Indianapolis Motor Speedway at the end of World War II. George is a former driver, having competed in the 1989 Indy Lights championship, finishing 12th in points and capturing 5 top-tens. His mother and Hulman's daughter, Mari Hulman George serves as the speedway's Chairman and delivers its famed "ladies and gentlemen, start your engines" public address before every Indianapolis 500.