IndyCar return to Phoenix to be a Saturday night (Update)
UPDATE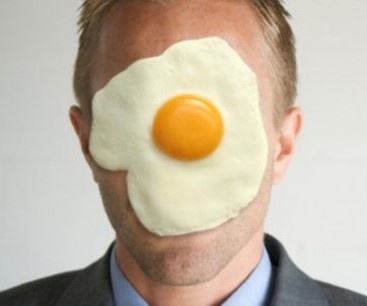 With just three weeks to sell tickets after the Phoenix NASCAR Sprint Cup race, will the grandstands be mostly empty and IndyCar left with egg on their face yet again? Nothing like near empty grandstands on TV to project to sponsors and fans you are a loser.
Not only do they have just three weeks to make a push to sell tickets (ISC/NASCAR is not going to want to lose a single NASCAR ticket sale to IndyCar, hence no big IndyCar push will happen until the NASCAR race is over), the race falls on the same weekend as the 2016 Luke Air Force Base Air Show, which last year drew more than 150,000 spectators each of its two days – just 12 miles away.
10/27/15 Indianapolis 500-style racing is returning to Phoenix International Raceway for the first time since 2005. And it took a NASCAR guy to help make it happen reports Michael Knight of azcentral.com.
A multi-year contract between PIR and the IndyCar organization is expected to be made official Tuesday. The Phoenix Grand Prix will be Saturday evening (6 p.m.), April 2, 2016, as first reported in August by azcentral sports. Practice and qualifying will be the day before.
Also, IndyCar's major pre-season test session likely will be at PIR in February.
Jay Frye, who for almost two decades was general manager of the MB2, Valvoline and Red Bull Sprint Cup teams before becoming chief revenue officer for IndyCar's parent company in November 2013, was the key player in ending the open-wheel series' bad — sometimes bizarre — dealings with PIR.
"I'd have to give a lot of the credit to Jay," said PIR President Bryan Sperber, who has been friends with Frye for 20 years.
The process began in early August when Frye, whose NASCAR drivers included Kasey Kahne (2011 PIR winner), Ken Schrader and Brian Vickers, called John Saunders, president of PIR's parent company International Speedway Corp.
"I wanted to see what the possibilities were," Frye explained to azcentral sports several weeks ago in anticipation that an agreement would be reached. "We ran through some scenarios and No. 1 on our list was going back to Phoenix. I then immediately called Bryan."
"Jay came to it with an understanding of how ISC and PIR work internally, so right away, there was a comfort there," said Sperber. "He knew we wanted to be back on the IndyCar schedule, but both PIR/ISC had business realities to address. Jay brought that to the table and helped facilitate this thing. I can say that, without Jay, we probably wouldn't be talking about a race in Phoenix."
PIR, built in 1964 specifically as an IndyCar track, has been the site of 61 races but after a poorly-attended 2005 event was "unceremoniously thrown off the schedule," according to Sperber. He described what followed as "a strange journey."
Sperber once floated the idea of an NFL-style Thursday night race leading into a NASCAR weekend, which Terry Angstadt, then IndyCar's commercial division president, rejected as not "appropriate . . . for what we think is a featured event." One series official actually suggested racing on a Saturday night in August.
Then-series CEO Randy Bernard told reporters the 2012 season would open at the Avondale oval, even though he had not spoken to Sperber. Bernard later said Sperber wasn't "worth a damn" and called on ISC to dismiss him. Faced with a shortage of ovals, though, Bernard came to the Valley in February 2012 and apologized to Sperber. Bernard told azcentral sports a return for PIR's 50th anniversary in 2014 was "a must" but he was fired in late 2012.
New CEO Mark Miles, former head of the ATP men's tennis tour and Indianapolis' 2012 Super Bowl host committee, told azcentral sports in May 2013 he would contact Sperber to discuss a 2014 race but decided there wasn't a deal to be made.
Following his initial talks with Frye, Sperber attended the IndyCar season finale in Sonoma, Calif., to meet with drivers, teams and sponsors. "Everybody was really fired up about coming back to Phoenix," he said, "even stressing they needed to come back."
Sperber and Frye declined to discuss financial details. Under Bernard, the series' standard sanctioning fee was $1.5 million, which Sperber said was not viable. The series pays modest prize money at all races other than the Indy 500; full-time entrants instead were guaranteed $1.25 million last season.
PIR is expected to spend approximately the same to promote IndyCar as it does NASCAR, believed to be about $1 million.
Sperber described the contract as "more of a traditional promoter-series relationship." Frye said it doesn't include revenue sharing but it's "possibly a game-changer in the way we go to market on some things.
"To position the event for success you have to do something on a multi-year basis, especially when you're going back to an area like (Phoenix.) I think that's the key to the whole thing."
Sperber denied Internet chatter that ISC traded-off PIR with the race at its Auto Club Speedway, in Fontana, Calif., which had been on the schedule the last four years but won't be in 2016.
Those were "two completely separate things," he said. "The decision made at Auto Club would have happened whether or not Phoenix was in discussions with IndyCar."
He said date equity was an important negotiating point.
"There's real value in having people know, generally, a race in Phoenix is going to be around the start of April," Sperber said. "People can make plans and sponsors can develop their promotional calendars. Jay really understands that and is working toward solidifying key dates throughout their season."
The IndyCar date does not affect PIR's two annual NASCAR weekends. It responds to local fans' wishes for a headline spring Saturday night race, which the mile hasn't had since an April 2010 Cup event. Teams have wanted an oval-track race (none since 2010) before the Indianapolis 500, which will be run for the 100th time next May 29.
Sperber said the historical connection between PIR and IndyCar will be promoted but the decade-long gap is an opportunity to make new fans.
"We're not looking at it as a 2005-era event," he said. "There are young and exciting drivers. The passion that we saw from the fans at the season finale was really high. The level of competition is amazing.
"One thing we've talked about is how the Valley loves big events. We think IndyCar has a lot of the key ingredients. It will appeal, probably, to a slightly different audience (than NASCAR.)
"I think if we can get fans to come sample it we can turn them into IndyCar fans." Michael Knight/AZCentral.com