Alonso excited about Mexican GP unknown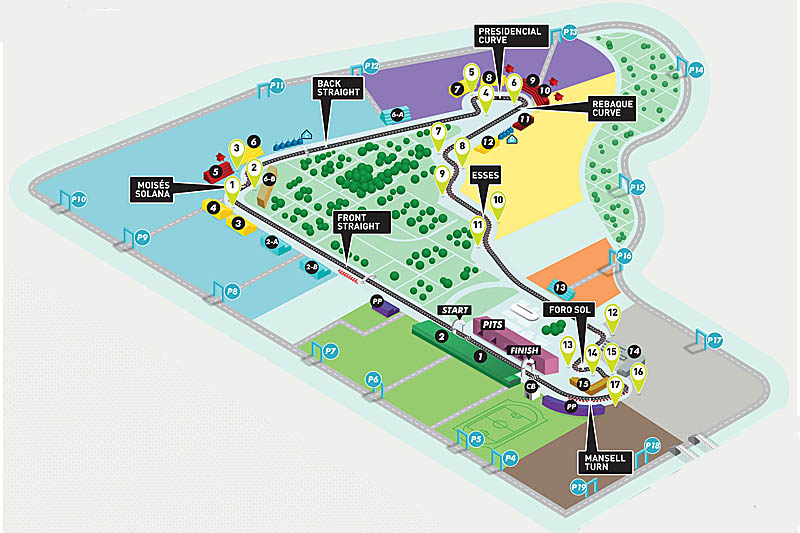 Mexico City
Fernando Alonso says he is excited by the "unknown" nature of this weekend's Mexican Grand Prix, which is back on the Formula 1 calendar after more than two decades.
Formula 1 last visited the Autodromo Hermanos Rodriguez – located in Mexico City – in 1992, with significant changes being made to ensure that modern safety standards are met.
Alonso heads to the event on the back of an encouraging performance at the United States Grand Prix, where he ran inside the top five before sensor failure hindered his charge.
"I really enjoyed the race in Austin and it was definitely one of the most exhilarating races for McLaren-Honda this year so far," said Alonso, who was overtaken for 10th on the final lap.
"It was a hard fight, but we didn't give up. I hope we can repeat some of those battles in Mexico, but we're expecting a tough fight on a circuit that on paper won't suit our car.
"It'll be interesting as we have no data from there so the conditions are unknown, which makes it pretty exciting.
"Going to a new Grand Prix at a venue that the current generation of drivers hasn't been to yet is going to be something special, especially as it already has a great reputation since the last time a race was held there."
Button, who finished sixth at Austin, looking forward to tackling the revised track.
"The circuit looks really interesting – I remember as a kid watching some incredible battles there and the drivers hanging onto their cars around Peraltada, which looked mega, if a bit scary!" Button said.
"It's a shame that corner hasn't been included in the new layout, but from what I've seen of the track and heard from others that have visited, it looks like it'll be a fun challenge."
Around 110,000 fans are expected to attend the October 30 – November 1 event.