IndyCar Race that Providence, RI Was Recruiting is Going to Boston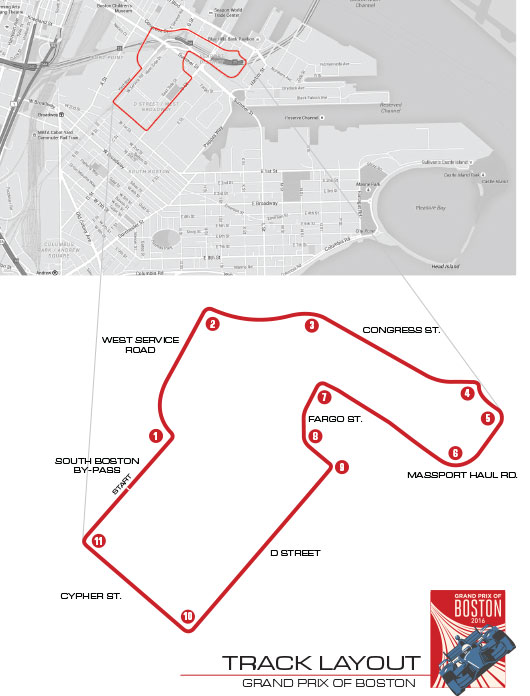 Boston Circuit
A big impact event that Providence Economic Development leaders were trying to coax to the Capital City is headed to Boston for a 2016 event. The IndyCar race that had previously been hosted by Baltimore is on the move north, but no to Providence.
Late last week it was officially announced that race would go to Boston in September of 2016. The race weekend will start on Friday, Sept. 2 with qualifying rounds and then feature Saturday, Sept. 3 practice run and end with the Grand Prix of Boston on Sunday, Sept 4th.
As GoLocalProv reported in October of 2013, "The City of Providence has been in negotiations to bring an Indy race to Providence. The race would wind its way through Downtown and would take place in September of 2014.
The race in Providence would replace Baltimore as a venue on the Indy race circuit. The Baltimore race had a checkered background was never able to secure a lead sponsor and left unexpectedly in 2013 citing scheduling problems."
Win for Boston, Loss for Providence
"This is an exciting time in Boston and as we explore new ways to grow and attract visitors here, we're engaging in strong dialogue with organizations like the Grand Prix of Boston. This event has great potential to bring an influx of tourism and support our local businesses during what is traditionally a challenging holiday weekend for hospitality. I'm excited to begin this process and hear from our residents and business owners as we move forward," said Mayor Martin J. Walsh. "We're excited to bring this event to the world"class City of Boston. From the initial concept, and every step of the way, Mayor Walsh and his leadership have shown an incredible enthusiasm and openness in exploring this new concept, and we're looking forward to continuing this engagement with the community," said Mark Perrone, CEO of the Grand Prix of Boston.
Key to the event is attendance. As reported in Baltimore, "Attendance for the three-day event ranged from 100,000 to 150,000 in total during the years the race was operational in Baltimore. A race day in Baltimore is about equal to an average night for WaterFire – 40,000, although some high profile Waterfire events have hit as many as 100,000 for a single evening."
The Verizon IndyCar Series schedule currently includes four other street circuit events: the Toyota Grand Prix of Long Beach (California); the Firestone Grand Prix of St. Petersburg (Florida); Honda Indy Toronto; Chevrolet Detroit Belle Isle Grand Prix (Michigan).