NBCSN to Kick Off 2015 Verizon IndyCar Series Coverage This Weekend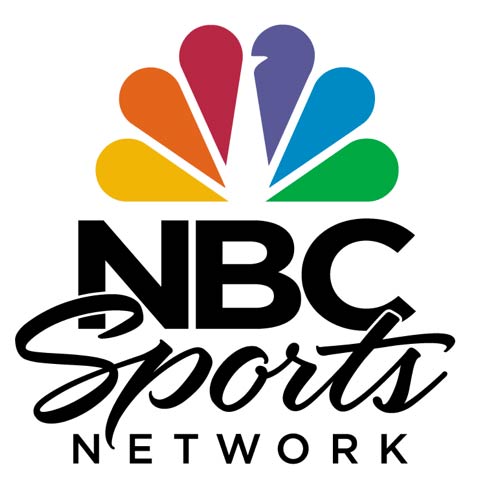 NBCSN kicks off its 2015 Verizon INDYCAR Series coverage this weekend in New Orleans with the inaugural Grand Prix of Louisiana on Sunday at 2:30 p.m. ET, highlighting more than 30 hours of motorsports coverage on NBCSN this week.
NBCSN and NBC Sports Live Extra will provide comprehensive coverage of the Formula One Chinese Grand Prix this week, culminating in live race coverage Sunday morning at 1:30 a.m. ET. In addition to live INDYCAR and F1, NBCSN will provide nearly 15 hours of Mecum Auctions coverage from Houston this week, beginning Thursday at 4:30 p.m. ET.
NBC Sports Live Extra – NBC Sports Group's live streaming product for desktops, mobile devices, and tablets – will provide comprehensive streaming coverage of this week's IndyCar, F1 and Mecum Auction telecasts.
INDYCAR GRAND PRIX OF LOUISIANA – SUNDAY AT 2:30 P.M. ET ON NBCSN
NBCSN begins its coverage of the 2015 INDYCAR season this Sunday in New Orleans at the debut of the Grand Prix of Louisiana. Two weekends ago at the Grand Prix of St. Petersburg, Juan Pablo Montoya(Penske) held off reigning INDYCAR champion and Penske teammate Will Power to win the first race of the 2015 campaign. NBCSN's coverage begins Saturday at 5 p.m. ET with live coverage of qualifying, prior to Sunday's race coverage at 2:30 p.m. ET.
Brian Till will provide play-by-play commentary from NOLA Motorsports Park in New Orleans, La. Former IndyCar, Cart and Champ Car driver Paul Tracy returns for his second season as race analyst. INDYCAR driver Townsend Bell, who has raced eight times at the Indianapolis 500 and won the GT Class at last year's Rolex 24 at Daytona, is back for his third season in the booth. Robin Miller, Marty Snider, Kevin Lee and Kelli Stavast will handle pit reporting duties.
In addition, NBCSN will air the first of five episodes this season of INDYCAR Chronicles on Friday at 5:30 p.m. ET, featuring Schmidt Peterson Motorsports driver James Hinchcliffe. The episode follows the Toronto native as he goes karting with some Schmidt Peterson Motorsports crew members, and goes in-depth with Hinchcliffe during the season-opening Grand Prix of St. Petersburg. Click here for a preview of this week's episode.
NBC SPORTS LAUNCHES INDYCAR-FOCUSED TWITTER ACCOUNT @INDYCARONNBCSN
In preparation for the start of the 2015 INDYCAR season, NBC Sports has launched an IndyCar-focused twitter account, @IndyCaronNBCSN. The account provides up-to-the-minute INDYCAR news and highlights, including video and articles from MotorSportsTalk on NBCSports.com.
FORMULA ONE CHINESE GRAND PRIX – SUNDAY AT 1:30 A.M. ET ON NBCSN
Coverage of the F1 season continues on NBCSN this Sunday at 1:30 a.m. ET with the Chinese Grand Prix from Shanghai International Circuit. Two weeks ago in Malaysia, Ferrari's Sebastian Vettel notched his first win with the team, defeating Mercedes' Lewis Hamilton and Nico Rosberg to grab the top spot on the podium for his first win since the 2013 season. Last season, Hamilton recorded his third career Chinese Grand Prix victory, the most by any driver since its inaugural race in 2004.
Live coverage begins exclusively on NBC Sports Live Extra on Thursday at 10 p.m. ET with Practice 1, followed by NBCSN's live coverage of Practice 2 on Friday at 2 a.m. ET. Live Extra's coverage continues Saturday at 12 a.m. ET with Practice 3, and shifts to NBCSN for qualifying at 3 a.m. ET. Live Chinese Grand Prix coverage begins Sunday morning at 1:30 a.m. ET, followed by F1 EXTRA at 4 a.m. ET.
Lead F1 announcer Leigh Diffey will call this weekend's action, and will be joined by veteran analyst and former racecar driver David Hobbs, and analyst and former race mechanic for the Benetton F1 team Steve Matchett. F1 insider Will Buxton will serve as the team's on-site reporter from Shanghai International Circuit in China.
FORMULA ONE MALAYSIAN GRAND PRIX ON NBCSN IS MOST-WATCHED OVERNIGHT F1 RACE ON CABLE IN 18 YEARS
NBCSN's live coverage of the Formula One Malaysian Grand Prix, highlighted by Ferrari's Sebastian Vettel earning his first win with his new team, was the most-watched overnight F1 race on cable in 18 years, averaging 384,000 viewers.
Viewership of the race, which aired overnight from 2:30-4:55 a.m. ET, was up 55% vs. 2014 Malaysian Grand Prix average viewership (248,000), and up 217% vs. the 2013 viewership on NBCSN (121,000).
Including the Australian Grand Prix, which was the first race of the season, NBCSN's 2015 F1 coverage has averaged 324,000 viewers, up 31% vs. 2014 through two races (248,000), and up 163% vs. 2013 through two races (123,000). Click here for more information on 2015 F1 viewership on NBCSN.
MECUM AUCTIONS: HOUSTON – THURSDAY-SUNDAY ON NBCSN
NBCSN's presentation of the 2015 Mecum Auctions season rolls into Houston this week with nearly 15 hours of coverage, beginning this Thursday at 4:30 p.m. ET. This week's auction in Houston will bring 1,000 AMERICAN MUSCLE cars, Corvettes, classics, and much more across the auction block. Featured cars include a 1969 Dodge Hemi Daytona, a 1970 Plymouth Hemi Superbird, a 1932 Duesenberg Model J Phaeton, and a 2006 Ford GT Heritage Edition with only 13 miles on the odometer. Last year's Houston auction featured a record-setting $7 million sale of a 1964 Ford GT40 prototype.
Coverage begins Thursday at 4:30 p.m. ET, and continues Friday at 12 a.m. ET. Friday's coverage will feature a live four-and-a-half hour block, beginning at 1 p.m. ET, prior to Saturday's coverage at 2 p.m. ET. NBCSN's coverage concludes with a delayed presentation Sunday at 7 p.m. ET.
NBC Sports Group's Mecum Auctions telecast team of Scott Hoke, John Kraman, Stephen Cox, and reporter Bill Stephens will call the action. Rutledge Wood will also contribute to this week's Mecum Auctions coverage.
Following is this week's motorsports coverage schedule on NBCSN:
Date Program Time (ET) Network
Thur., April 9 Mecum Auctions: Houston 4:30 p.m. NBCSN
F1 Chinese Grand Prix – Practice 1 10 p.m. NBC Sports Live Extra
NASCAR K&N Series: Greenville Pickens 11 p.m. NBCSN
Fri., April 10 Mecum Auctions: Houston 12 a.m. NBCSN
F1 Chinese Grand Prix – Practice 2 2 a.m. NBCSN
Mecum Auctions: Houston 1 p.m. NBCSN
INDYCAR Chronicles: James Hinchcliffe 5:30 p.m. NBCSN
Sat., April 11 F1 Chinese Grand Prix – Practice 3 12 a.m. NBC Sports Live Extra
F1 Chinese Grand Prix – Qualifying 3 a.m. NBCSN
Mecum Auctions: Houston 2 p.m. NBCSN
INDYCAR Grand Prix of Louisiana – Qualifying 5 p.m. NBCSN
Sun., April 12 F1 Chinese Grand Prix 1:30 a.m. NBCSN
F1 EXTRA 4 a.m. NBCSN
INDYCAR Grand Prix of Louisiana 2:30 p.m. NBCSN
Mecum Auctions: Houston 7 p.m. NBCSN