Three practice sessions for the Long Beach ePrix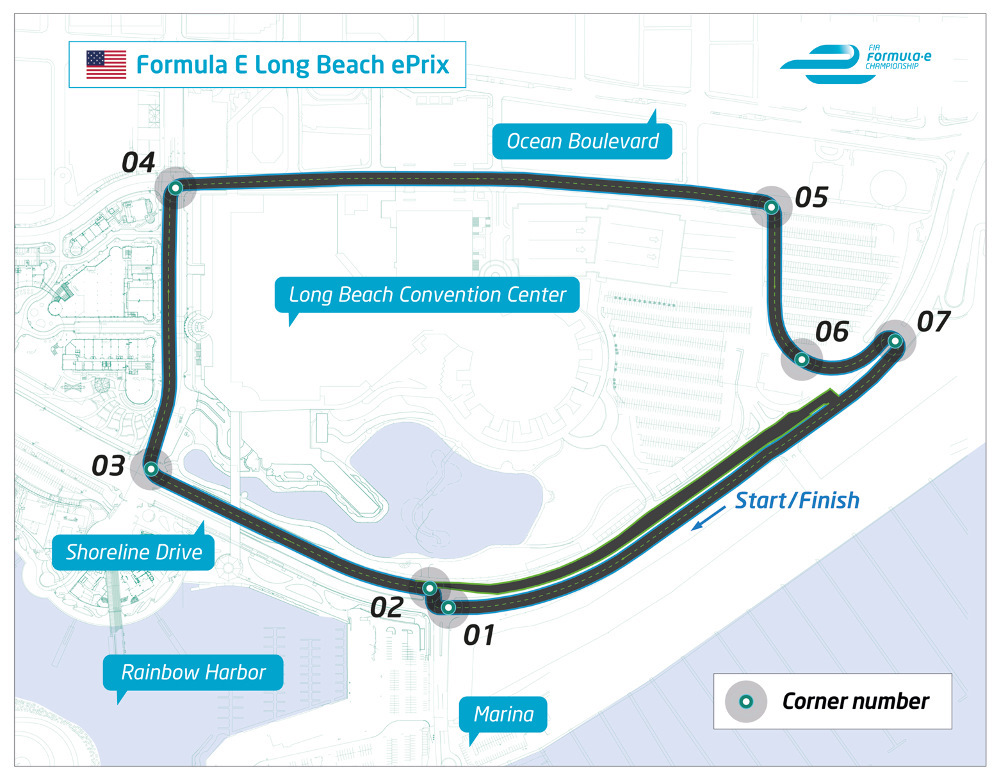 Formula E will use a shortened version of the iconic Long Beach street circuit
There will be a change to the usual Formula E event format for round six of the series – the Long Beach ePrix on April 4.
Due to the layout of the track and the location of the paddock, there will be three 25-minute non-qualifying practice sessions instead of the usual two.
Benoit Dupont, Sporting Manager at Formula E, said: "In Long Beach we are using part of the IndyCar circuit along Shoreline Drive and a similar style pitlane with the garages in a remote paddock. To maximise charging time and allow teams more time to manage the cars in between sessions we altered the timetable to include three shorter sessions."
The timetable for the Long Beach ePrix is as follows:
08:15-08:40 – Practice 1
09:25-09:50 – Practice 2
10:35-11:00 – Practice 3
12:00-12:55 – Qualifying
16:00 – Race (39 laps)
Formula E