BT To Help Williams Martini Racing Accelerate Team Communications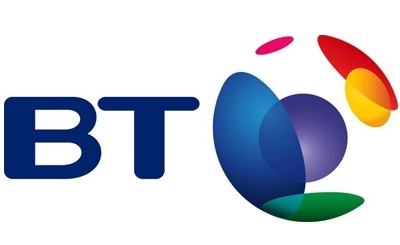 The Williams Martini Racing team will use BT's high performance network services globally, facilitating secure and high speed communication as well as effective collaboration. The team's fixed and mobile voice needs will be brought together by BT into a single service, hosted in the cloud and delivered globally on a wide range of devices.
BT will also be bringing its suite of technologies and consulting services to Williams' Advanced Engineering division that takes Formula One derived technology and knowhow into the automotive, motorsport, energy, civil aerospace and defense sectors.
The two organizations worked together on an innovative pilot scheme towards the end of the 2014 season, which demonstrated some of the tangible competitive benefits that could be achieved with higher performance network services for Williams. Those benefits included improved car performance due to additional strategic capability, quicker pitstop practice and race video analysis, improved performance and reliability of demanding big data computing processes, including applications relying on video, telemetry and voice. The deal signed in principle is subject to final agreement.
Gavin Patterson, chief executive, BT, said: "It's really exciting to be joining forces with Williams. They are one of the most successful and well known Formula One teams in the world. Both BT and Williams have an illustrious history of competing successfully at the top with cutting edge technology. This is the beginning of a real partnership with two great British brands determined to win as a team on the world stage."
Sir Frank Williams, team principal, Williams Martini Racing, said: "Williams and BT share a number of synergies that have been the driver for establishing a formal partnership. We rely on technology innovation to stay ahead of the competition, have a love of data, are quintessentially British but with a global perspective, and place a premium on strong communication for business success. BT excel in these areas and with their products powering our communications and data networks, we are well placed to make important strategic decisions in a faster and more collaborative way. An independent team like Williams relies on creating a stable of loyal partners to go racing and in BT we have a new high profile addition who we look forward to working with in the years ahead."
Claire Williams, deputy team principal and commercial director, Williams Martini Racing added: "We are delighted to welcome a company of BT's pedigree and stature as a new partner of the team. This relationship will include a technical collaboration that will ensure that our employees are fully connected and can work seamlessly together regardless of where they are in the world. BT will also be using the power of Formula One and the Williams brand to showcase their products and services to a global marketplace and we look forward to working with them on exciting marketing campaigns for 2015 and beyond."
Pat Symonds, chief technical officer, Williams Martini Racing, said: "Vastly increased network speed can totally alter the way we work. The benefits for our routine operations are self-evident and witnessed by an enormous increase in our 'off site' analytical ability. The less obvious benefits include the ability to gain higher speed access to our crucial information sources, independently of where we are racing. This includes, for example, the ability to interrogate remotely our CAD system back at base, build new assemblies and then export the required information for use on the racetrack in a matter of minutes."
From the F1 season opener in Australia, March 13-15, BT branding will appear on the headrests of the Williams Mercedes FW37 car, as well as being seen within the team hospitality and garage environment. This year's 2015 FIA Formula One World Championship consists of 20 races starting with the Formula 1 Rolex Australian Grand Prix in Melbourne next weekend and ending in Abu Dhabi on November 27-29.