Briatore worried about Schumacher silence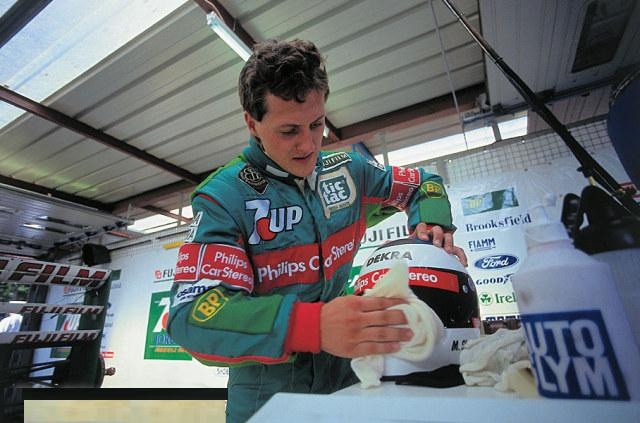 Michael Schumacher in 1991 when he debuted for Benetton and Briatore
(GMM) Flavio Briatore admits he is worried about the health of his former champion, Michael Schumacher.
In the mid 90s, as the boss and number 1 driver of the Benetton team, the pair won their first world championships hand-in-hand.
Almost twenty years later, the now 45-year-old Schumacher has been lying comatose in a French hospital bed for more than 160 consecutive days.
Last week, former F1 doctor Gary Hartstein revealed he is gravely concerned that the Schumacher family has been entirely silent about the great German's condition for several weeks now.
"I'm quite afraid, and virtually certain, we will never have any good news about Michael," he said.
Italian Briatore, speaking to Italian Radio24, admitted he shares Hartstein's fears.
"There is no news because the family is very closed," he said. "They are not communicating.
"But surely no news in this case is not good news," added Briatore.
In the past few days, German television RTL aired a special program about Schumacher and his new battle to recover from his horror skiing fall.
German tennis legend Boris Becker said during the program: "We cannot imagine what Corinna and the children have been going through since the accident.
"They have built a protective wall around him," he added. "It's been very quiet but this is the only way to cure him."
German medical journalist Christoph Specht also said it is premature to say Schumacher is now fighting a losing battle.
"Comas are not all the same," he said.
"There are always pleasant surprises in which patients wake up after many years."