Latest F1 news in brief – Tuesday (Update)
UPDATE
Updates shown in red below.
Ricciardo appeal still on
04/01/14
Red Bull denies dropping Ricciardo appeal
No diet as Hulkenberg admits eating McDonald's
Friend Saillant 'not talking' about Schumacher
Alonso happy to be beating Raikkonen
Webber: People will get over engine noise
Williams F1 Team Sells Hybrid Unit to GKN for $13.3 Million New
BMW congratulates Paul Rosche: The "father" of the F1 engine New
Red Bull denies dropping Ricciardo appeal
(GMM) Red Bull has denied rumors it is preparing to drop its appeal against Daniel Ricciardo's Melbourne disqualification.
The story goes that FIA president Jean Todt, angry with world champion Sebastian Vettel's crass dismissal of the new turbo V6 engine rules as "shit", was offering to drop a disrepute charge if Red Bull agrees to drop the appeal.
"Utter nonsense," Dr Helmut Marko is quoted by Germany's Sky.
"I have no idea where that came from. We are preparing for the appeal hearing," he insisted.
Team boss Christian Horner on Monday denied that the FIA had even contacted Red Bull about Vettel's swearing.
But when asked about the incident, Todt said: "It is something we will deal with internally.
"Unfortunately we have a tendency to forget the beauty of motor racing and formula one and concentrate on behaviors that are not my priority," he is quoted by French television BFMTV.
Even with the appeal hearing looming, arguably Red Bull's bigger priority is the performance of its Renault-powered RB10, and the deficit to dominant Mercedes.
Horner is expecting a tough weekend in Bahrain.
"Their (Mercedes') advantage will be bigger than it was (in Malaysia) because it's quite a power dominated circuit," he said.
Mercedes, however, is not resting on its laurels.
"We saw one of our competitors here (in Malaysia) receiving 50 boxes of new parts on morning and evening flights," Toto Wolff told Austrian television ORF.
"We need to do the same."
No diet as Hulkenberg admits eating McDonald's
(GMM) Nico Hulkenberg has denied being one of the drivers obsessed with extreme weight loss.
Amid rumors of deliberate dehydration, when it emerged that a driver had passed out last week in Malaysia, eyes turned to racers like Nico Hulkenberg, who standing at over six foot is one of the very tallest on the grid.
But the German has revealed he actually ate McDonald's in Kuala Lumpur!
"This was the exception rather than the rule," Hulkenberg smiled to Germany's Sky, "but this was an emergency — I was really hungry and needed to have something.
"There's a McDonald's on almost every corner," he grinned.
Hulkenberg said he is not obsessed with his weight in 2014 because, as a tall driver, he has worked hard throughout his career to be as light as possible.
"I think some of the other guys had some more weight in reserve that they had to lose now, but for me I'm more or less what I was at the end of last year. I couldn't lose any more," said the Force India driver.
One of the drivers who has lost weight is Mercedes' Nico Rosberg, despite the fact he is at least 6 centimeters shorter than Hulkenberg.
"I had to make the sacrifice if I want to balance the car perfectly," he said.
"The diet alone is easy, but training with little food is hell," Rosberg told Germany's Bild am Sonntag.
"I have eaten no sugar since early December — for my dream I'm living like a monk," he smiled.
Friend Saillant 'not talking' about Schumacher
(GMM) Professor Gerard Saillant is refusing to comment on the latest reports about his friend Michael Schumacher.
According to the latest rumors, after being told the former Ferrari and Mercedes driver is unlikely to wake after more than three months in a coma, Schumacher's wife is preparing a medical suite at their Swiss mansion so that he can leave hospital.
Saillant, a leading Paris neurosurgeon and close friend of Schumacher's who was initially involved in his treatment in Grenoble, is quoted by BFMTV as not wanting to comment.
"I think the people who are talking do not know, and those who know are not talking," he said.
"So I am not going to talk," added Saillant.
Alonso happy to be beating Raikkonen
(GMM) A bright spot on Fernando Alonso's 2014 season so far is that he is beating his teammate Kimi Raikkonen.
The impending rivalry between the two former champions was a big talking point of the pre-season, but Finn Raikkonen emerged from the winter struggling with the handling of Ferrari's new car.
But in Malaysia, Spaniard Alonso once again outqualified and outraced his teammate.
"I would prefer to have won in Australia and Malaysia," he is quoted by Italy's Tuttosport.
"But as long as you are in front of your teammate, you are doing something extra compared to the expectations of people," Alonso added.
Speaking to Finland's Turun Sanomat newspaper, Raikkonen did not want to compare his current situation to 2009, when he also struggled in a Ferrari and was ousted at the end of the season.
"I have no desire to make comparisons like that," he said, "and it doesn't change anything anyway.
"For sure it has not been an ideal start, but we improved the car for Malaysia and the weekend started well even if it finished badly," said Raikkonen, whose race was affected by a clash with Kevin Magnussen.
"Without the accident I see no reason why I shouldn't have done the same as Alonso," he insisted.
Raikkonen is hoping for another improvement in Bahrain.
"We're getting some new parts that should help me, at least that is the plan," he said. "The front end should feel better."
Meanwhile, Toto Wolff says he expects Ferrari to eventually join Red Bull in chasing down Mercedes' current advantage.
"I very much fear their (Red Bull's) recovery on a technical level, it has been impressive," he told Italy's La Repubblica.
"And I also fear Ferrari, of course."
Told by the interviewer than he did well in delivering his final comment without laughing, Mercedes' Wolff insisted: "I'm serious."
Webber: People will get over engine noise
Mark Webber says people "will get over" the sound of Formula 1's new turbocharged V6 engines.
Criticism of the changes from fans and key paddock figures has dominated the sport in recent weeks, with Sebastian Vettel's vibrant description generating the biggest attention at last weekend's Malaysian Grand Prix.
But unlike the majority of his peers, Webber – preparing for a sportscar return with Porsche – reckons it will only be a matter of time before the matter is brushed aside, arguing that motorsport will forever seek progress.
"I think it's a little bit better live than it is on TV," said Webber, when asked about the situation by talkSPORT.
"But I think this is the way motorsport will go. With the racing that we're now doing with Porsche in the World Endurance Championship, it's the same technology [as Formula 1] and a lot of hybrid influence in the cars. That's how it will go and the manufacturers are forced to go that way because of the rules. You can't have both.
"It's like Concorde doesn't fly anymore. That was pretty cool when it flew but it certainly wasn't very popular for the people inside the M25 [motorway], was it? Now planes are quieter. Things change.
"Formula 1, of course, needs the acoustic factor to it but I think people will get over that." [Editor's Note: Nope – just ask IndyCar that lost 50% of its fanbase since switching to a V6 engine. The wow factor is gone.]
Williams F1 Team Sells Hybrid Unit to GKN for $13.3 Million
Williams Grand Prix Engineering Ltd. (WGF1), Formula One's only publicly traded team, sold a hybrid unit it acquired in 2010 to engineering company GKN Land Systems Ltd. for 8 million pounds ($13.3 million).
Williams will receive a 3.5 percent share in the sales of the company for the next five years, and 1.5 percent for the following five years, GKN said in a statement.
The unit, Williams Hybrid Power Ltd, is developing flywheel technology for buses with Go-Ahead Group Plc and for trams with Alstom SA. It will become known as GKN Hybrid Power.
The business "is now at the point of broader market commercialization," Williams Grand Prix CEO Mike O'Driscoll said in a separate statement. GKN has "the resources and expertise to fully realize the enormous potential of the motorsport-proven flywheel technology."
Williams bought the startup unit after it helped it develop a flywheel that recouped energy from braking for its racing car. It made a loss of 1 million pounds for the year through Dec. 31, GKN said.
Philip Swash, CEO of GKN Land Systems (GKN), said that the acquisition is a "great opportunity" to take a unique technology to global markets.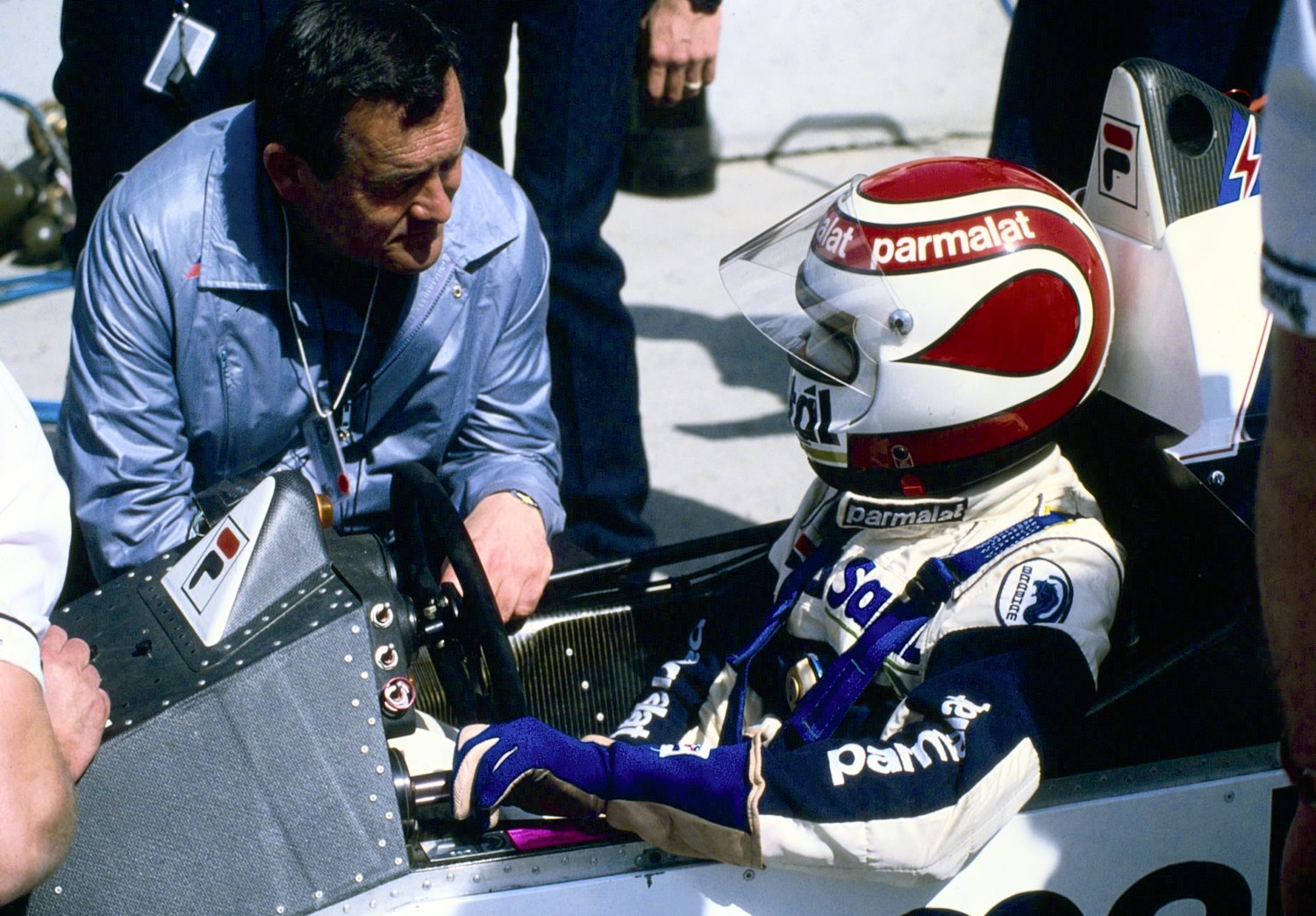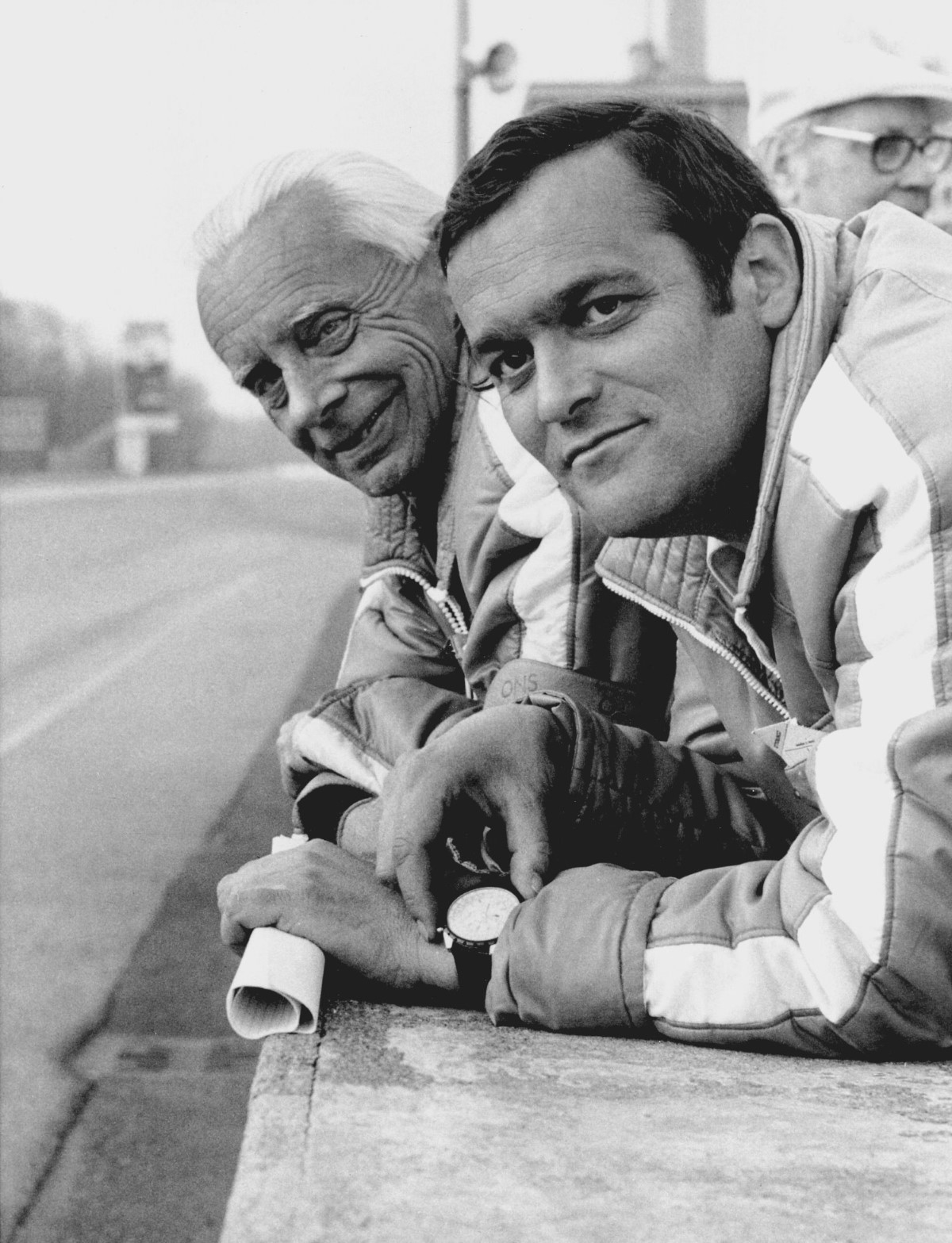 Paul Rosche
BMW congratulates Paul Rosche: The "father" of the F1 engine
Though he embarked on his well-earned retirement 15 years ago, whenever the name Paul Rosche is mentioned among BMW Group engine developers it resonates with reverence to this day. There's barely a higher accolade for the sporty performance of a new power unit than the statement: "Paul Rosche will like it too." The engineer who defined engine development at BMW for almost four decades, whose ideas led to legendary triumphs on the race track as well as definitively advancing production engine technology, celebrates his 80th birthday today.
Paul Rosche is the "father" of the turbo engine whose power swept Brazilian Nelson Piquet in the Brabham BMW to the Formula One World Championship title in 1983. This triumph in motor sport's crowning discipline was the most spectacular, but far from solitary, success spawned by the ideas of the thoroughbred engineer born in Munich in 1934. Other power units that came out of Rosche's fold were the large 2.0-litre 16-valve four-cylinder engine, which raked in more than 150 race wins and six titles in the Formula 2 European Championship, as well as the 6.0-litre V12 engine that won the Le Mans race in 1995 and 1999.
As soon as he had completed his degree in 1957, the young engineer joined BMW's engine development division as a designer. His early assignments included calculating camshafts for racing engines. This became Rosche's specialization and gave rise to his nickname "Nocken-Paul" (Camshaft Paul), still applied today with a mixture of admiration and affection. In one of his first projects the camshaft was the starting point for a near-complete redesign of an engine. Rosche's talent and ambition secured his subsequent involvement in the development of all production engines for BMW models, while the derivative sports variants were also designed under his aegis. The 2.0-litre turbo engine under the bonnet of the BMW 2002 that won the 1969 European Touring Car Championship bore Rosche's signature, as did the six-cylinder engines of the BMW 320i and BMW 323i models from 1975 and 1978 respectively.
It was only logical that, in 1973, Paul Rosche was appointed head of the main advanced development and racing engine development division. Two years later he moved to BMW Motorsport GmbH, where he initially headed development of production and racing engines for the BMW M1 and, from 1979 to 1996, held the post of Technical Director. Rosche's term of office not only saw the Group enter Formula One but also witnessed the development of the engine for the first-generation BMW M3, which was to be the basis of the most successful touring car in the world as well as a new kind of driving pleasure on the road.
That BMW took the decision to enter Formula One in the early 1980s was also down to Rosche's dogged determination. Indeed, his team furnished the most compelling argument of all: the engine experts turned a four-cylinder production unit displacing just 1.5 liters into a potential world championship winner. 16 valves, a turbocharger and – in a first for Formula One – Digital Motor Electronics all helped the engine to post an initial output of around 800 hp. The Brabham BMW made its grid debut at the start of season 1982; just 630 days later Nelson Piquet had scooped the World Championship. By 1987 the turbo unit had nine grand prix wins under its belt and its potential seemed almost inexhaustible. Asked about the F1 engine's maximum power output, Paul Rosche once replied in his inimitable, irresistible manner: "It must have been around 1,400 hp; we don't know for sure because the dyno didn't go beyond 1,280 hp."
The 1983 World Championship car was seen out on the track again last summer at the Goodwood Festival of Speed. Prior to its appearance, the Brabham BMW BT52 had undergone comprehensive restoration work – a special commission involving many of the original mechanics of more than 30 years ago. In amongst them was Paul Rosche. Infatuated with the details as ever, and fondly addressed – through force of habit – by his former colleagues as "boss", he relished this resurrection of the historic racer. It was Rosche, too, who encouraged Nelson Piquet to come to Goodwood and revisit the cockpit of the BT52. Once again it was the engine guru's innately Bavarian powers of persuasion that had secured another magical moment in motor sport.