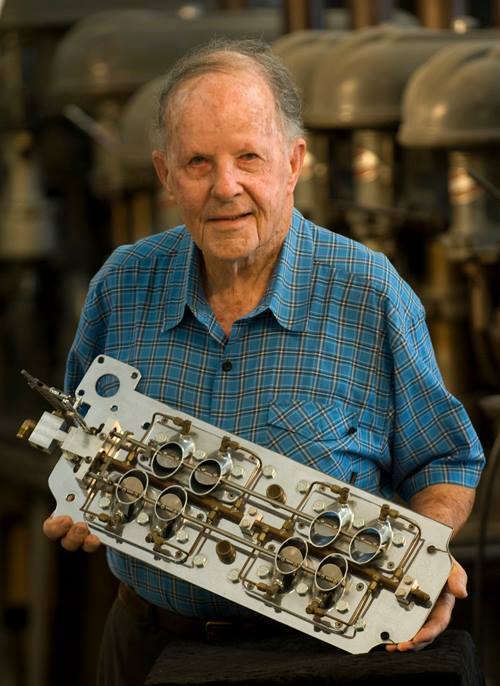 Stu Hilborn
It is with a heavy heart that we tell you of the passing of Stuart Hilborn. Stuart was 96 when he left us earlier this morning. Stuart's passion for racing and speed led him to invent the constant flow mechanical fuel injector.
Shunned by his peers, he refined the design to be the first to propel a race car over the magical 150mph mark at the dry lakes. Hilborn fuel injectors went …on to dominate the Indianapolis 500 and then any racing venue that required maximum speed with an internal combustion engine.
Stuart is survived by his wife Ginny of 60 years, along with his daughter Edris and his son Duane, 4 grandchildren and 2 great grandchildren. Stuart's wit, charisma and passion will be truly missed and arrangements will be passed along. Thank you.