Latest F1 news in brief – Friday (2nd Update)
UPDATE #2
More updates shown in red below.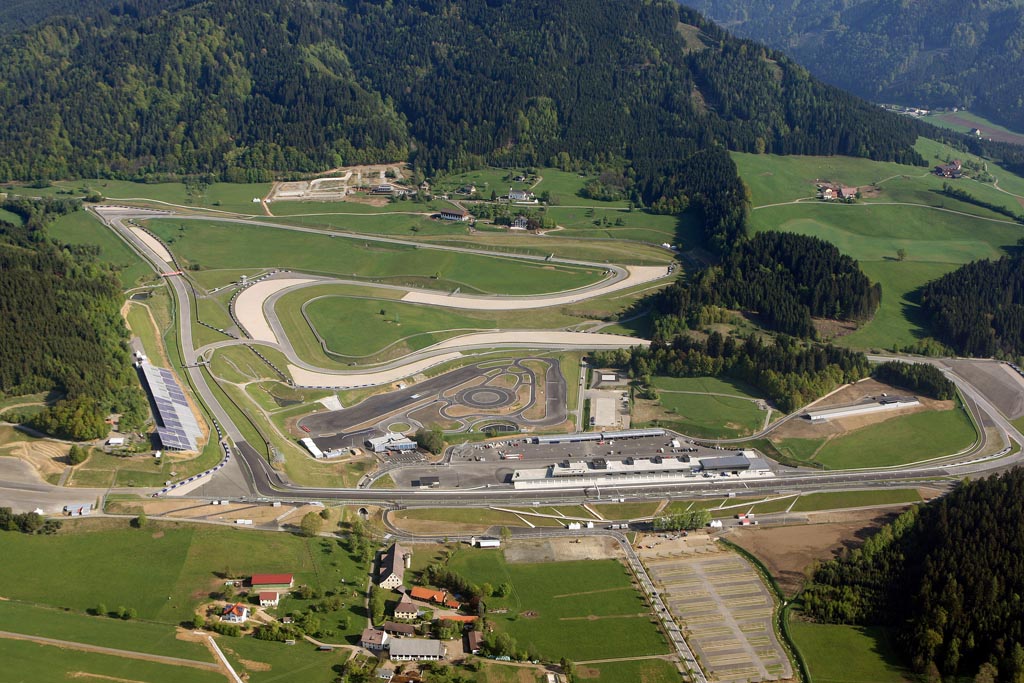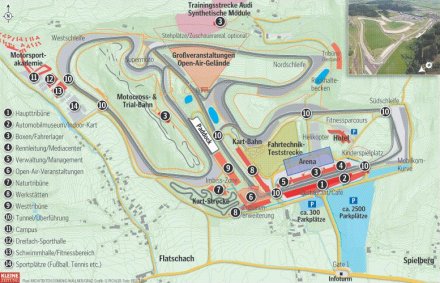 Austria sells out in three days
11/29/13 Updates shown in red below.
11/29/13
Austrian GP sells out in three days
McLaren not sure Mercedes to have best engine in 2014
F1's financial situation 'alarming' – Schumacher
Lead Sauber engineer flees to Force India
Bahrain confirms 2014 night race
Whitmarsh: Red Bull spending has 'distorted'
Bahrain tests lighting for night race New
Mandatory pitstops proposed for 2014 New
Austrian GP sells out in three days
(GMM) Tickets for next year's returning Austrian grand prix have sold out.
Next June's race at the former A1-Ring, demolished and rebuilt by Red Bull, went on sale a mere three days ago.
Race organizers Spielberg GmbH, a subsidiary of the energy drink company that also owns two formula one teams, said on Thursday that only cancelled tickets will now be available.
APA news agency said the few cancelled tickets were bought by fans so eager to attend the Austrian grand prix – last held in 2003 – that they booked twice.
"We are overwhelmed by the interest," a spokesman is quoted as saying.
The organizers have applied to authorities for qualifying and race-day capacities of 80,000 spectators per day.
A maximum of only 30,000 spectators will be allowed into the circuit on Friday, according to the 100-page application.
McLaren not sure Mercedes to have best engine in 2014
(GMM) Martin Whitmarsh has admitted he is not sure if Mercedes will supply a "competitive" engine in 2014.
According to the paddock grapevine, the German manufacturer has an early performance head-start over its turbo V6-producing rivals Renault and Ferrari.
But McLaren boss Whitmarsh, whose Woking based team will switch to works Honda power for 2015, said the rumors Mercedes will lead the game in 2014 cannot be verified.
"Will we have a competitive drivetrain (in 2014)? I don't know," he is quoted by Speed Week.
"There are many people in the paddock who seem to know, but I don't know where they could have got that information from," added Whitmarsh.
"From what I know about Mercedes' resources and organization, I am assuming that they have done a good job," he said.
"I believe that we will be competitive," said Whitmarsh. McLaren finished the 2013 season just fifth, having failed to score even a single podium.
F1's financial situation 'alarming' – Schumacher
(GMM) F1 legend Michael Schumacher has admitted he is worried about the sport's financial health.
As teams prepare for the even more expensive 2014 regulations, Lotus and Sauber have already been struggling to pay their drivers and bills this season.
And amid rumors of a possible Marussia-Sauber merger over the forthcoming winter, it is possible the grid could shrink to just ten teams and twenty cars for 2014.
Schumacher, the most successful driver in grand prix history, admitted he is worriedly watching the situation from the sidelines.
"It is really alarming," the former Ferrari and Mercedes driver told Bild newspaper.
"Financially it has become a very difficult situation, showing that even formula one is not immune."
44-year-old German Schumacher, however, has no such money worries, having sat atop the tree as F1's highest-earning driver for many years at Ferrari.
Indeed, now retired, he had been speaking about F1's financial troubles from Frankfurt, where he had travelled in his private jet to collect an original painting called 'Boxenstopp' for EUR 3,500.
Lead Sauber engineer flees to Force India
(GMM) Nico Hulkenberg is expected to flee to Force India, and Sauber is now also losing its chief engineer to the Silverstone based team.
The Swiss newspaper Blick reports that Tom McCullough, whose official title at Sauber was head of track engineering, is heading to Force India for 2014 and beyond.
And amid reports the Hinwil-based team's Russian rescue deal may have collapsed, veteran correspondent Roger Benoit said Sauber has not yet responded to rumors of a merger with the Russian-owned F1 backmarker, Marussia.
Blick said that if Marussia's Andrey Cheglakov does push ahead with the deal, the newly-merged team would keep the formerly BMW-owned Sauber's Hinwil factory.
Benoit added that there have also been rumors of possible mergers surrounding Lotus and Caterham, amid suggestions F1 may have to revive the concept of three-car teams or customer cars in order to sustain a healthy grid.
"I'm not in favor of customer cars," said Caterham boss Cyril Abiteboul recently.
"Having said that, I think the situation we have is not necessarily sustainable. Clearly an analysis must be made regarding what to do."
Elsewhere, it is reported that Williams – set to welcome Felipe Massa's race engineer Rob Smedley to Grove – is losing chief engineer Xevi Pujolar to Toro Rosso.
And yet another report indicated that the road for Pastor Maldonado's impending move to Lotus has now been cleared.
Heikki Kulta, the correspondent for Finland's Turun Sanomat, said a deal between Maldonado's backer PDVSA, and the French oil multinational Total, will allow branding by both sponsors to adorn next year's black and gold Lotus.
The PDVSA-Total deal was reportedly finalized early this week in Caracas, Kulta added.
Bahrain confirms 2014 night race
The ambitious plans are part of an effort by the kingdom to celebrate the 10th anniversary of its inaugural F1 race.
Floodlights have already been installed at the Sakhir circuit and are being given their first trial at this weekend's World Endurance Championship event (pictured).
Bahrain track boss Sheikh Salman bin Isa Al-Khalifa said: "We are delighted to be able to trial the first phase of our lighting project at the WEC, a major milestone in this hugely ambitious project for the BIC, which is scheduled for completion in February.
"This is by far the biggest development project we have ever undertaken at the BIC since the circuit was first built.
"I believe that there can be no better way for us to mark our 10th anniversary in F1 by demonstrating our long term commitment to the sport through this significant investment."
Bahrain GP organizers have also promised upgrades to the spectator facilities at the track, as well as light shows to enhance the spectacle of the night race.
Whitmarsh: Red Bull spending has 'distorted'
Martin Whitmarsh has hit out at Red Bull, who have "distorted the sport" when it comes to spending money.
According to the McLaren team boss, Red Bull are out-pricing their rivals in the race for the Championship and says that "everyone knows" that.
Speaking to Bloomberg, Whitmarsh claimed that Red Bull had "distorted the sport" because of their level of spending.
As for team boss Christian Horner denying that Red Bull are the biggest spenders, Whitmarsh said: "You'll see that's just rubbish but everyone knows that and they know it as well."
Horner, though, has billed Whitmarsh's comments down to sour grapes.
"I can see why people get perhaps frustrated with it but I think that the racing has been very good," said the Championship-winning team boss.
"The fastest way to become unpopular is to start winning. And we've done a lot of winning the last few years. It's inevitable that doesn't sit too comfy with some teams."
Meanwhile, Ferrari have denied an old report that their budget for the Championship came in at £250m, £15m more than Red Bull's.
Writing in the latest Horse Whisperer column, the Scuderia said the figures stated in the report were "fantasy."
"When the Championship finishes, the moment arrives to take stock," wrote the Horse Whisperer. "If it's enough in sport to look at the points standings, in business some trust in summer valuations, even if they are carried out under a parasol.
"For that reason, months later, a reconstruction of the budgets of Formula One teams developed by an Autosport colleague has transformed itself into journalistic fact.
"It's a pity that the cited figures are largely fantasy and they can draw even distinguished newspapers into conclusions that are wildly erroneous."
Bahrain tests lighting for night race
Bahrain International Circuit chief executive Salman bin Isa al-Khalifa said in a statement on Friday that a round of the world endurance championship at the circuit on Saturday and Sunday would test the first phase of the project.
"This is by far the biggest development project we have ever undertaken at the BIC since the circuit was first built," he said.
"I believe that there can be no better way for us to mark our 10th anniversary in F1 by demonstrating our long term commitment to the sport through this significant investment," said al-Khalifa.
The track floodlighting for the F1 race will involve 495 lighting poles, ranging in height from 10-45 meters, and be suitable for high definition TV broadcasting.
Singapore currently hosts Formula One's only full night race, with Abu Dhabi's a day-to-night event with the sun setting during the race. A spokesman said Bahrain's race would start after sunset.
Bahrain's race is scheduled for April 6.
Mandatory pitstops proposed for 2014
Autosport reports that detailed tweaks to the regulations, which will have a dramatic impact on strategy and spectacle, have been tabled for discussion at next month's F1 Strategy Group meeting.
The rules, if accepted and then agreed by the F1 Commission and FIA's World Motor Sport Council, will demand that each driver must stop twice during the race to fit new tires.
Furthermore, drivers will not be allowed to use the 'prime' specification of tires for more than 50 per cent of the race distance, while the 'option' compound will not be allowed to be used for more than 30 per cent of the race distance.
Should the rule changes be accepted, they will almost certainly reduce the importance of tire strategy in the races as there will no longer be an incentive to eke out a longer life from the tires.
Getting rid of the focus on tires next year is something that Pirelli itself has been eager for, after a 2013 season that was dominated by talk about their products.
As well as delamination issues and the British Grand Prix blow-outs, Pirelli faced criticism from several leading drivers about the nature of the high-degrading tires.
Pirelli motorsport director Paul Hembery said earlier this month that his company simply wanted a clear answer from the sport's bosses about what type or product it wanted going forward.
"We want a clear input and it clearly defined, because the characteristic [of criticism] this year is that people have maybe forgotten what we were asked to do," he said.
"That has got lost somewhere in the passage of time, and that is the important thing that we want to make sure is resolved.
"Somebody needs to tell us what they want to do." Autosport.com