Hall's work still present in IndyCar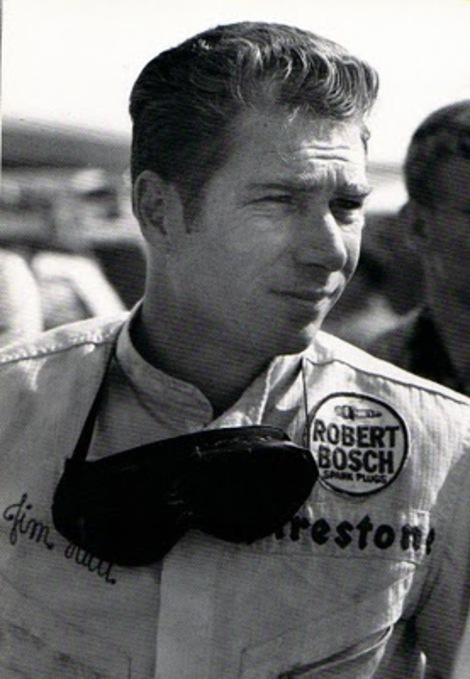 Jim Hall, race car driver and innovator
It's been more than a decade since a car owned by Jim Hall has sat in a spot in an IndyCar Series garage.
But even as the cars have changed over the years, the innovations that Hall and his team manufactured in the 1960s through the 1980s are still present today. Not only with the wings and ground effects, but also Hall's method of combining science and engineering to make a race car go faster.
Walking the garage area at Texas Motor Speedway this weekend at the Firestone 550 the descendants of those innovations are visible everywhere; even now Hall's work is talked about with a little bit of awe.
"He was phenomenal," said Mario Andretti, former Indy 500 winner and Formula One World Driving Champion. "What he did is being enjoyed now in modern times. He was so far ahead of the curve with the Chaparral in every way."
Hall's innovations have been well-chronicled through the years, and even now the innovations that brought him so many victories in sports car and Indy car racing are on display at the Petroleum Museum of the Southwest. And to many, it was amazing to realize that many of those tweaks were created in a small shop compound on Rankin Highway, and tested on Rattlesnake Raceway just outside.
"What I applaud is his vision and really thinking outside the box," Andretti said.
Ground effects are common on all race cars, and so are wings. Innovations such as lightweight, carbon fiber body pieces seen first in sports car racing have become common components on high-performance street cars.
Even now, though, people know it was Hall who came up with many of the things that are common in regards to aerodynamics in open-wheel racing.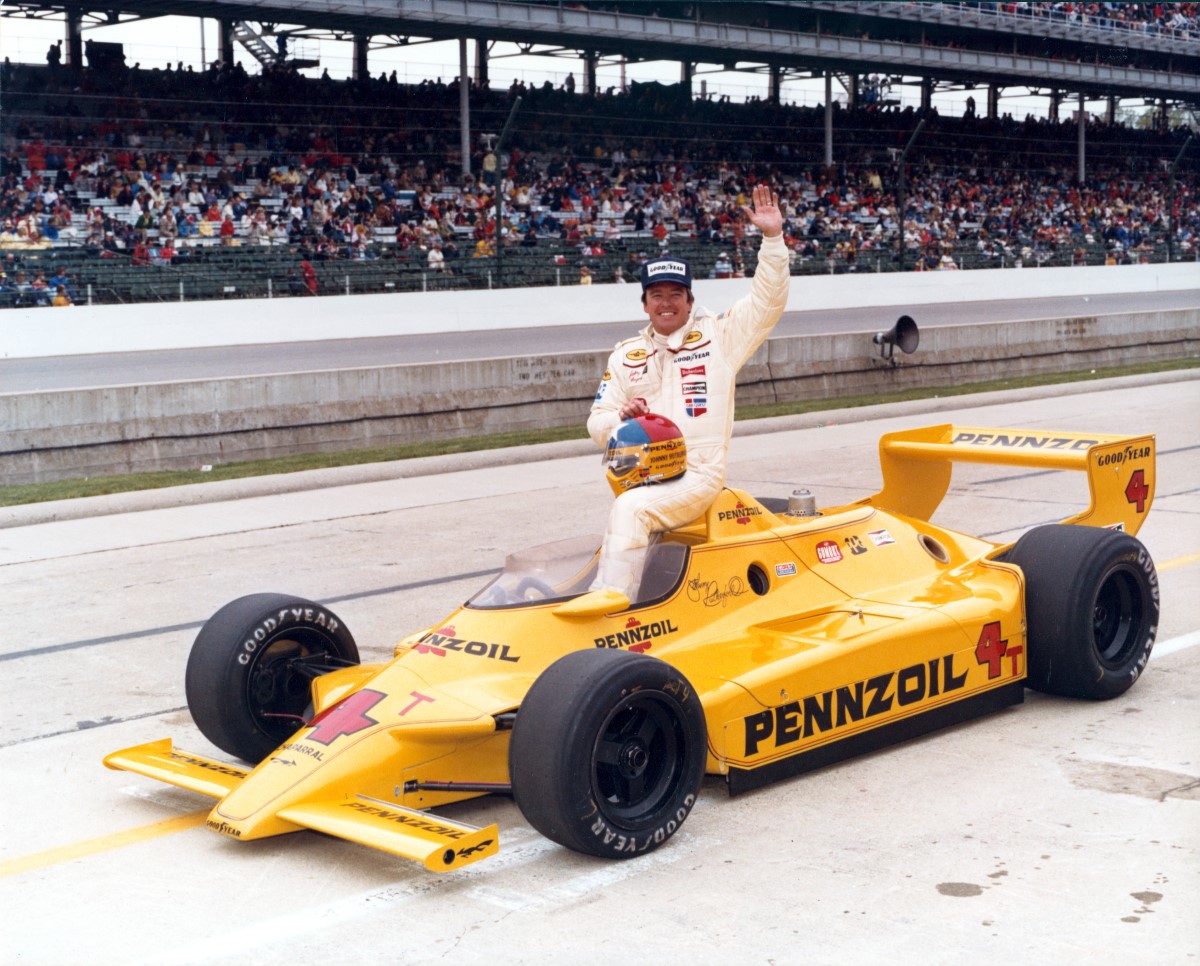 Rutherford drove the famous "Yellow Submarine" Chaparral 2k to Indy victory in 1980
"It's basics," said Fort Worth's Johnny Rutherford, who drove the famous "Yellow Submarine" Chaparral 2K to victory in the 1980 Indy 500. "The ground effects or the aerodynamics of a race car body, it's not black magic. It was something that had to be discovered. You put a flap up on a race car, that's drag. That's going to slow you down. But if you do it such a manner where it's lift over drag is a plus, then you can utilize it. That's what Jim got into."
Many talk about the Chaparral 2K that Rutherford drove to victory at Indianapolis Motor Speedway as the forerunner for what exists in the IndyCar Series today. Even the new and swoopy Dallara DW12 chassis introduced last year still have those characteristics.
"Just the whole word 'aerodynamics,' Jim was really the guy who opened everybody's eyes to it," said current IndyCar team-owner Bobby Rahal, the 1986 Indy 500 champion. "Much of what we had today is based on that. There was always technology in racing, but it was less of a science and he brought a lot of science to it."
Hall was a rarity as an engineer working with race cars. These days, team engineers are paid big bucks to find ways to make cars go faster.
They are a staple for major teams, not only in IndyCar racing, but also NASCAR and all major forms of auto racing.
Some of that thinking can be traced back to Hall, as well.
"The advent of people like Jim, and Mark Donohue, they made it more of a scientific exercise," Rahal said. "Even after they stopped racing, Jim had his own race team, and he brought ground effects and the 2K to Indy. They introduced, and they opened the Pandora's box, frankly. Ever since then the science has been crucial."
While Hall was creating his legendary cars, the rules were less-stringent and there was more room for innovation. But even in today's world of racing under tight rules on engines, bodies and aerodynamics, those in the IndyCar garage today believe Hall would still find a way to come up with something different.
"You know, you have restrictions, but somebody like him would figure something out," Andretti said. "People like that have a tendency to excel no matter what." Len Hayward Mywesttexas.com