Miles says Indy road course would be improved
Mark Miles gets it
The uninspiring road course at Indianapolis Motor Speedway will get a makeover if it is to host an IndyCar Series race next year, company boss Mark Miles said today.
"We will certainly spend money to make improvements, make it a better example of that genre," said Miles, who is about to experience his first Indianapolis 500 as Hulman & Co. CEO.
Miles isn't ready to commit to staging such an event, but he believes having one could help both IMS and IndyCar. He has said it's "a solid business venture."
The changes would come to the infield portion of the 2.6-mile circuit, which is considered too slow and winding for high-horsepower cars.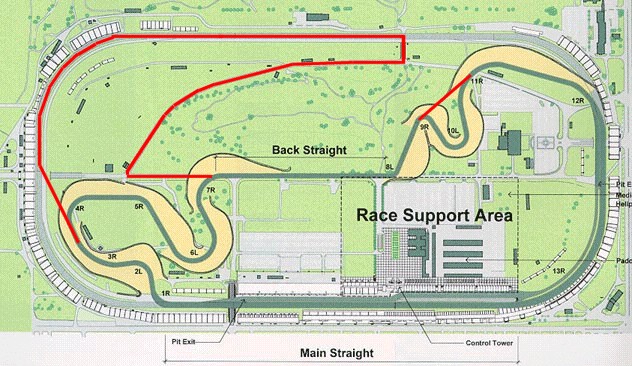 There are many ways to make the Indy Road Course better. Here is one idea.
Miles has backed off the idea that it will be the season-ending race, but he still likes it as part of a three-race dash to finish the year. Those races, he added, would carry more importance than others on the schedule.
"We really like the idea that the last three races show off our styles of racing in whichever order: street (racing), road (racing) and oval (track racing)," Miles said. "We want to have excellent examples of each of those three races.
"We want to put more points for the championship on those three, we want to have great television coverage, and we want to have more money at stake."
Lights at IMS could be part of the initiative, he said. Gov. Mike Pence approved a bill today that will create a local tax district that could generate about $90 million for IMS to use on capital improvements.
A decision on how to use that money is several months off, but ideas are flowing, Miles said.
"It seems to us that we should find ways to bring additional racing out there, (and) lights provide some more flexibility in terms of other types of racing, potentially," he said.
Technology upgrades could be coming, too.
"All these things are in the mix and a whole lot more," he said. "We'll take the next six months in the same time frame that all the work has to be done to sell the bonds and generate the proceeds so that the investments can start to flow to decide what exactly the highest priorities are." Indy Star