Latest F1 news in brief – Thursday (UPDATED)
UPDATE
Updates shown in red below.
04/11/13
Lucky to be alive, Kubica's F1 days are likely over

F1 return 'might not happen' – Kubica

Whitmarsh 'worried' about F1 in China
Vettel breaks silence – 'I don't apologize'
Tire situation causing team orders – Panis
Pic's Caterham career 'going very well' – Panis
Hill concerned about F1's return to Bahrain
Title challenge still on track – Alonso
Brawn doesn't fear suspension tech war
McLaren signs agreement with Gillette
Alonso: Mugello capable of hosting F1 race
Webber to discuss future in summer
Feisty Vettel says Webber deserved to lose New
Hamilton sits out Thursday with allergy New
F1 return 'might not happen' – Kubica
(GMM) Robert Kubica has admitted he might never return to formula one.
After his new foray in the second-tier world rally championship was announced recently, the former BMW and Renault driver said he saw "tiny lights in the tunnel" that he might be able to resume his F1 career at some point in the future.
But the 28-year-old Pole, badly injured in a pre-2011 season rallying crash, has now told the Sun: "Of course I would like to come back in F1, but I know that it might not happen.
"Rally I think will help me get back to the sport and it will definitely keep my head up."
The reason Kubica has come back to rallying rather than single seater racing is because of the limited movement of his right arm, which was almost severed in his near-fatal crash.
The FIA has allowed Citroen, his new employer, to modify the controls of his car for 2013.
"We had permission from FIA, which I would like to thank, for a pad on the left side," he said.
"I'm not really limited when I'm driving, it's more outside of the car that I'm more limited," added Kubica.
Whitmarsh 'worried' about F1 in China
(GMM) Shanghai has been on F1's annual calendar since 2004, but so far the pinnacle of motor sport has not made the expected impact on the crucial Chinese market.
"I'm worried about China," McLaren team boss Martin Whitmarsh admitted to AP news agency.
"The potential is huge, the importance is massive and we must make it successful there," he said.
Whitmarsh thinks that, collectively, the sport has not done enough to promote itself in China, the most populous country on earth with arguably the most important economy.
"We need to work a little harder," he said. "We as a sport are a little bit arrogant. 'We're formula one. We arrive and people will want to come to see us.'
"But China doesn't need us," Whitmarsh insisted.
A Chinese hero would help. Caterham already has Ma Qing Hua – a Shanghai local – on its reserve driver roster in 2013, and on Friday he will contest the morning practice session.
"For me, we just need some time to let people understand this sport," Ma said.
"At the moment, formula one is already a top five sport in China. It's quite big and growing very fast."
Vettel breaks silence – 'I don't apologize'
(GMM) Sebastian Vettel has stepped away from post-Sepang apologies in the wake of the 'Multi-21' affair, suggesting the resulting controversy only frustrated him.
The German appeared contrite immediately after the Malaysian race, when he confessed that the implications of ignoring Red Bull's team order to settle for second place had "struck me like lightning".
He apologized not only to Mark Webber, but – according to team boss Christian Horner – also to Red Bull's hundreds of staff at Milton-Keynes.
But with the racing adrenaline set to flow again in China this weekend, the reigning triple world champion now insists: "I don't apologize for winning.
"That is why people employed me in the first place," Vettel said in an interview for Red Bull's title sponsor Infiniti.
"I love racing and that's what I did."
Vettel said his apology to Red Bull still stands because he put "himself above the team", but insists that he "did not mean" to do that.
British journalist Bob McKenzie wrote in the Express newspaper: "His words will only inflame the situation".
Vettel indicated that the controversy, which became known as the 'Multi-21' affair, frustrated him because it diverted attention from the real story of Malaysia.
"I think unfortunately people didn't see that we worked well on the day. As a team I think we did a very good job with a fantastic result.
"I think that's what people forgot," said the 25-year-old.
"What stuck in their heads was the way the race ended."
Even Vettel had to acknowledge that the saga will surely continue in the days ahead. John Watson, a veteran commentator and former F1 driver, thinks it will be impossible to ignore within the Red Bull team as well.
"The atmosphere in the garage in China will be crap," he told Sun newspaper.
"But if you create the monster then lose control of him, you are going to pay the price. What happened in Malaysia showed that Helmut Marko and Vettel wield the power in the team," added Watson.
Indeed, on the eve of the action in Shanghai, Marko announced that Red Bull has scrapped the sort of team orders that Vettel simply ignored in Malaysia.
"For Sebastian Vettel, that is a belated vindication," wrote Simon Pausch in Die Welt newspaper.
It is also reported that Vettel will keep his bonus prize money for winning in Malaysia.
Bild newspaper said Red Bull pays its drivers EUR 38,200 for every point scored. For a win, the bonus is just shy of a million euros.
Second place, in this case Webber, earned EUR 270,000 less than Vettel in Malaysia.
Tire situation causing team orders – Panis
(GMM) The worst thing about Pirelli's approach to 2013 is the teams' new tendency to impose team orders.
That is the view of Olivier Panis, the former grand prix winner who now mentors French countryman and Caterham driver Charles Pic.
'Tires' has been arguably the loudest buzzword of the 2013 championship so far, with control supplier Pirelli taking a more extreme approach to degradation.
Panis, 46, admits he can see why some teams and drivers are frustrated.
"It's very difficult to find yourself in a situation where you have a good balance, good grip and then you find yourself three seconds slower within a few laps," the former Toyota driver told France's sports.fr.
"On the other hand, it was probably only what Pirelli was asked to do.
"More or less they were required to do it for the show, so it's difficult to blame them."
The result, at least for now, is that drivers are racing around trying to make their tires last, rather than pushing for the final tenth of a second.
Panis said: "I do think that everything will be better managed by the teams after four, five grands prix.
"What I don't like seeing now is the sort of thing that happened in Malaysia.
"You don't want to see teams asking their drivers to slow down just so they can finish the race," he added.
Pic's Caterham career 'going very well' – Panis
(GMM) Olivier Panis insists his charge Charles Pic's new challenge with Caterham is "going very well".
It has been suggested 23-year-old Pic might regret switching his skills and sponsors to another team over the winter, with Marussia now appearing to have the edge over its usual rival Caterham.
As far as fellow Frenchman Panis is concerned, however, Pic made the right move.
"It is going very well in Caterham," the former grand prix winner, who is involved in Pic's management, told France's sports.fr.
"Charles has had a lot to learn, including KERS which involves a lot of manipulation of the steering wheel.
"He has acclimatized well," added Panis.
"It was known already that the beginning of the season would be a bit complicated, with three or four slightly more difficult grands prix pending developments.
"So it is about the reliability as well as the future of the team," he said.
"Melbourne was not easy but it was much better in Malaysia. We hope to continue in the same direction in China," added Panis.
"The team wants to make progress grand prix after grand prix, and season after season. In addition, the Renault powertrain is a huge asset."
Hill concerned about F1's return to Bahrain
(GMM) A week before F1's most controversial annual race, Damon Hill has expressed concerns about the latest reports coming from Bahrain.
The island Kingdom's government has denied reports it has in recent days been detaining potential protesters of the Bahrain grand prix in arbitrary house-to-house raids.
1996 world champion Hill, a regular and rare outspoken voice from the F1 paddock on the issue of Bahrain's civil situation, admitted the latest reports are a concern.
"The vast majority of people in the sport would like to say 'We don't want to come here to make life worse for people'.
"'We would like you to enjoy formula one'," the pundit for British television Sky is quoted by the Guardian newspaper.
"I would not want to go to Bahrain if people are going to be treated extra bad just so a race can go ahead. What we don't want to have is F1 being responsible for making life worse for people," insisted Hill.
He suggested FIA president Jean Todt's low-profile and non-confrontational style is not helpful on an issue like Bahrain.
"Jean Todt's approach has been to say nothing, because otherwise you're being critical, and I think that is a mistake," he said.
"He's not said anything that has distanced the sport from things that it would find distasteful and upsetting, which I believe everyone in the sport would like to do."
Title challenge still on track – Alonso
(GMM) Fernando Alonso thinks his 2013 title challenge is still on track, despite a difficult start to the new season.
After a podium in Australia, the Spaniard's campaign hit the gravel in Malaysia recently when he made contact with eventual winner Sebastian Vettel's Red Bull on the first lap.
Instead of pitting, Alonso gambled on staying out but retired when the damaged wing broke underneath his car.
"In any case, the race simulations state that if I would have stopped to change the nose, I would have finished ninth or tenth, so we didn't lose anything," he said during a Twitter interview hosted by Ferrari.
Some think the early setback – he is already just sixth in the points standings – is a major dent in the 2012 runner-up's new championship campaign, but the 31-year-old insists: "It's looking good.
"My options, of course, are still intact."
Alonso said retirements are simply a part of every world championship campaign — even an ultimately successful one.
"The stats show that there are between two and three retirements per season, therefore it would be logical for us to not finish on another Sunday," he said.
"The season is very long, we've only completed two grands prix!" added Alonso.
Brawn doesn't fear suspension tech war
Mercedes team principal Ross Brawn has played down talk that development of new ultra-sophisticated suspension systems could lead to a spending war in Formula 1.
Brawn's squad and Lotus are believed to be the first F1 teams to get fully get to grips with the latest must-have technical development: front and rear interconnected suspension (FRIC).
The concept, which both teams have worked on for several seasons, uses hydraulics to connect the front and rear suspension so that the car's ride height is kept constant through braking, acceleration and cornering.
With a number of other outfits already believed to be testing their own FRIC suspension, there has been talk that the quest to fast-track its introduction could prove expensive at a time when teams are already juggling the switch to the 2014 regulations.
But Brawn is adamant that there is no danger of teams being priced out of the development.
Asked if a spending war was on the cards, Brawn replied: "I don't think so. Ever since F1 cars have been invented and aerodynamics were understood, the compromise between suspension and aerodynamics has always been that – a compromise.
"You want a nice softly sprung car, but you cannot do that because you compromise the aerodynamics too much.
"So every year I have been in F1 I have always tried to seek that ideal balance between suspension performance and aerodynamic performance, and it is no different today to how it has been for many years."
Although the early 1990s method of overcoming that compromise through active suspension was banned, the FRIC concept is allowed because the hydraulic system is completely passive as no on-board computers are reacting to what the car is doing.
Alongside its aerodynamic benefits, more pliable suspension should make FRIC cars better at tire conservation.
After 2012's often wide-open competition, this year the front running teams have jumped clear of the midfield pack, despite regulation stability.
Brawn does not think that the leaders' pursuit of FRIC suspension is a major factor in that change.
"I think it is too early to draw any conclusions," he said. "I don't know if the pecking order has been established yet and I don't know what the other teams are doing.
"I feel we have made good progress with the car compared to what we had last year but it is very difficult to judge what other people are doing, why they are doing and whether it is contributing to their performance.
"We have improved in lots of areas and that has at least given us a step forward this year. It is not enough but it is a step forward." Yahoo Eurosport
McLaren signs agreement with Gillette
McLaren has announced a new partnership with Gillette, the world's leading men's shaving and lifestyle brand, ahead of this weekend's Chinese Grand Prix at Shanghai.
The agreement will include the creation of dedicated television advertisements during the 2013 Formula 1 campaign and special in-store events throughout Asia.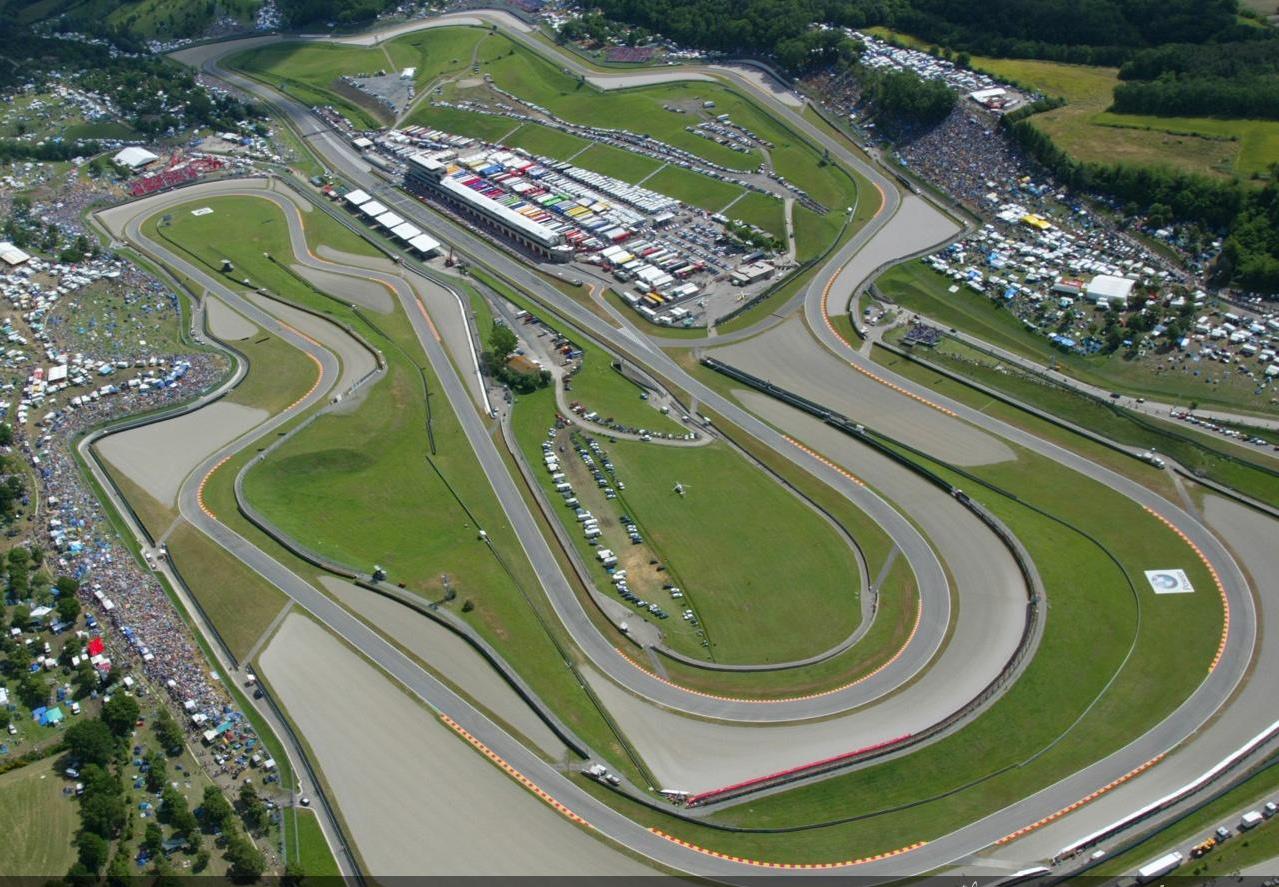 Alonso: Mugello capable of hosting F1 race
Fernando Alonso reckons the Mugello Circuit is "more than prepared" to host a Formula 1 race in the future, with the Ferrari driver revealing that of all the available options for an extra Grand Prix, the Italian venue stands out as his firm favorite.
The track staged a three-day Formula 1 test last year, with all teams bar the now defunct HRT in attendance. Feedback was largely positive at the end of the gathering and Alonso is certain that it is capable of living up to the sport's high standards.
"I would love to race at Mugello," Alonso commented during a Twitter Q&A. "I know the circuit well and it's more than prepared, in every aspect, to be on the calendar."
Alonso's view supports that of Ferrari President Luca di Montezemolo, who last year said it would be "a dream come true" if a Grand Prix could be held at the track.
"Mugello has always been a demanding and spectacular track for those who tackle it, be they on two or four wheels, but it is also now recognized as being one of the most cutting edge facilities in the world, from every point of view," he stated. "It would be a dream come true to one day also see a Formula 1 race take place at Mugello…"
Aside from the staging of last year's sole in-season Formula 1 test, Mugello has welcomed the MotoGP fraternity on an annual basis since the 1994 campaign.
Webber to discuss future in summer
Mark Webber is adamant that he will see out the remainder of the season with Red Bull, but says it is far too early to discuss his future at the team beyond 2013. The Australian, who was involved in a controversial battle with team-mate Sebastian Vettel at Sepang, has traditionally signed one-year contract extensions with the outfit.
Ahead of this weekend's Chinese Grand Prix, Webber revealed that quitting has never been on his mind and talks over his Red Bull future will take place in the summer.
"I'm definitely keen to finish the season," 36-year-old Webber stated during Thursday's press conference at the Shanghai circuit. "A lot of people were questioning that, but that wasn't something on my mind.
"Year-by-year, that's how it has always been for me, so come the summer I will talk to Dietrich Mateschitz and we'll go from there. We're only at the third race and I have never, ever made decisions about my career at this point. Although it's a topic at the moment, I don't see why I should make any decisions about the future."
Webber added that he is eager to return to action after a break in native Australia, having largely moved on from the team order row just over a fortnight ago.
"I'm fine, I had a little bit of relaxation and now I'm really looking forward to getting back in the car," Webber explained. "We've proven that the car is pretty competitive at the first two races, but nobody is dominant and we know we have work to do. We didn't have a car good enough to win in Australia, but in Malaysia we certainly did."
Feisty Vettel says Webber deserved to lose
(GMM) The 'Multi-21' affair stepped up another notch on Thursday, as a feisty Sebastian Vettel withdrew his apology to teammate Mark Webber.
"My apology was for the team, not Mark," the reigning triple world champion was quoted in Shanghai by German media.
Vettel insisted his apology to the team still stands, but he suggested saying sorry to Red Bull's entire staff at the factory may have been overdoing it.
"They did not really understand why I was apologizing," said the 25-year-old.
Vettel's change of tune on Thursday was spectacular and surprising. Once contrite, he now insists he heard Red Bull's team order but misunderstood it.
"The order came only once, and in a moment where I was distracted. As a driver, you still need to drive," he said.
Radio evidence, however, suggests that Vettel was told several times, in several different ways. Team boss Christian Horner even intervened at one point, calling him "silly".
"You can believe me or not," said Vettel.
"Christian rarely talks to me on the radio, and this time he caught me at full speed on the straight. I could hear something on the radio, but not what (was said)."
Vettel's mood then turned even feistier, when he suggested that if he could live the very same moment again, he would "probably" ignore the order again and attack Webber.
"The bottom line is that I was racing, I was faster, I passed him, I won," he said.
"I don't consider myself the bad guy."
The real bottom line was drawn by Vettel in the sand on Thursday. Amid rumors the German's friend Kimi Raikkonen is a candidate to replace Webber in 2014, Vettel painted the Australian as his enemy.
Asked if there is trust between the pair now, Vettel answered: "I wouldn't call it trust to be honest."
In fact, when asked if Malaysia was 'payback' for some of Webber's earlier misdeeds, Vettel admitted: "You could say indirectly so."
He confirmed Horner's suspicion that, had another order come for him to give the place back to Webber, he would not have. "He (Webber) didn't deserve it," said Vettel.
"I never had support from his side," he added.
"I respect him a lot as a racing driver, but I think there was more than one occasion in the past where he could have helped the team and he didn't."
When told about Vettel's outbursts, Jenson Button admitted he was "surprised".
What about Webber?: "If that's what he thinks then that's what he thinks," said the 36-year-old Australian. "That's his position on what happened in Malaysia."
Sporting a radically-short new haircut, Webber denied it was a new look for a new chapter, insisting he is staying put for now but failing to rule out a change of scene for 2014.
"I'm definitely keen to finish the season," he said. "A lot of people were questioning that, but that wasn't something on my mind."
As for beyond 2013, Webber added: "I have never, ever made decisions about my career at this point in a season and, although it's a topic at the moment, I don't see why I should make any decisions about the future (now)."
Hamilton sits out Thursday with allergy
(GMM) Lewis Hamilton was absent on Thursday as the rest of the formula one world congregated at the Shanghai circuit.
Mercedes said the 2008 world champion's media, sponsor and team commitments had been called of because he was recuperating in the hotel from symptoms of allergy.
It is believed Hamilton's reaction could be related to China's notorious air pollution.
Reports said the Briton, apparently with eye and nose problems, was due to be seen by a doctor later on Thursday but is not expected to miss any track action.