Spa DRS remains unchanged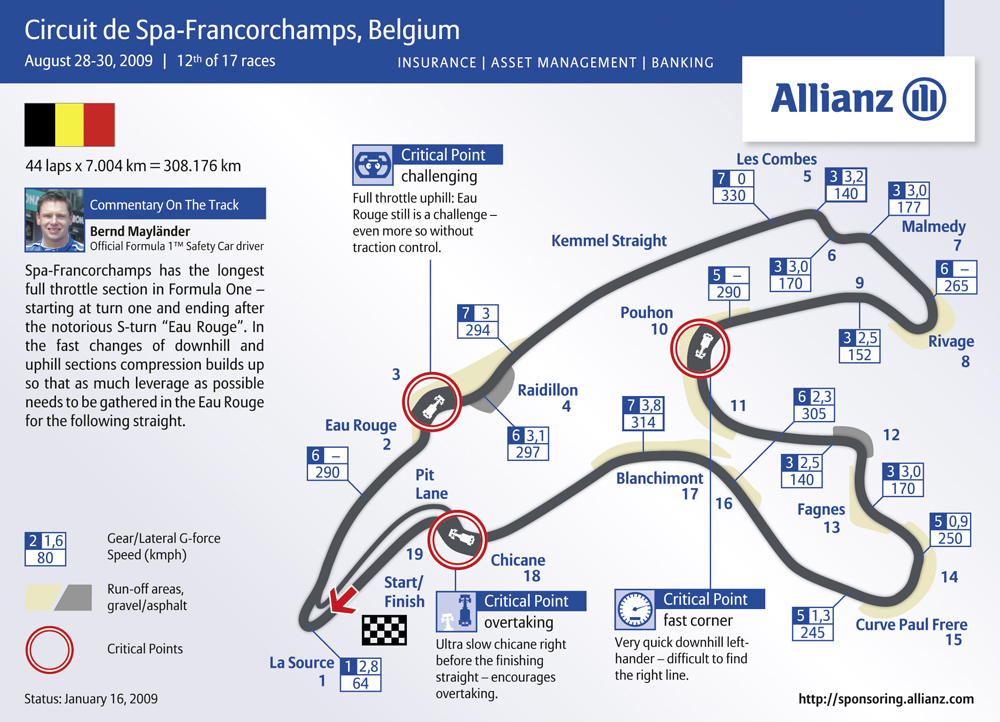 Spa
DRS usage for the Belgian Grand Prix will come on the Kemmel Straight, as it did last year. However, this will only be if Sunday's race happens in the dry.
By placing DRS at Kemmel, drivers will be able to use the device along what is Spa's longest straight section, preceding Les Combes which is a popular location for overtaking. The detection point comes on the run downhill towards Eau Rouge.
As practice started on Friday, rain lashed the Ardennes venue. Should such conditions remain on Sunday, which is possible, DRS usage would not be permitted.