Richard Petty Celebrates 75th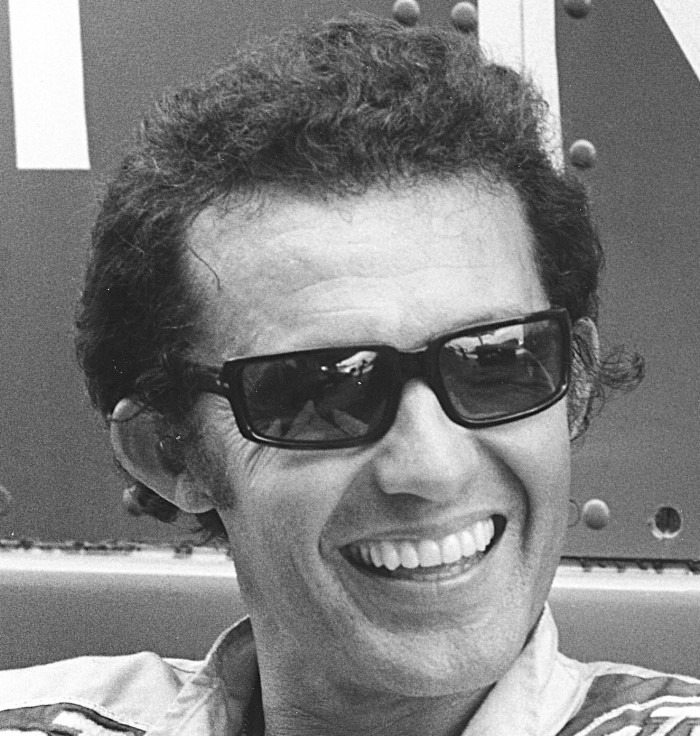 Ricard Petty
You will have to find a cake large enough to hold 75 candles if you want to celebrate the birthday of "The King" Richard Petty on Monday. Petty, the seven-time NASCAR Sprint Cup champion and owner of 200 NASCAR Sprint Cup Series wins, including seven Daytona 500 victories, is celebrating his 75th birthday in the same town he was born, Level Cross, N.C. Petty will spend time working at the current location of Petty's Garage and will later spend time with his family.
Later this week, Petty will fly to a familiar summer spot for him in early July, Daytona Beach, Fla. This is where Petty, family and friends will not only celebrate the 4th of July, but also a birthday dinner in the honor of Petty's 75th. The dinner, coined "Red, White and Petty Blue," will take place at the Wyndham Ocean Walk Resort and feature guest speakers who have been a part of Petty's life. The night will conclude with a fireworks display and a birthday cake made by the TLC hit show "Cake Boss."
"I'm really thankful for everyone who has supported us over the years," said Petty. "I really don't think about age too much. I just keep going to the next race. I've been doing that all my life and that's what I'm going to keep doing. But, I am grateful for each day and all the fans who make this a lot of fun for us."
The NASCAR Hall of Fame inductee Petty is one of the most celebrated athletes in all of sports and his trademark cowboy hat, sunglasses, belt buckle and cowboy boots have made him an American icon. His accomplishments over 75 years list like a "Who's Who" of American athletes, including:
A record 200 NASCAR Sprint Cup Wins
A record seven NASCAR Sprint Cup Championships (1964, '67, '71, '72, '74, '75, '79)
A record 27 wins on one season (1967)
A record 10 NASCAR Sprint Cup wins in a row (1967)
Led Petty Enterprises and Richard Petty Motorsports to a record 271 wins, most of any team
Member of four generations of Petty athletes (Lee, Richard, Kyle and Adam)
Has met United States Presidents Richard Nixon, Gerald Ford, Jimmy Carter, Ronald Reagan, George H.W. Bush, George W. Bush and Barack Obama
Awarded Medal of Freedom (1992)
Elected into three motorsports Hall of Fames including inaugural NASCAR Hall of Fame class (2010)
Has appeared in or voiced movies such as "CARS," "Swing Vote," "Days of Thunder," "Stroker Ace" and others
Has appeared in television shows including Arli$$, Hee Haw, David Frost Show and others
Donated his personal land, over 75 acres, to help build the Victory Junction Gang Camp
Has his name behind the original and most popular stock car driving school, the Richard Petty Driving Experience
Is honored by the Richard Petty Museum in Randleman, N.C., a museum that houses Petty's racing and personal memorabilia
A trustee Chairman of the North Carolina Motorsports Association
Current owner of Richard Petty Motorsports, Petty's Garage, Board Member of Victory Junction Gang Camp, Board Member of Richard Petty Driving Experience, Co-Founder of Petty Family Foundation
Petty continues to be a major figure in the sport and works with current partners of his three-car race team and Petty's Garage daily. His schedule makes him just as busy as he was when he ended his driving career in 1992.
His familiar smile and wave will be seen this weekend at Daytona for the running of Coke Zero 400.