On Sunday Lotus had two drivers on the podium for the Bahrain GP – Kimi Raikkonen in 2nd and Romain Grosjean in 3rd.
Q. When was the last time Lotus had two drivers on an F1 podium?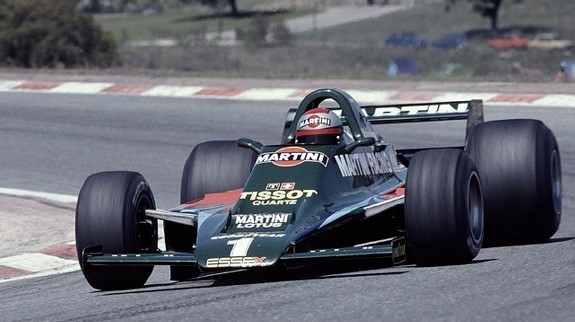 Wearing No. 1 as defending F1 World Champion, Mario Andretti in the diabolical Lotus 80 at Jarama in 1979
LAT Photography
A. It was the first time two Lotus drivers have been on the F1 podium together since Carlos Reutemann and Mario Andretti followed Patrick Depailler's Liger home at Jarama, Spain, in April 1979.