Lotus asks two teams to switch engine suppliers
UPDATE
Lotus is about to become a much smaller outfit in the Izod IndyCar Series. The engine manufacturer that got a late start to the new equipment package this season is nearing releases with two teams, a senior IndyCar official said today.
Those two teams are Dreyer & Reinbold Racing (driver Oriol Servia) and Bryan Herta Autosport (Alex Tagliani). BHA is skipping this weekend's IndyCar race in Sao Paulo, Brazil, in part because of Lotus' struggle to provide engines.
IndyCar CEO Randy Bernard said a resolution to the issue should be coming "in a day or two."
Team officials could not be reached for comment, but it's expected they will sign deals with Chevrolet and Honda in preparation for next month's Indianapolis 500.
Lotus will be left with HVM Racing and Dragon Racing as full-time teams plus Newman Haas Racing for the 500.
IndyCar will allow Lotus to focus on its smaller lineup this year before requiring growth for 2013. Indy Star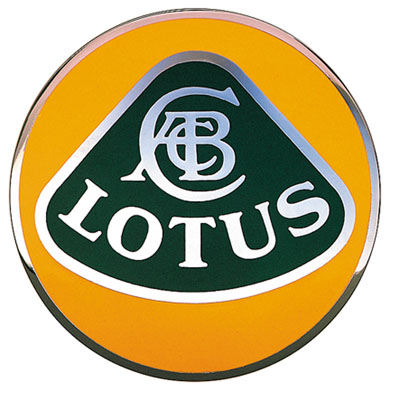 04/18/12 Lotus confirms in a SPEED.com exclusive that two of its teams have asked to switch manufacturers, but is what the series needs and will they permit it? IndyCar fans have been treated to arguably the three best opening races in series history, but at the back of the grid, a much more serious—and far less pleasant—concern has finally reached its boiling point.
With three rounds completed, the bulk of the Lotus-powered teams have been mostly invisible in the final results, experiencing one gut-wrenching problem after another. And with no timetable for when things might improve, the majority of the teams have come to the same conclusion: We'll be out of business by year's end if things keep heading in the same direction.
Dragon Racing's Sebastien Bourdais was a revelation at St. Petersburg and again at Barber, performing minor miracles with his Lotus-engined car, but the marque's steady rate of engine foibles and failures has caused patience to run thin among its four teams and five drivers.
The complaints from the teams, surprisingly, haven't been centered solely on the quality of the engines provided by John Judd's Engine Developments Limited firm, but rather the quantity of 2.2-liter, twin-turbo V6s being made available for testing, among other disagreements going on behind the scenes.
The conflict between Lotus and its teams reached a fever pitch when the marque informed its entrants that engines would not be made available for the April 4th test at Indianapolis, leaving Bryan Herta Autosport, Dragon Racing, HVM Racing and Lotus DRR in a very awkward position.
With the prospect of showing up to Indy next month with zero miles of testing on the Lotus engine around the 2.5-mile oval (not to mention teams starting IndyCar's most important event with no laps of testing at the Brickyard on their Dallara DW12s), some of its teams have now filed breach of contract paperwork with the manufacturer. More at Speed.com