Chevrolet Dominating IndyCar Engine Competition After Three Rounds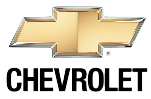 Three races into the 2012 IndyCar season Chevrolet is proving to be the engine to have. The Ilmor-built Chevrolet 2.2-liter twin-turbo V6 seems to have the edge in power, acceleration, and fuel economy, which is why all three pole positions and three races have been won by Chevrolet-powered Penskes.
Ilmor, of course, built all the Honda engines, which powered the IndyCar series exclusively from 2006–2011. The new Chevy engine's twin turbos spool up quickly, providing instant acceleration out of slow corners, such as are found on road and street courses—the first four racers of the season are on such courses. The Chevy engine seems to offer better acceleration and better fuel economy than its rivals.
Chevy has had its problems. All 11 Chevy teams lost 10 grid positions at Long Beach because the factory mandated an engine change after seeing issues in testing at Sonoma. Apparently the issue was electronic, not mechanical; 11 identical engines were swapped in and none had an issue in the race.
A problem with keeping the battery charged, which sidelined Tony Kanaan at St. Pete, was fixed after that race.
Honda Performance Development, which builds engines and chassis for Honda cars in other series, builds the Honda IndyCar engines. Honda went with a single large turbocharger, which apparently creates serious lag issues on road and street courses (it should be fine for ovals.) Honda's engine isn't bad, by any means; Simon Pagenaud proved that by nearly beating Penske's Will Power at Long Beach.
The Hondas have run well at least—most of the time. A stalled-engine sidelined Target-Ganassi's Scott Dixon at Long Beach; his engine stalled while lapping under a full-course caution. Otherwise, the only issue with Honda seems to be low-end grunt.
Judd builds the Lotus-badged engines. Lotus was two months late starting its engine program, and has had severe financial problems. In fact, its parent company has been sold, and no one is sure if Lotus Group will be split off and sold as well. Judd builds competitive engines for several other race series, but needs the time and resources to do the job right.
Simon Pagenaud has consistently been the best-performing Honda-powered driver. (James Fish/The Epoch Times)
Right now the Lotus-Judd engine is (supposedly) 50 horsepower down on the other two; one team estimated that the Lotus engine lost seven seconds to the competition on Long Beach's long straightaway. At a track like Indy, this would mean being totally uncompetitive.
The issue with Lotus might be electronic; it has been rumored that the motor's electronic control unit shuts down the ignition near the top of the rev range, where maximum power is produced. Katherine Legge, who drives for Lotus-Dragon Racing, explained on her website that even after the team changed the engine map, so the motor wasn't hitting the rev limiter, the engine still hesitated and wouldn't rev.
Lotus and Judd have been made very aware of their engines' shortcomings by the teams that use those engines. Unfortunately, under the engine-competition-management rules, no updates will be allowed until mid-June.
This is a bad break for the Lotus teams, but on the whole, it is all part of having different engine manufacturers.
As Yet not… More at Epoch Times