Billionaire Bruton Smith seeks state aid for Bristol track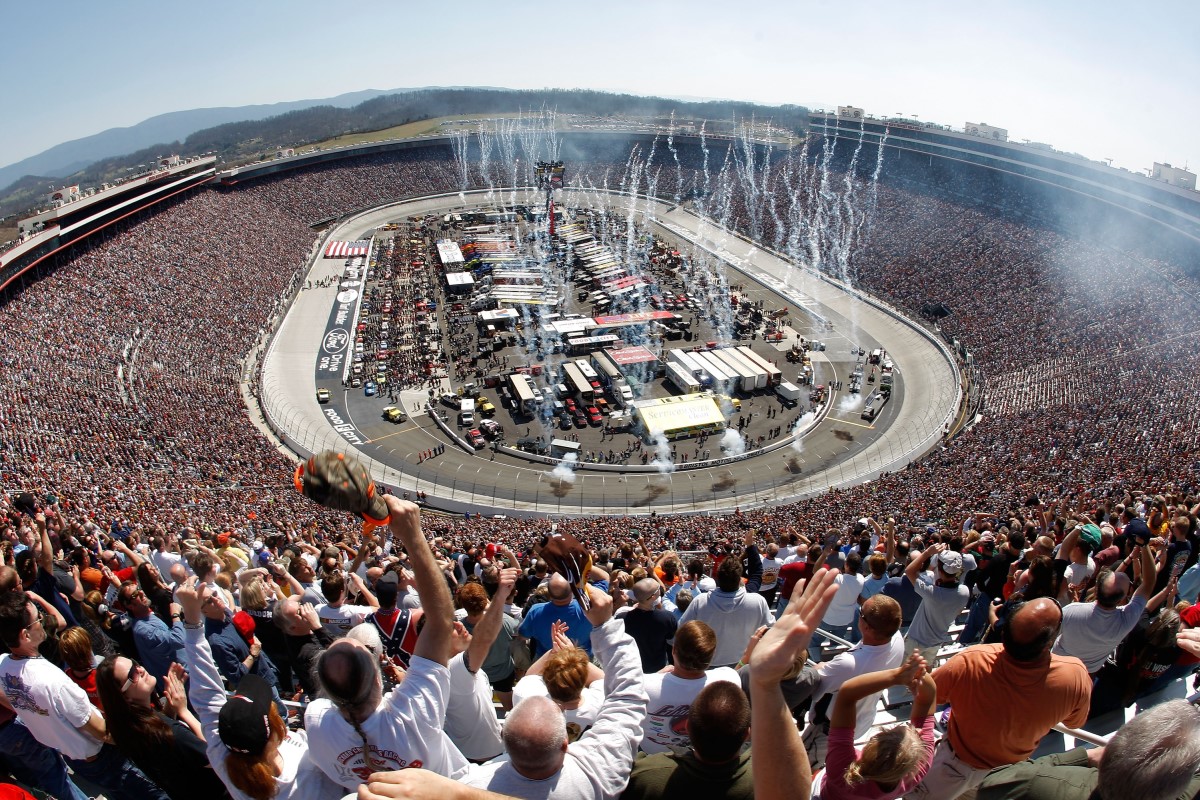 Bristol Track
Tennessee Gov. Bill Haslam and the owner of Bristol Motor Speedway discussed potential state assistance for the NASCAR venue Friday, two days after plans were announced to renovate the struggling track.
Haslam and Bruton Smith, the North Carolina-based owner of Speedway Motorsports Inc., met in Nashville to hold "preliminary discussions" about potential aid. Speedway Motorsports plans to resurface Bristol before its next race in August in response to declining attendance and fan complaints about the quality of racing at the state's only Sprint Cup track.
"Bristol is a huge part of our state, revenuewise," Haslam said. "They didn't have any specific proposals for us, nor did we have any for them, but it's important for us to be in conversation with them about how they can get their attendance back to where they want it to be and where we want it to be, too."
Haslam and Smith held a lunchtime meeting at the Palm restaurant in Nashville to discuss plans for Bristol, a 160,000-seat, half-mile oval in Tennessee's northeastern corner that has long been one of the most popular tracks on NASCAR's Sprint Cup circuit.
The track is a major tourism draw for the area, but March's Food City 500 drew an official attendance of only 102,000. Telecasts showed stands that appeared to be only half full, with the upper tiers virtually empty.
Race officials have blamed bad weather, the recession and gas prices, but attendance has trailed off since Speedway Motorsports reconfigured Bristol in 2007 to encourage more side-by-side racing. The changes put an end to Bristol's hallmark — tight racing in which drivers bumped and swerved as they maneuvered around one another.
$1 million project
Restoring the track to its original configuration will cost about $1 million, according to The Associated Press.
Lt. Gov. Ron Ramsey, R-Blountville, said he had spoken with Haslam about potential aid to Bristol, which lies within Ramsey's Senate district.
"Attendance was down over 50,000 people, and just the lost sales taxes for two races would be $1 million in revenue," he said. "We have done things in the past — for tracks, for minor league ball clubs — and Bristol has never asked for anything before."
Bristol would not be the first NASCAR track to receive state aid, or to struggle with poor attendance.
Tennessee extended $750,000 incentives to the Nashville Superspeedway in Wilson County in 2002 and 2003 through its FastTrack program for businesses. But that track has struggled to gain a following, no NASCAR events will be held there this year, and it's not certain that any will be scheduled there in the future.
Economic aid also has been suggested as a possible savior for the Fairgrounds Speedway in Nashville, which hosted top-level NASCAR events from 1958 to 1984. Its future is also in doubt.
Before his meeting with Haslam, Smith was coy about his plans, saying that he planned to discuss politics with the governor and that incentives for Bristol might be brought up. But the owner of eight racetracks said he had no plans to discuss rescuing the fairgrounds track or Nashville Superspeedway.
"Those are out of business," he said.
Haslam said the discussions did not suggest a commitment to extend incentives to Bristol.
"It's very, very preliminary," he said. The Tennessean