Mexico Series 2012 Schedule Announced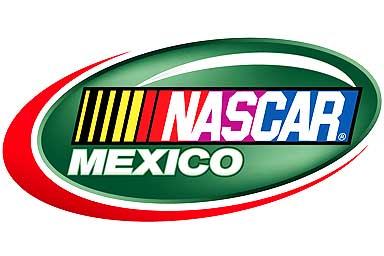 OCESA announced today the 2012 NASCAR Mexico Series schedule that marks the series' ninth season overall and sixth under the NASCAR banner.
The slate includes 14 races at eight different tracks and gets underway on Sunday, March 25 on the road course at Monterrey and concludes on Sunday, Nov. 11 in Mexico City.
New to the schedule in 2012 is a Sunday, Oct. 28 date at a new track in Chihuahua, Mexico which will become the 12th different venue to host a NASCAR Mexico Series event.
After not visiting Aut¢dromo Internacional Bernardo Obreg¢n in Guadalajara, Mexico during the 2011 season, the series returns there on Sunday, Sept. 30.
Mexico City, the heart of the Mexican racing scene, will host three events at Aut¢dromo Hermanos Rodríguez. The first date is set for May 13, the season's fourth race. The historic second event is scheduled for Saturday, July 7 which will be the first night race run in the nation's capital. And, finally, a new champion will be crowned in the season finale on Nov. 11.
Aut¢dromo Potosino in San Luis Potosí, Mexico will host a pair of events in 2012 – Sunday, April 15 and Sunday, July 29 – as will Nuevo Aut¢dromo de Querétaro (Mexico) on Sunday, April 29 and Sunday, Aug. 12.
Puebla, Mexico and Aut¢dromo Miguel E. Abed has two dates on the schedule – Sunday, May 27 and Sunday, Sept. 9.Also, just as it did a season ago, Nuevo Aut¢dromo de Aguascalientes (Mexico) will be home for a pair of races – Sunday, June 17 and Sunday, Aug. 26.
In addition to the new and returning venues on the slate of events, the 2012 NASCAR Mexico Series is expected to have a different look from those in recent memory as three-time series champion Germán Quiroga is exploring opportunities in the United States and is not expected to defend his title.
| Date | City |
| --- | --- |
| Sunday, March 25 | Monterrey |
| Sunday, April 15 | San Luis Potosí |
| Sunday, April 29 | Querétaro |
| Sunday, May 13 | Mexico City |
| Sunday, May 27 | Puebla |
| Sunday, June 17 | Aguascalientes |
| Saturday, July 7 | Mexico City (night) |
| Sunday, July 29 | San Luis Potosí |
| Sunday, Aug. 12 | Querétaro |
| Sunday, Aug. 26 | Aguascalientes |
| Sunday, Sept. 9 | Puebla |
| Sunday, Sept. 30 | Guadalajara |
| Sunday, Oct. 28 | Chihuahua |
| Sunday, Nov. 11 | Mexico City |